An unnamed source close to the rapper told Radar:
"Tyga wants a DNA test because he really thinks that there is a chance this baby could be his.

Tyga told friends that he was still sexually active with Kylie nine months ago, when this baby was likely conceived"
Back in September, Tyga previously claimed that the baby was his, in a statement he later retracted. But it seems like he's not letting this go, and is again convinced that he is Stormi's biological father.
A day after rumoured news of Kylie's pregnancy broke, Tyga responded by saying the baby is his in a quickly deleted Snapchat post.
While sharing a news report about her pregnancy, he wrote 'Hell nah that's my kid', followed by a strong of devil emojis.
As you can imagine, this pretty much blew up Snapchat. However, Tyga quickly deleted the snap. He might as well not have bothered, because this is the internet, and once you say something, it doesn't just go away.
It is now being reported by several Hollywood-based gossip columns and magazines that Tyga is struggling with the news that Kylie has had a baby with another man. The speculation has been that the rapper still has feelings for his ex-girlfriend Kylie.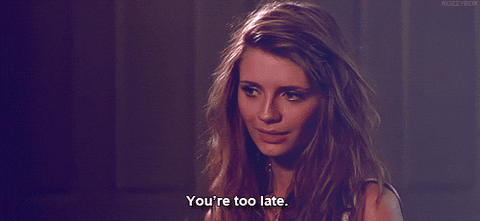 A source close to Tyga told Hollywood Life:
"Tyga has been very emotional since learning of the birth of Kylie's baby. He is struggling with all types of feelings and he doesn't know what to do.

He has a lot of questions and most importantly he still wonders if there is a chance if that baby could be his.

Tyga misses Kylie now more than ever, really wants to meet the baby and wants some clarity and or closure on their situation.

Tyga can't keep living wondering if that baby could be his… he wants to know for sure so he can man-up and be a good father, or try to move on once and for all"
Well, how Tyga feels is one thing, but how is mom Kylie coping with all of this? When all is said and done, only she will know when the last time that her and Tyga slept together. However, it is not standard procedure during a pregnancy to conduct a paternity test. This would require DNA samples from both men, and that's probably not something she wants to put herself through right now.