Not everyone gets to live out their high-school years the way they dreamed they would…
Vanessa Moreno was just 17 when she had her son Joe. So, in an attempt to give him the best possible quality of life, she decided to drop out. This meant missing one of the biggest social milestones of a teens adolescent life; prom.
For many, it's a right of passage, an occasion of such significance that you look back and remember it decades later. Whether those are fond thoughts or not, it's a landmark moment nonetheless and it can help to shape your memory of high school for years to come. It's also a great celebration of reaching the latter years of high-school, a party to share with your friends and class-mates alongside you.
Her baby boy Joe is now 18 and  a senior at Collegiate High School in Copus Chrisi, Texas. He was recently approaching the milestone event and like most teens was beginning to think about all of the important things that needed planning beforehand. What to wear for example or how to arrive in style. The norm for any teenage boy approaching such a milestone event. One particular question that needed no deliberation though was who he was going to take.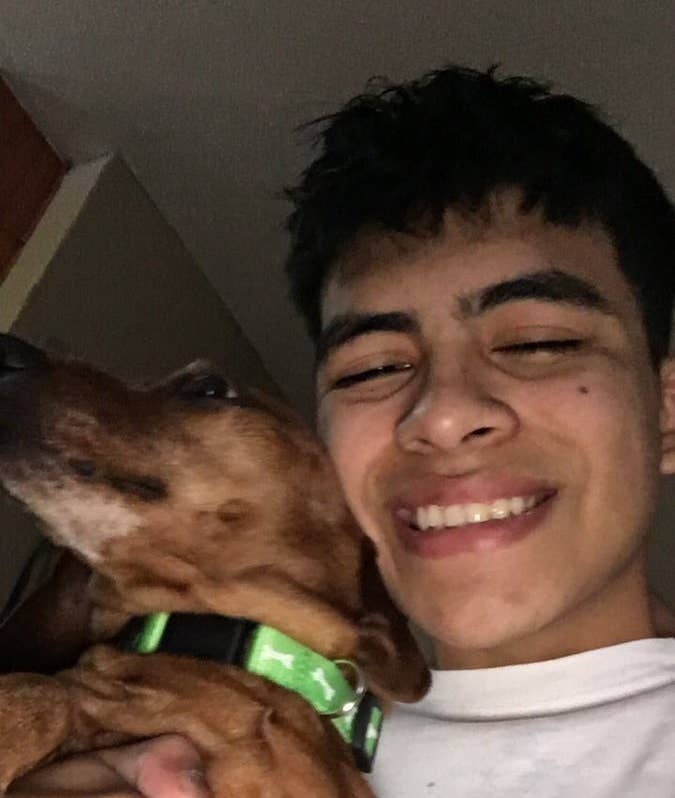 If you haven't figured it out by now, it was his mom of course! Joe wanted to repay Vanessa for the sacrifices she had made for him and took matters into his own hands.
"I decided that I would give my mom the one night she never experienced because of her sacrifice."
Of course, it's not just as simple as asking her to go. Most schools have strict rules on who you can and can't take to prom including limits on age. But, once Joe had explained the situation to his school officials, they were more than happy to allow an exception. This isn't exactly your normal prom date request after all.
Once he had the green light, Joe made sure to pull out all the stops to make sure his mom had the best possible experience she could in hope that it would make up for missing her own prom nearly 20 years ago. He even picked her up, what a freakin' sweet thing to do!
The pair took pictures all through the night, capturing precious moments that I'm sure they'll look back on fondly for the rest of their lives. Joe later shared a couple of photos via Twitter for the world to see. They showed him looking very dapper in a red bow-tie alongside his mom glammed up for the grand occasion. The pair have beaming smiles across their faces in both. Joe writes: '"My mom had me at the age of 17 she dropped out of high school to focus on giving me her all", 'Last night I gave her the prom night she never had.'
The tweet went viral and has over 185,000 likes so far as well as over 30,000 retweets. Joe said "Me and my mom didn't really expect it to go viral. I love my mom with all my heart. 
Vanessa had her own say on her sons kindness:
"Sometimes people don't know the sacrifices us mothers make. We just hope that it does get seen, and I am so glad my son did see my sacrifice and wanted to give back. It meant the world to me,."
She went on to explain that she had tried to convince him that taking her wasn't the most important thing and that, instead, he should take someone his own age and focus on enjoying himself. Joe of course refused the suggestion as for years he'd had his heart set on making this a special night for his mother. In fact, he'd been saying it ever since he was old enough to understand what prom was.
"I was really glad I was able to create such a memory with my mom." Joe later stated that it was the "best night of his life" and that his mom "loved" the memorable night the two shared.
He followed up the first tweet with 'some additional photo's' of the pair clowning around in the Photo Booth.
They definitely look like they had a brilliant night!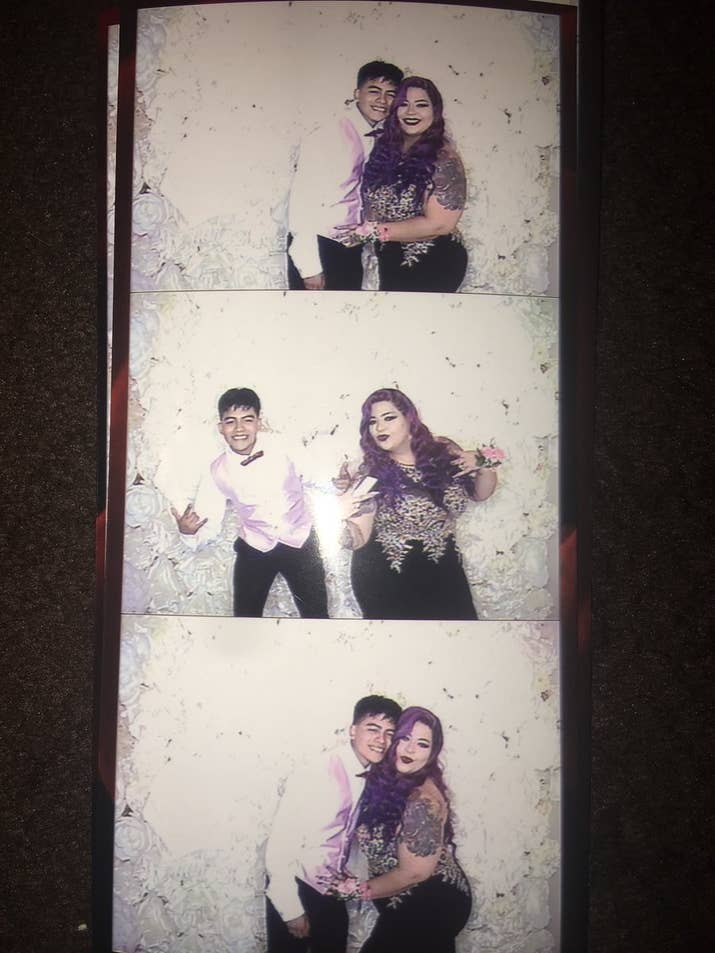 Reactions from the tweets have been overwhelmingly positive, with people hailing him as a fantastic son and a shining example of what happens when you're raised the right way. Here are just a handful of the heartfelt comments Joe received.
The list of tweets are endless, you can visit his Twitter profile and see for yourself. The act of kindness has sparked other people into life on the social media platform too. Users have followed suit and shared their own special experiences they've had with their parents. Some of them are pretty freakin' adorable and they'll definitely bring a tear to your eye.
A heartwarming story if ever there was one. Joe is a perfect example of someone who appreciates the sacrifice and devotion his mom has given to him over the years. At this rate, I can't see it being long until he's invited for an appearance on Ellen!
He certainly deserves the recognition he's receiving, not only for the act of kindness itself but also for what he's had to say about the whole occasion. His message is simple: "I hope something that people would take away from the story would be to feel grateful for parents and their sacrifices. Cherish your parents and always make sure to give back.". He speaks above his years and is certainly a very mature young man.
What do you think Acidheads? Did Joe's story melt your heart? Let me know in the comments!