You may have been told that you have a "type." Maybe you prefer tall, dark-haired guys with a bit of scruff? Petite blonde women? Maybe you're more of the man-bun, dad bod type? Whatever your preferences may be, ask yourself whether you keep checking out the same type of person out on the street or at the gym. Do you have an appreciation for all styles and looks, or does the same physique and face shape keep turning your head?
Whatever your preferences are, it seems that Hollywood has a "type." Each time a new pretty face makes a splash, there can be a sense that there's something familiar going on. Add into the mix the fact that celebrities tend to copy each other's styles, and it starts to feel like we keep seeing the same people walk across the screen, onto the stage, or down the red carpet.
So it's no surprise that in Hollywood, and in the wider public sphere, there are celebrities that get mistaken for each other. Sure, there's the occasional unmistakable face – who sees Steve Buscemi on screen and mixes him up with the current pretty-boy flavor of the month? But for each unique face, there are always doppelgangers out there. When Michelle Williams and Carey Mulligan both donned a pixie cut, it became a bit more difficult to tell whether we were watching the Never Let Me Go star or the lead actress from Blue Valentine. And of course, there's the story that when Keira Knightley and Natalie Portman were both in makeup on the set of Star Wars – The Phanom Menace (Knightley played the queen's decoy), even Knightley's own mother couldn't tell them apart.
With that in mind, here is our list of celebrity pairs who get mistaken for each other. What do you think?
Jaime Pressly And Margot Robbie
This may be the most famous recent example of Hollywood celebrities who look so much alike that even they are taken by surprise. A video clip made the rounds recently showing the two meeting at an event, and each was clearly stunned by the near-mirror image they were looking at. Besides the obvious similarities in face shape and skin tone, they tend to sport similar hairstyles and colors. There's even a conspiracy theory out there that they're actually the same person. Well, we can't disprove it.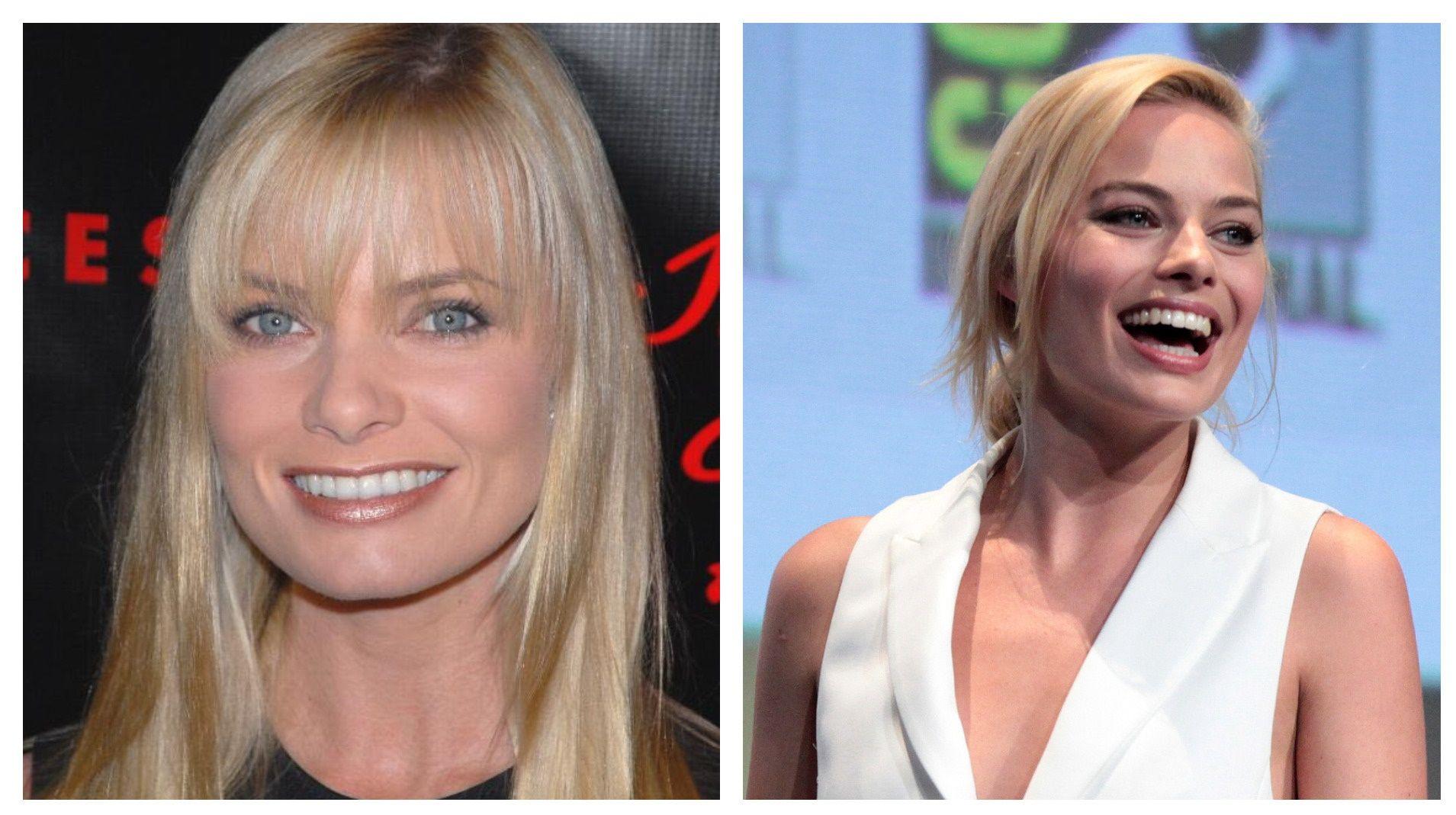 Katy Perry And Zooey Deschanel
Not only do these two look alike, but both have bridged the gap between singing and acting. While Perry is better known for her singing, she has appeared in such films as The Smurfs and Zoolander 2. Deschanel has had a steady career as a singer when she's not onscreen. While both have that stereotypical girl-next-door look, only one star in the TV show of the same name. Deschanel reportedly isn't thrilled about the comparison, stating that Perry "seems like a nice person," but adding that being mistaken for her is "a little annoying, to be totally blunt."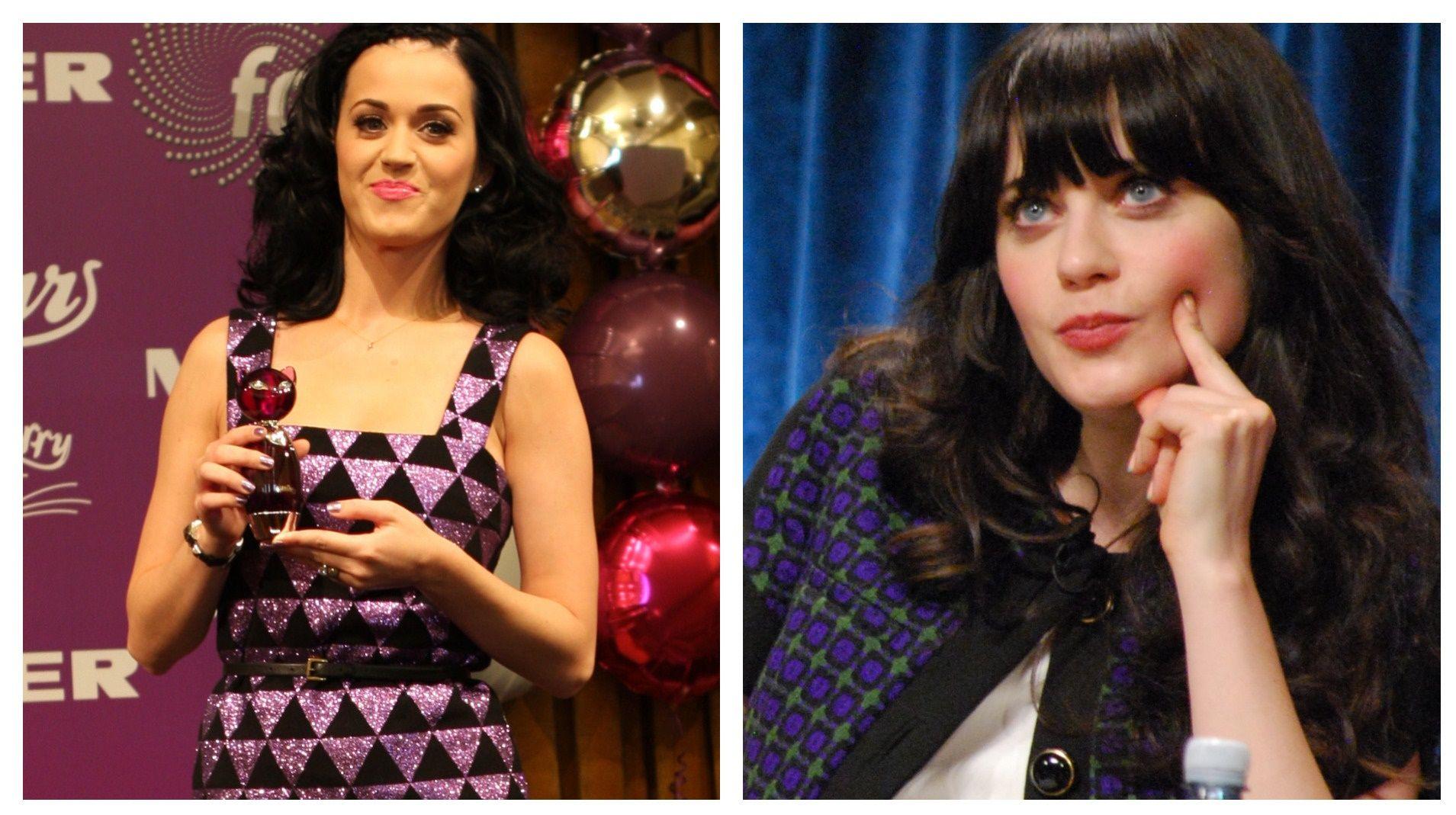 Amy Adams And Isla Fisher
Both Amy Adams and Isla Fisher are easy to spot onscreen with their (usually) fiery red hair and sweet smiles. But it can be hard to tell which is which. In 2016's Nocturnal Animals, the two even starred alongside one another, with Adams in the lead role and Fisher as the on-screen portrayal of a fictional character in a book being written by Jake Gyllenhaal's character. With the story jumping between the on-screen reality and the fictitious side story, it was hard to tell where we were, considering the female leads looked so much alike. Then again, that was the point.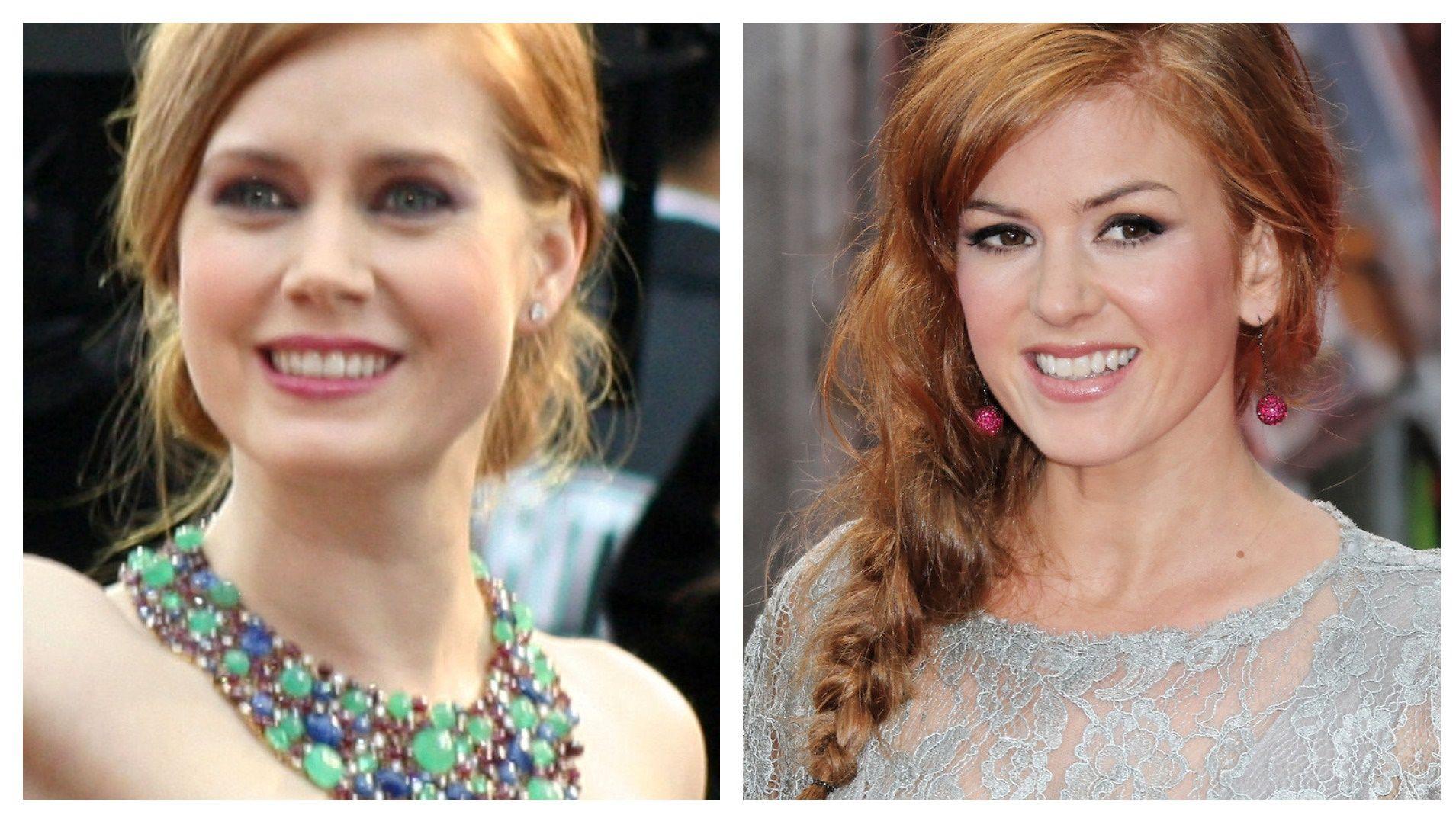 Selena Gomez And Lucy Hale
The two look so much alike that apparently some Selena Gomez fans were disappointed when the thought they had met her and it turned out to be Hale.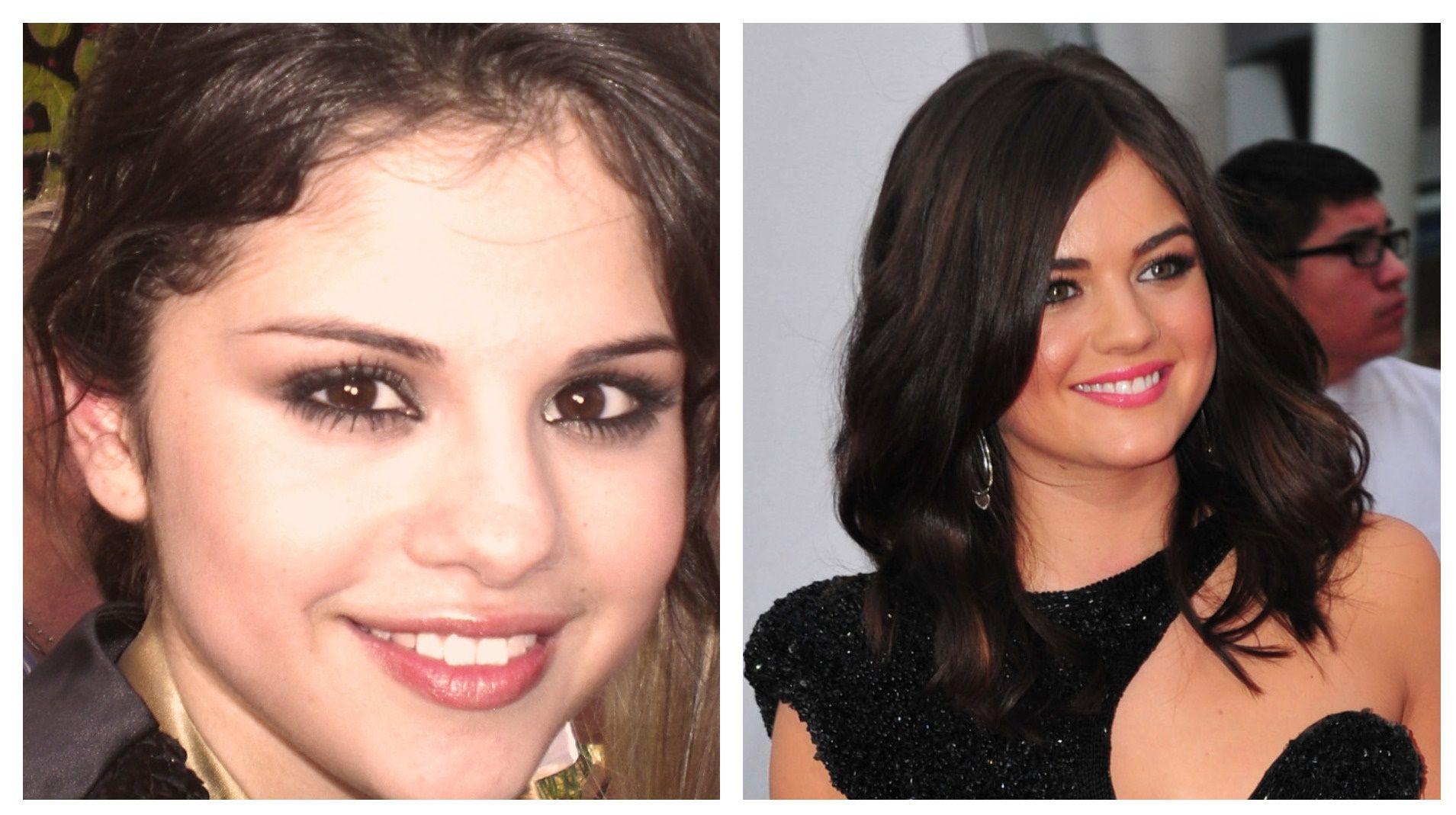 Michelle Williams And Carey Mulligan
Beautiful in a pixie cut, with a bit of a simple and serious acting chops. Could describe either one, right?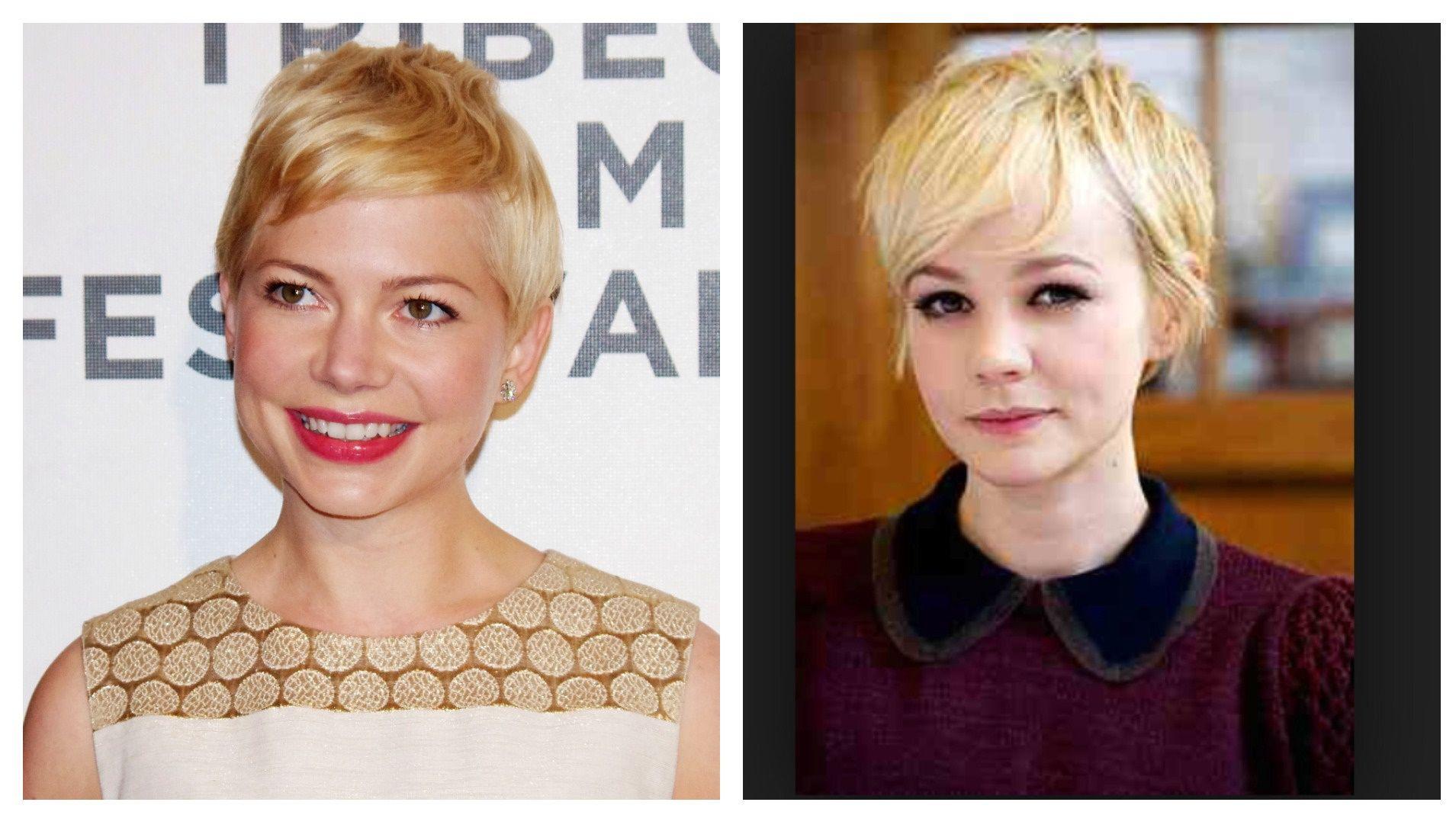 Kiera Knightley And Natalie Portman
You may not have noticed that both actresses were actually in Star Wars, although admittedly Knightley's role was much smaller. It consisted entirely of looking like Portman, which she did perfectly.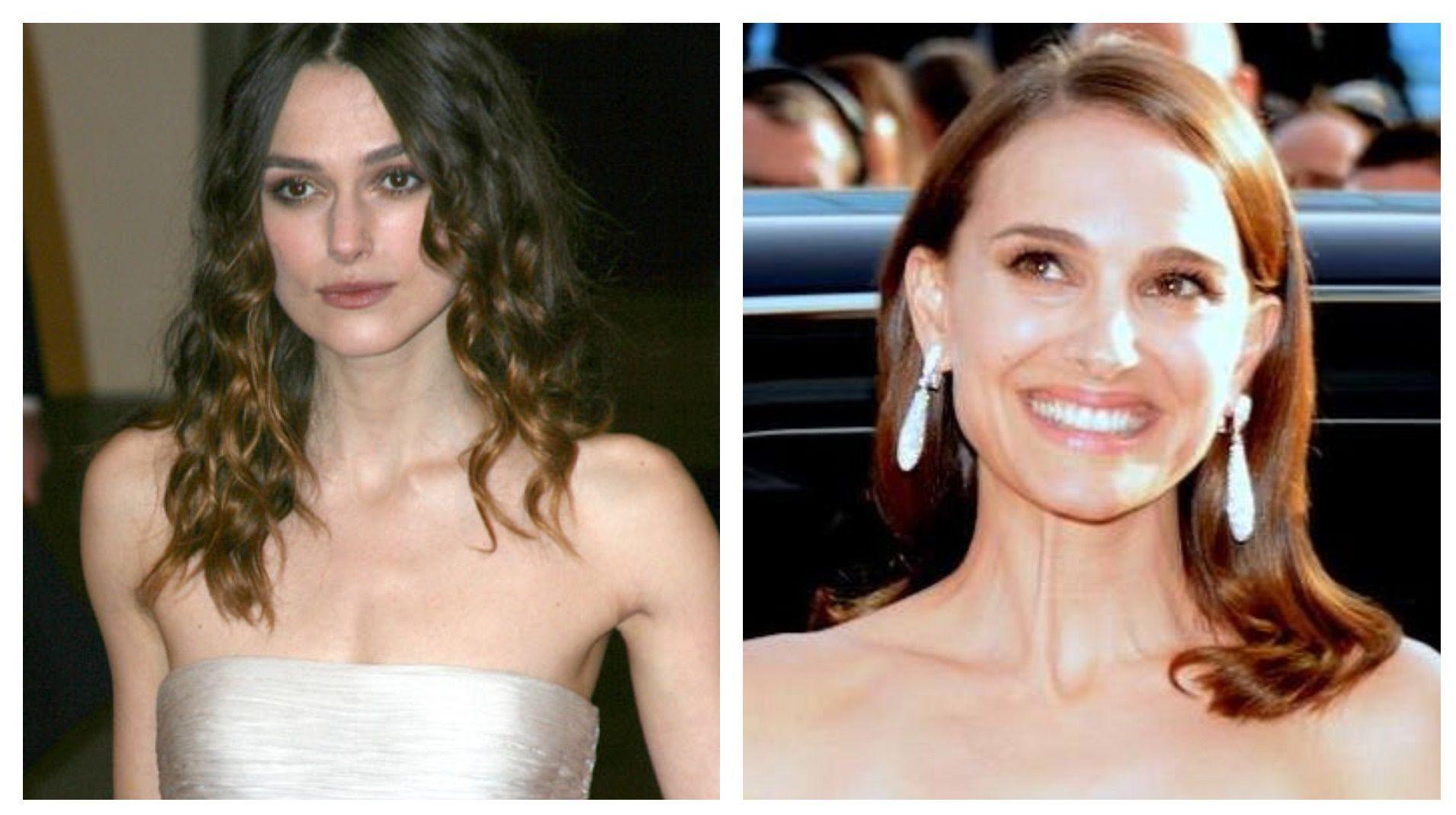 Daniel Radcliffe And Elijah Wood
Which is the hobbit and which is the wizard?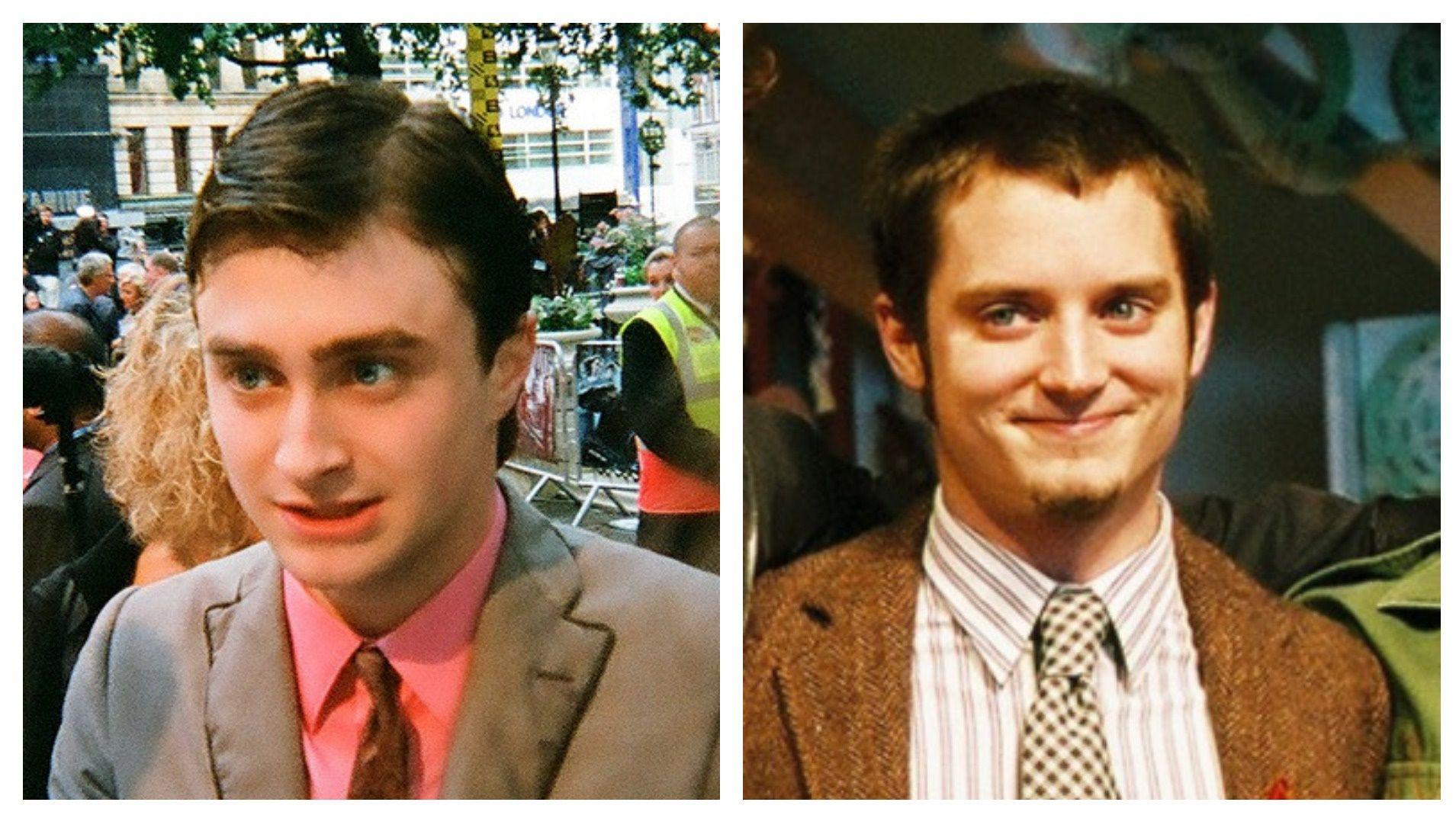 Elizabeth Banks And Chelsea Handler
According to Banks, when she gets confused with Handler she just rolls with it. How many fans have posted a selfie with the fake Chelsea Handler?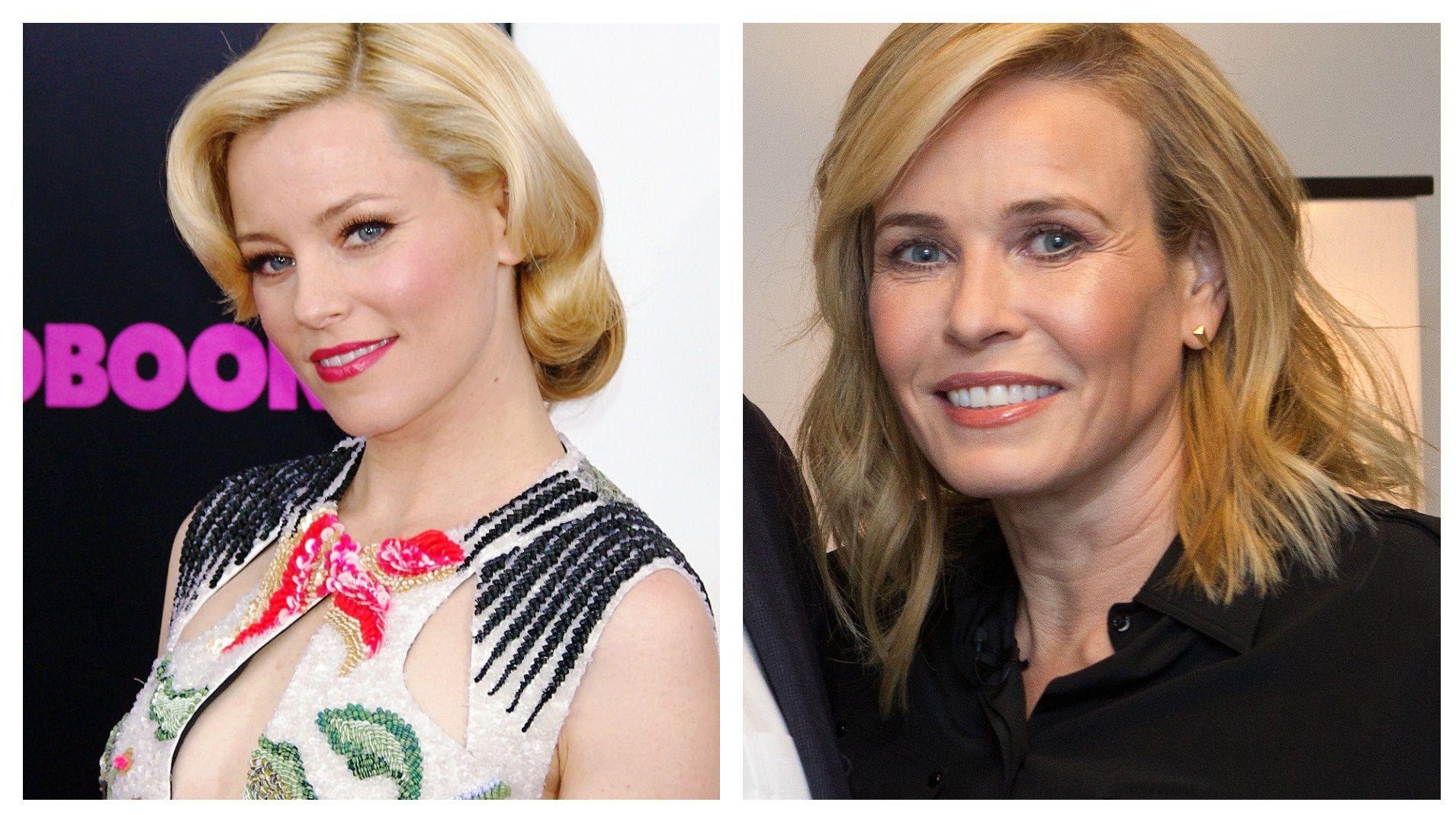 Holly Madison And Emily Maynard Johnson
The Playmate and former Bachelorette share more than a love of the limelight.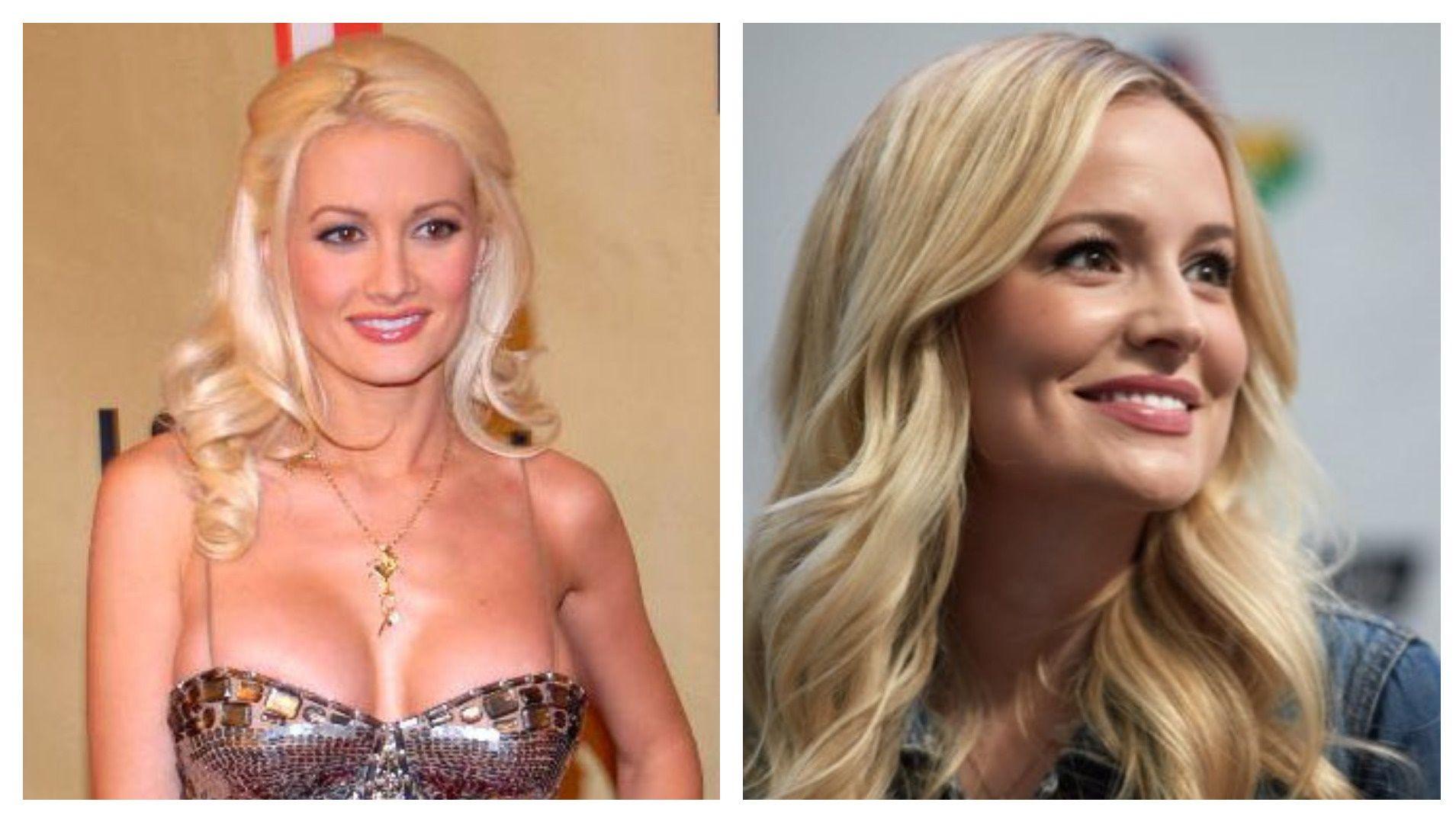 Bill Paxton And Bill Pullman
These two don't look so much alike, but their names are close enough that (the late) Private Hudson and Lonestar often get confused for one another.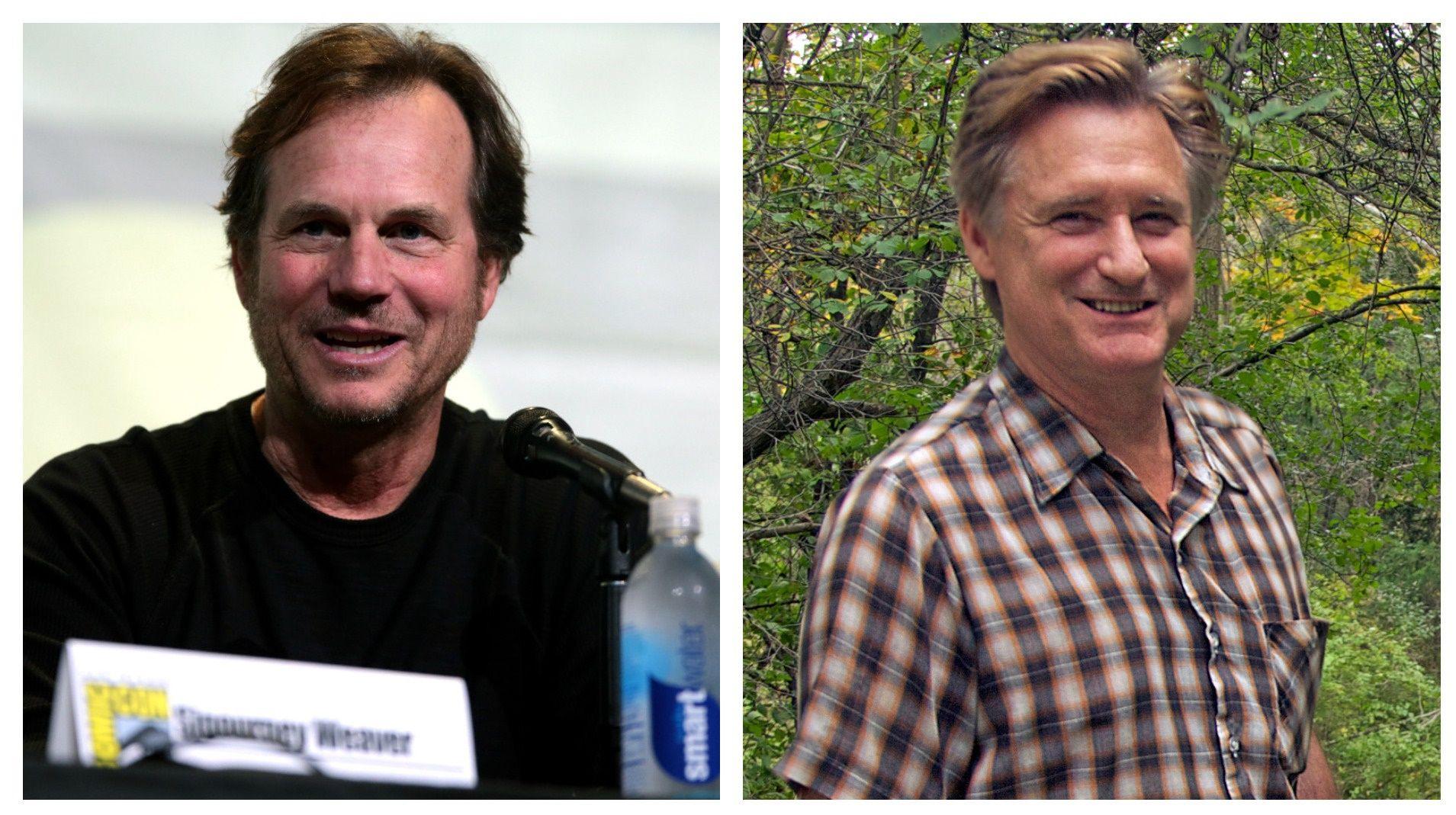 Travis Barker And Carey Hart
The faces may not be identical, but their love of tattoos and famous tough-guy personas still help to get them mixed up.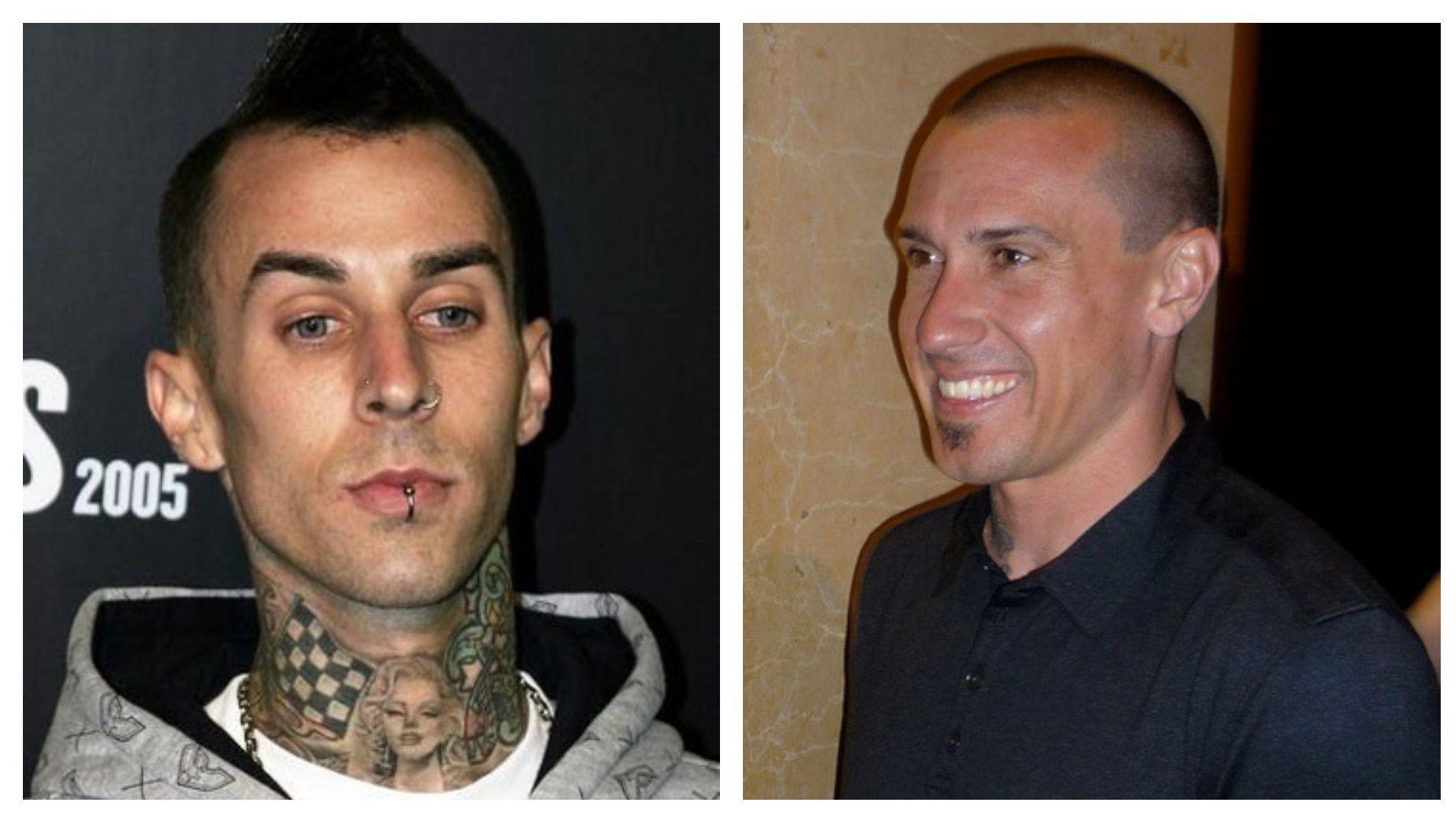 Rosie O'Donnell And Kathy Bates
These two used to get mixed up before age started to show in different ways.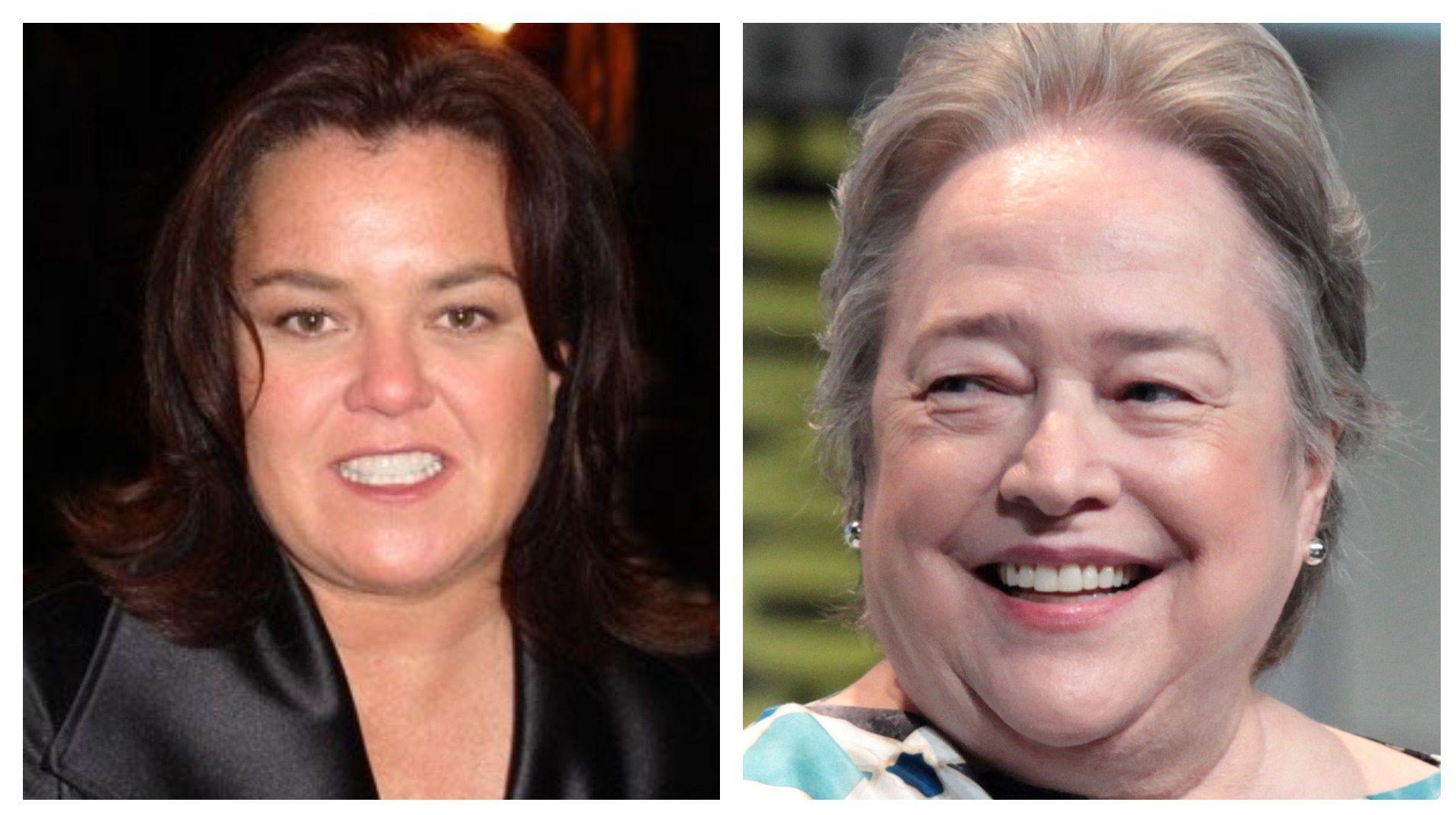 Millie Bobby Brown And Natalie Portman
Although separated in age by 23 years, Brown bears a striking resemblance to a young Portman.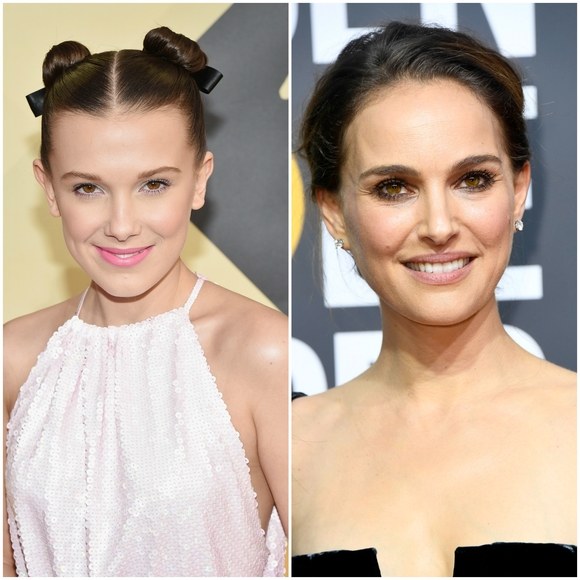 Ed Sheeran And Rupert Grint
It's gotta be that smirk.
Bella Hadid And Jennifer Lawrence
Both can transform themselves, but those eyes are always haunting.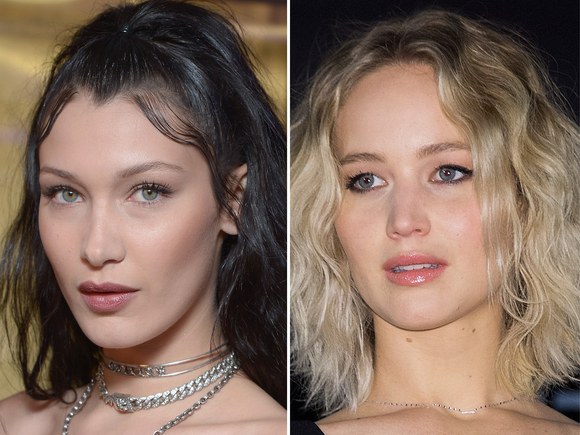 Henry Cavill And Matt Bomer
Thick, dark hair? Check. Chiseled jaw? Check. Eyes that might bore into your soul at any moment? Check.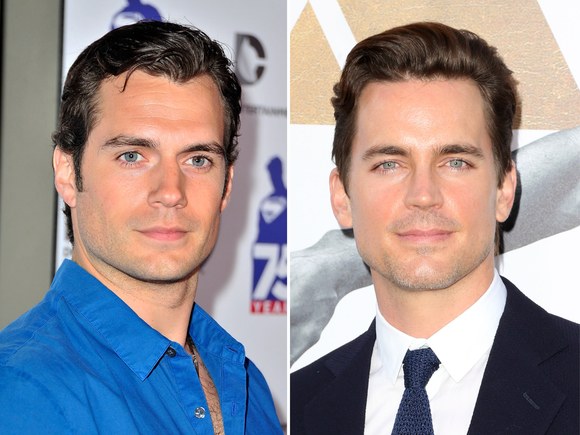 Jeffrey Dean Morgan And Javier Bardem
Both have played remorseless killers and we can see why! (But we assume they're actually big teddy bears.)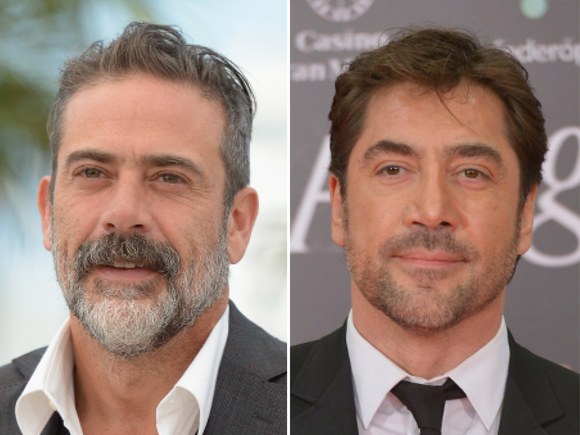 Julie Bowen And Elizabeth Banks
Banks apparently has several doppelgangers, but that's not exactly bad news for Bowen.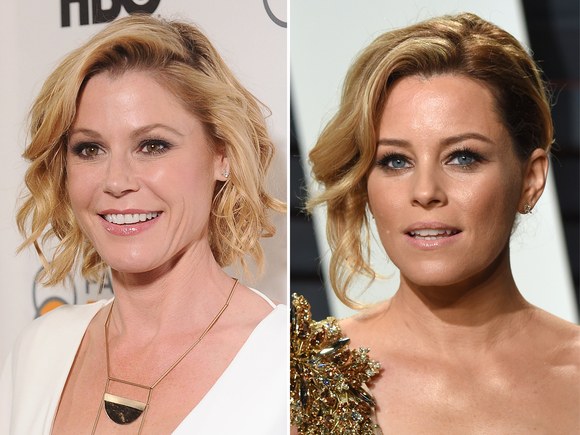 Nina Dobrev and Victoria Justice
It's not just beautiful blondes. Each of these brunettes is as beautiful as the other.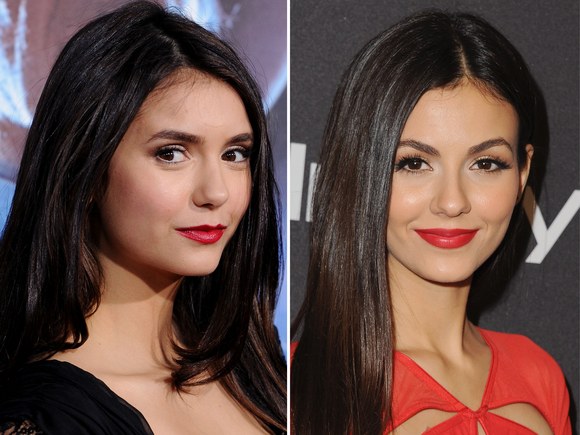 Mila Kunis And Sarah Hyland
A little hair dye and they're almost carbon copies.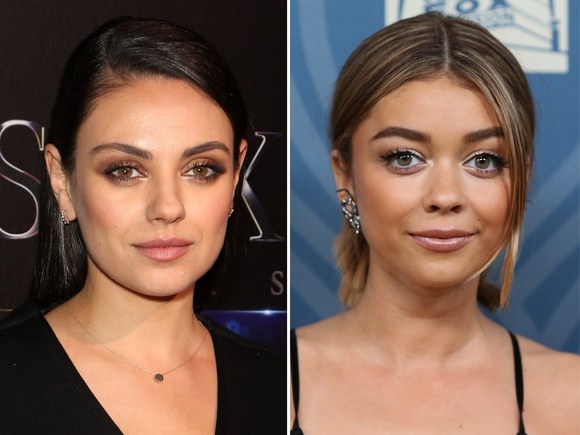 Mick Jagger And Harry Styles
Give Harry some time to catch up, and just see what happens.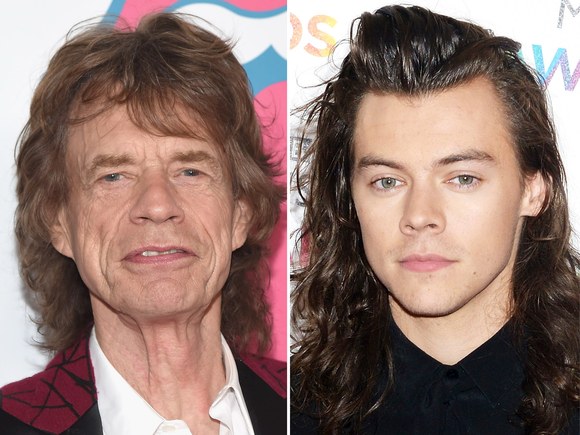 Taylor Swift And Avicii
Not exactly identical, for sure, but Taylor even reportedly sees the resemblance.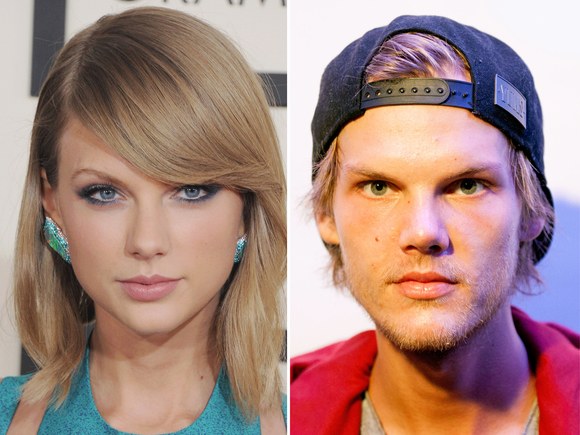 Thandie Newton And Zoe Saldana
It doesn't hurt that these two seem to be at the height of their careers at the same time.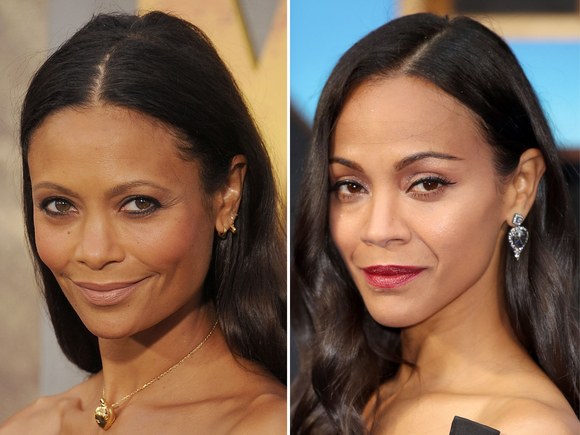 Zach Braff And Dax Shepard
Braff shared the photo himself, so the resemblance obviously isn't lost on these two.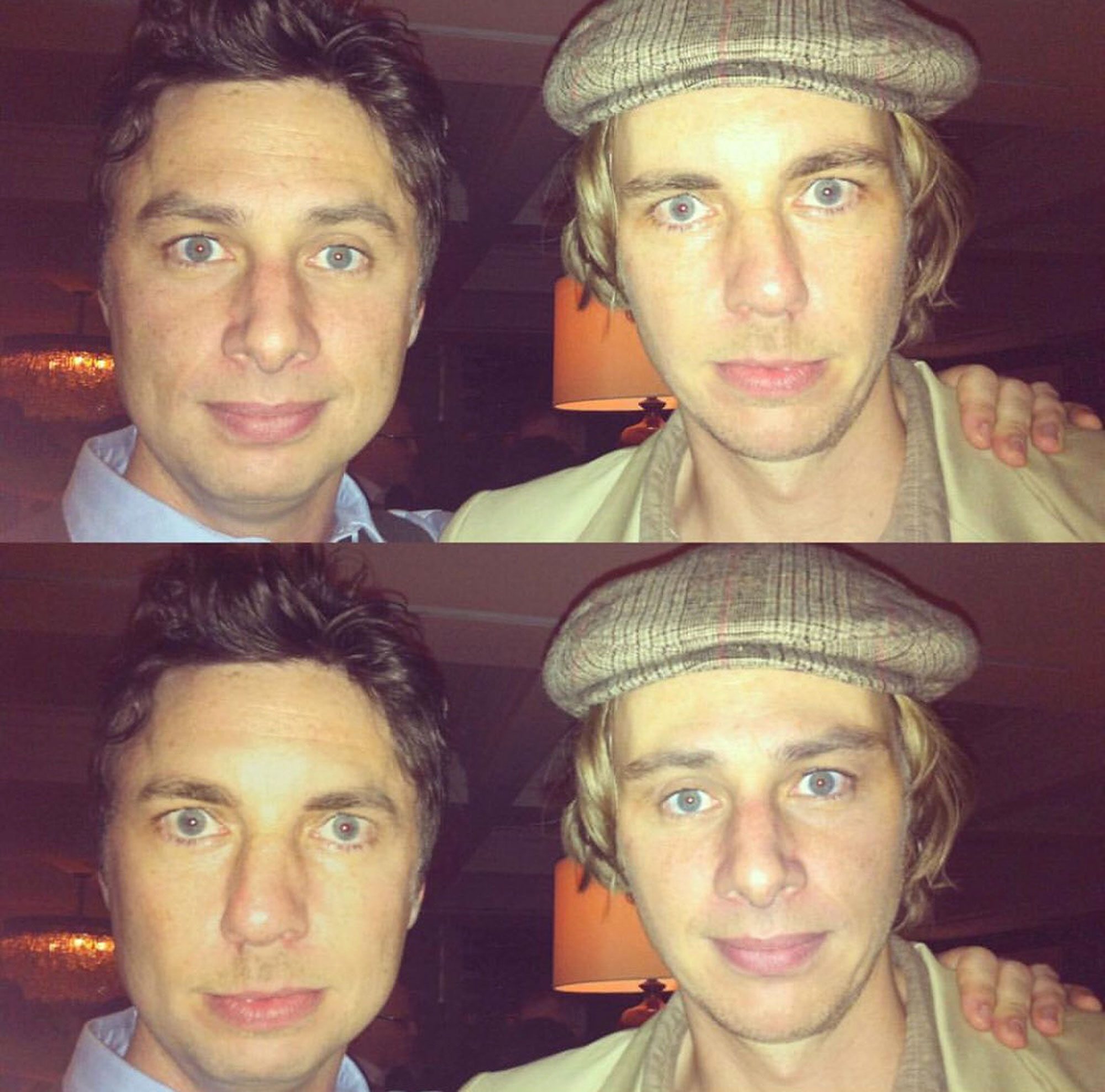 Gus Kenworthy And Richard Madden
Both are kings in our book.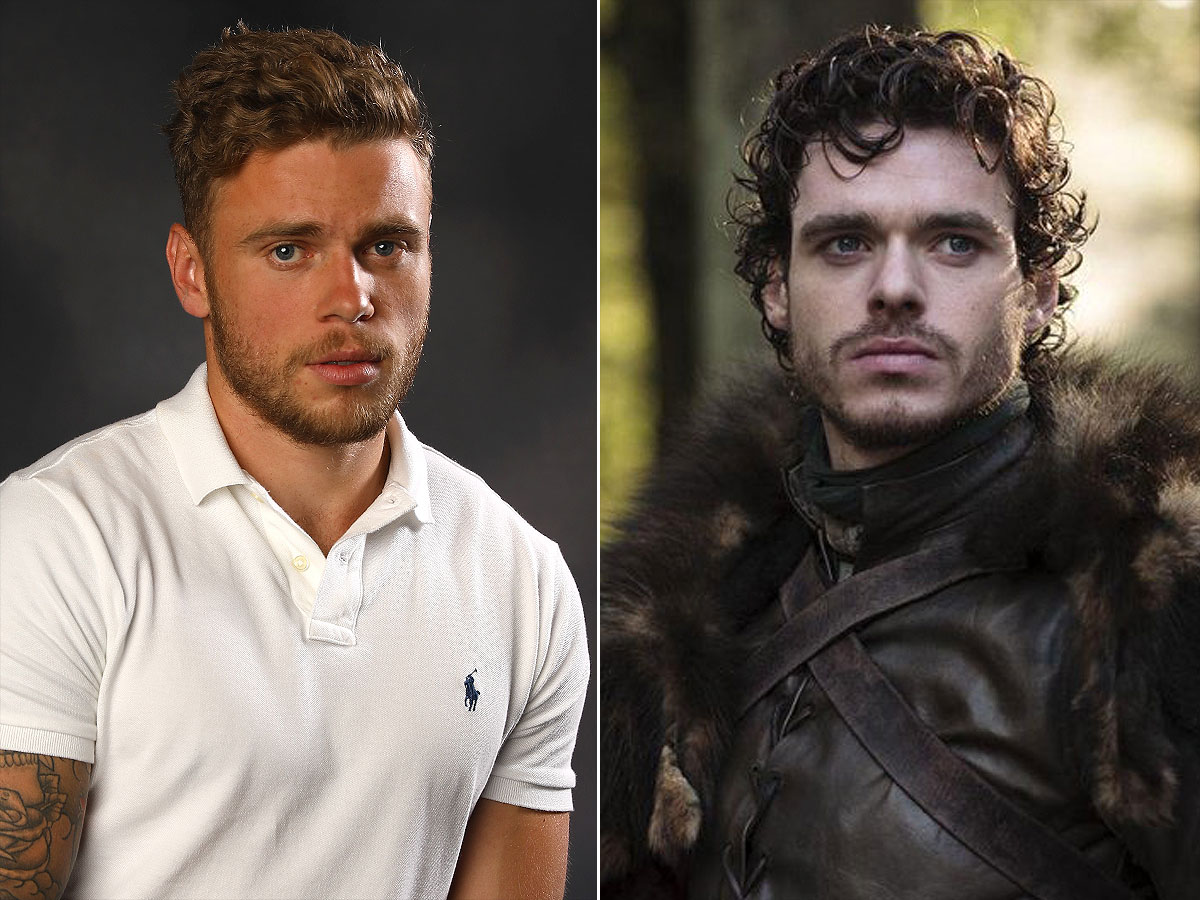 Tiffani Amber Thiessen And Alexandra Daddario
Those eyes could just set you on fire.
Ed Sheeran And Prince Harry
Maybe gingers always get lumped together, but it's hard not to see the similarities.
Natasha Bure And Brie Larson
Those cheeks don't lie. Oh, wait, yes they do.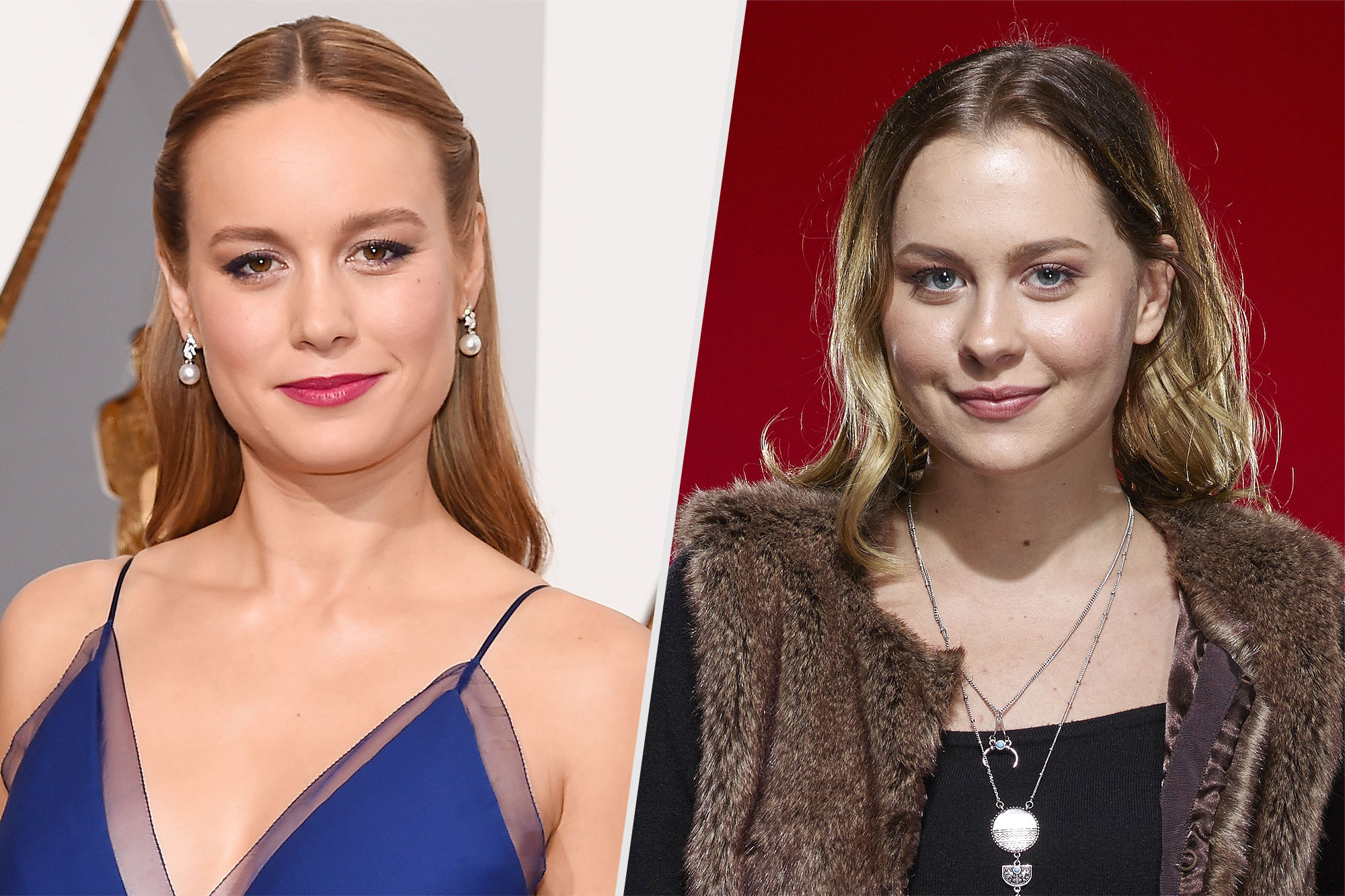 Jason Sudeikis And Ed Helms
Sudeikis has said he doesn't mind getting mistaken for a "really nice, funny, smart guy."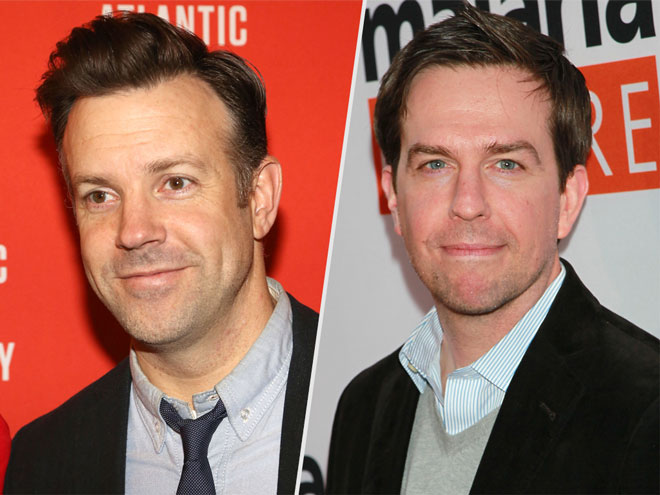 Ashley Graham And Eva Mendes
One Sports Illustrated cover model and one actress. Two flawless beauties.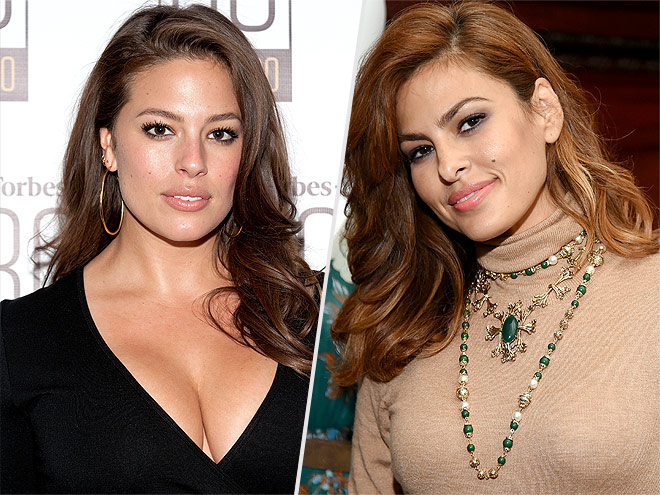 Matthew Morrison And Paul Ryan
But which has the better voice?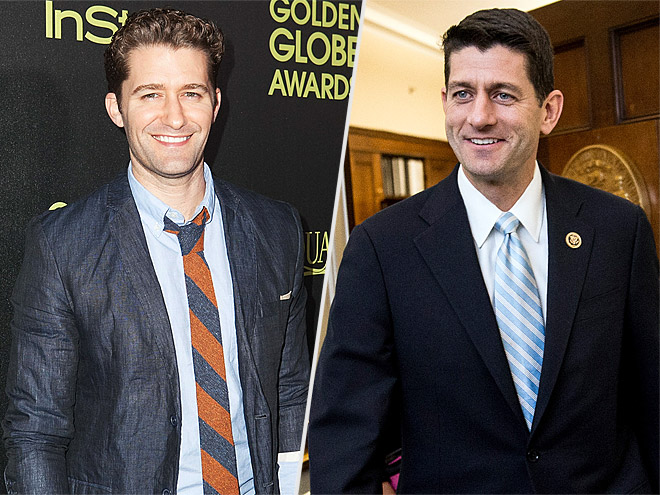 Jared Haibon And Ashton Kutcher
Kutcher's wife Mila Kunis (who has her own doppelganger) made the two get a picture together because of the resemblance.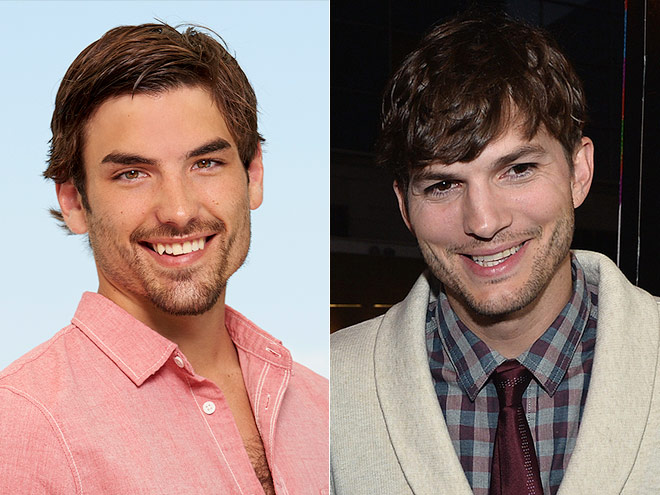 Alicia Silverstone And Maggie Lawson
And they're friends in real life, as well!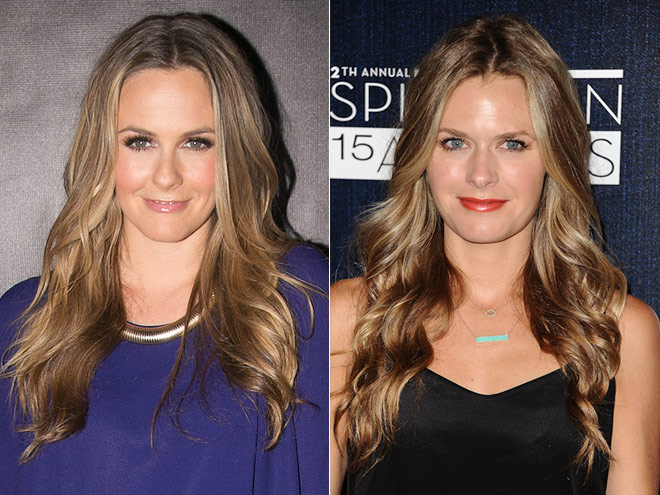 Ana Gasteyer And Kathryn Hahn
Both women are smart (they attended the same university) and terribly funny.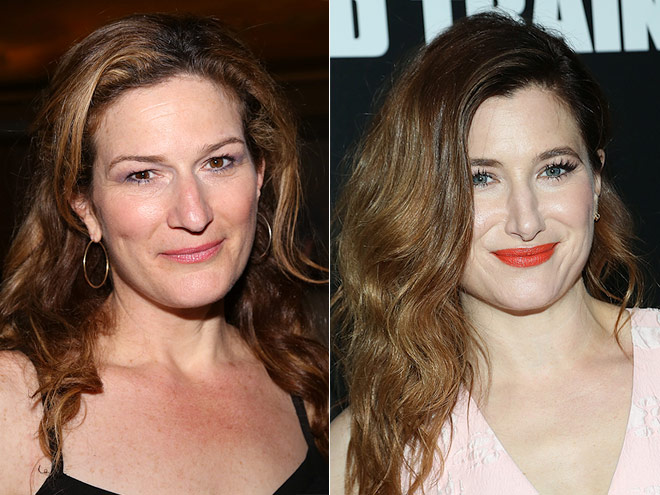 Melissa Benoist And Blake Lively
We think they're both super, to be honest.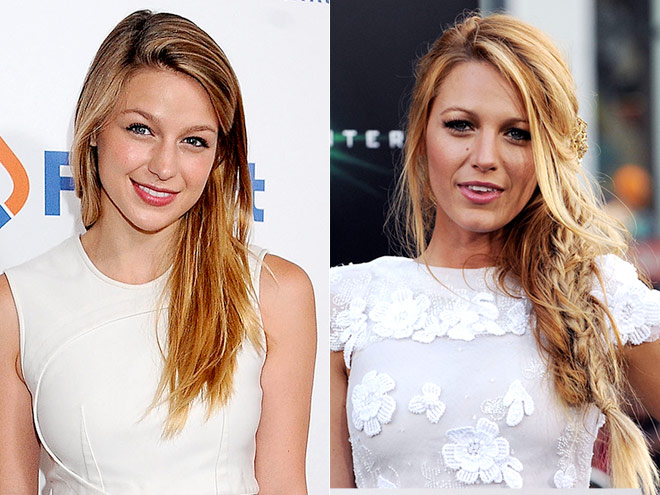 Amanda Steele And Ashley Benson
Once Steele went blonde, the similarities were striking.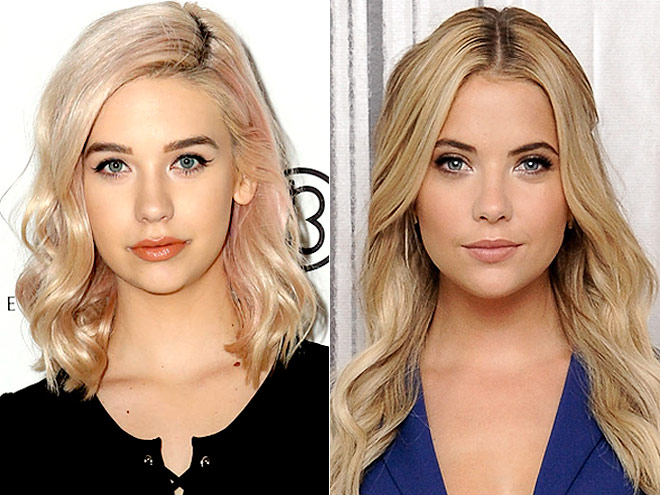 Thanks for reading!