You may have been told that you have a "type." Maybe you prefer tall, dark-haired guys with a bit of scruff? Petite blonde women? Maybe you're more of the man-bun, dad bod type? Whatever your preferences may be, ask yourself whether you keep checking out the same type of person out on the street or at the gym. Do you have an appreciation for all styles and looks, or does the same physique and face shape keep turning your head?
Whatever your preferences are, it seems that Hollywood has a "type." Each time a new pretty face makes a splash, there can be a sense that there's something familiar going on. Add into the mix the fact that celebrities tend to copy each other's styles, and it starts to feel like we keep seeing the same people walk across the screen, onto the stage, or down the red carpet.
So it's no surprise that in Hollywood, and in the wider public sphere, there are celebrities that get mistaken for each other. Sure, there's the occasional unmistakable face – who sees Steve Buscemi on screen and mixes him up with the current pretty-boy flavor of the month? But for each unique face, there are always doppelgangers out there. When Michelle Williams and Carey Mulligan both donned a pixie cut, it became a bit more difficult to tell whether we were watching the Never Let Me Go star or the lead actress from Blue Valentine. And of course, there's the story that when Keira Knightley and Natalie Portman were both in makeup on the set of Star Wars – The Phanom Menace (Knightley played the queen's decoy), even Knightley's own mother couldn't tell them apart.
With that in mind, here is our list of celebrity pairs who get mistaken for each other. What do you think?
Jaime Pressly And Margot Robbie
This may be the most famous recent example of Hollywood celebrities who look so much alike that even they are taken by surprise.
Jaime Pressly is perhaps best known for her role a Joy Turner on NBC's My Name Is Earl. She has also appeared in productions such as Poison Ivy: The New Seduction, Joe Dirt, DOA: Dead or Alive, and I Love You , Man. Jamie was a model before she turned to acting, and started at a young age. She graced the cover of Teen Magazine when she was only 14 years old. The next year she won legal emancipation from her parents in order to travel to Japan to pursue modeling opportunities there. Her parents were unable to go, so she had to essentially remove their guardianship in order to travel. These days she can bee seen on the sitcom Mom.
Margot Robbie went from being relatively unknown to a household name almost overnight. In 2013 she appeared in The Wolf of Wall Street and suddenly everyone wanted to know who this bombshell was… unless, of course, you thought you were watching Jaime Pressly that whole time. And who could blame you? But Margot has continued to make a name for herself. She played the iconic Harley Quinn in Suicide Squad, and although the movie got a somewhat poor reception, Margot's performance definitely stood out. Last year's I, Tonya won her a Best Actress award at the AACTA International Awards and a Best Actress nomination at the Academy Awards. Not too shabby, Jaime. Er… Margot.
A video clip made the rounds recently showing the two meeting at an event, and each was clearly stunned by the near-mirror image they were looking at. Besides the obvious similarities in face shape and skin tone, they tend to sport similar hairstyles and colors. There's even a conspiracy theory out there that they're actually the same person. Well, we can't disprove it.
Katy Perry And Zooey Deschanel
Katy Perry's face is almost as well known around the world as her voice. The former Gospel singer turned into a pop legend with the release of her 2008 album One of the Boys. But in addition to her killer voice, she's got the looks of a super star and knows how to use them. Katy is known as somewhat of a chameleon, changing styles constantly, but she is most often seen sporting bangs and long, dark hair (well, until recently when she sheared everything off and went platinum blonde, but that's another story.)
It just so happens that the long, dark hair and bangs are Zooey Deschanel's trademark look, as well. Zooey's look hasn't tended to change over the years, and she has been somewhat typecast throughout her acting career, but that may simply be because what she does, she does well. Even the titles of her TV and movie appearances seem like they've been typecast. Zooey has appeared in the films The Good Girl and The New Guy both in the same year, and later landed the starring role in the TV series New Girl. Those unimaginative titles notwithstanding, Zooey is anything but bland, and her innocent charm has fueled a career that has already spanned nearly two decades.
Not only do Katy Perry and Zooey Deschanel look alike, but both have bridged the gap between singing and acting. While Perry is better known for her singing, she has appeared in such films as The Smurfs and Zoolander 2. Deschanel has had a steady career as a singer when she's not onscreen. While both have that stereotypical girl-next-door look, only one stars in a TV show about a such a girl. Deschanel reportedly isn't thrilled about the comparison, stating that Perry "seems like a nice person," but adding that being mistaken for her is "a little annoying, to be totally blunt."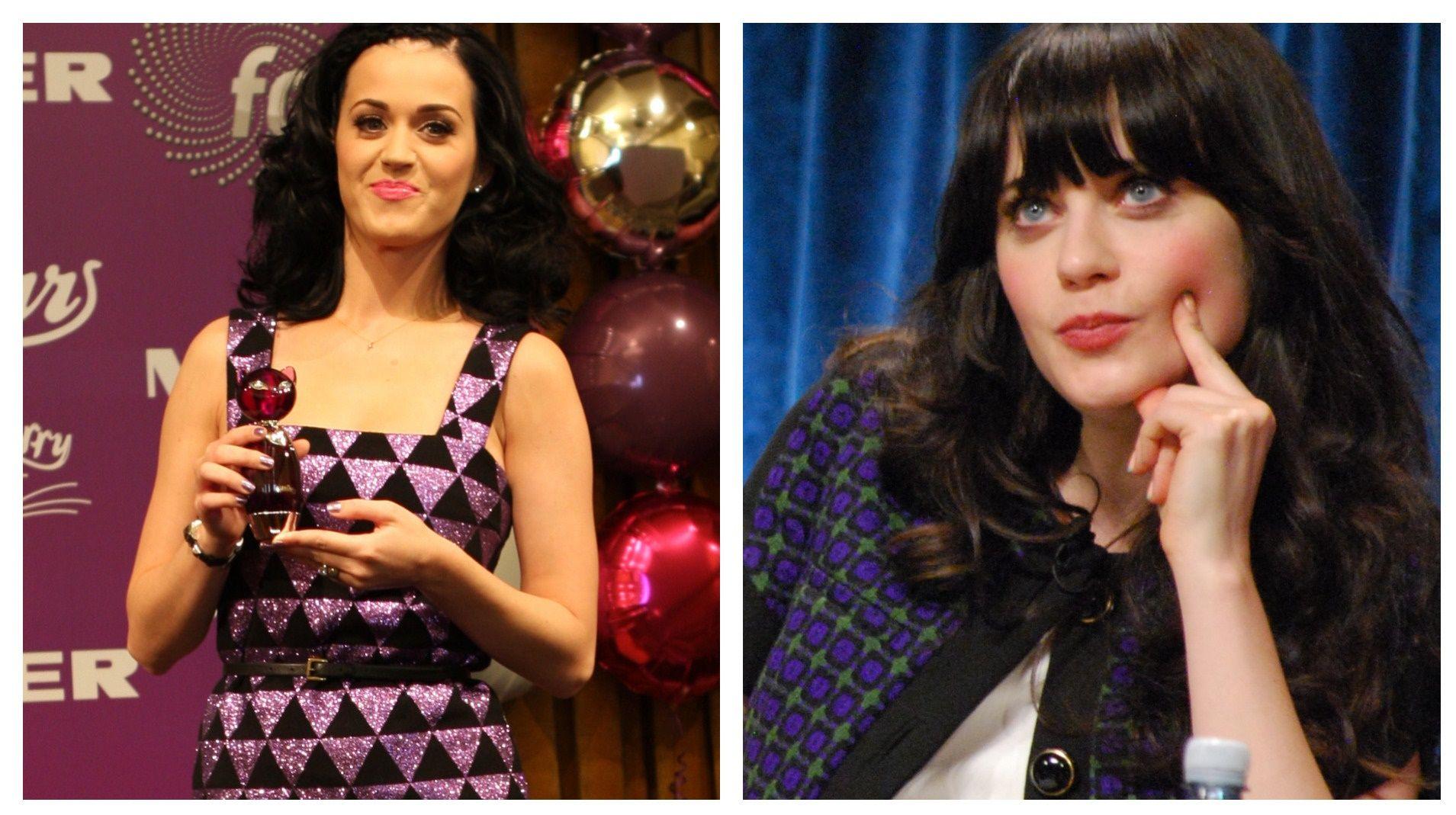 Amy Adams And Isla Fisher
Since the 2007 musical Enchanted, Amy Adams has been enchanting audiences around the world. She has won two Golden Globes and has been nominated for five Academy Awards and had six British Academy Film Award nominations. She can do comedy as well as drama, and has starred in a number of hits including Catch Me If You Can, The Fighter, The Master, American Hustle, and Arrival. She is also the latest starlet to portray Lois Lane for films set in the DC universe.
Isla Fisher hit the big screen for the first time with the 2002 film adaptation of Scooby Doo. Since then her film resume has been smattered with roles across different genres. She has appeared in Wedding Crashers, Confessions of a Shopaholic, Rango, I Heart Huckabees, and Rise of the Guardians, to name a few. She also had a recurring role in the fourth season of Arrested Development. A successful natural redhead who can do comedy as well as drama, and is still a stunner in her 40s? It's no wonder she gets confused with Amy Adams.
Both Amy Adams and Isla Fisher are easy to spot onscreen with their (usually) fiery red hair and sweet smiles. But it can be hard to tell which is which. In 2016's Nocturnal Animals, the two even starred alongside one another, with Adams in the lead role and Fisher as the on-screen portrayal of a fictional character in a book being written by Jake Gyllenhaal's character. With the story jumping between the on-screen reality and the fictitious side story, it was hard to tell where we were, considering the female leads looked so much alike. Then again, that was the point.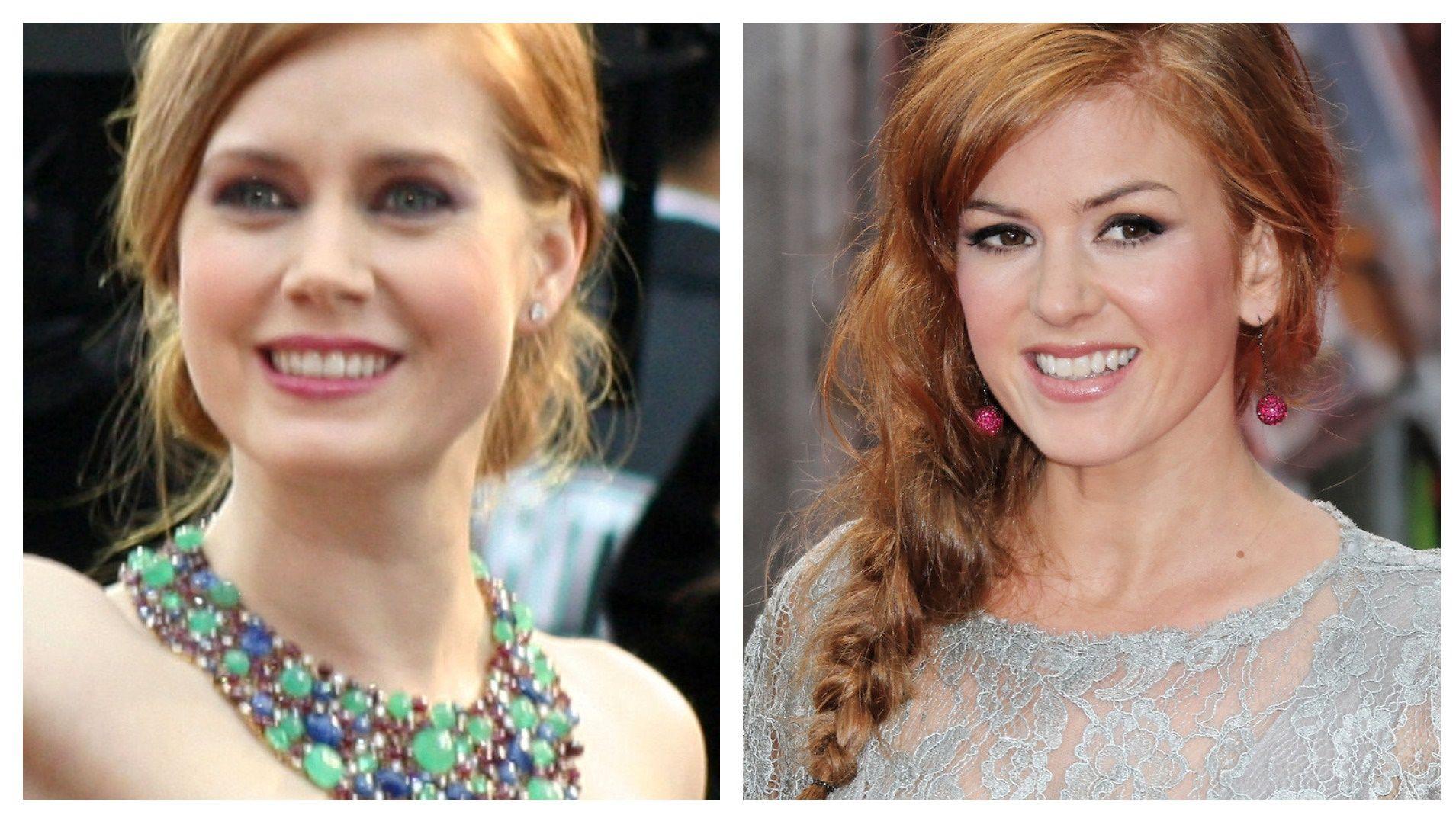 Selena Gomez And Lucy Hale
Selena has been gracing the camera since a very young age. You'll be forgiven if you don't remember her from her appearances on Barney and Friends, of course, but with her role as Alex Russo in the Disney Channel series Wizards of Waverly Place, Selena was already beginning to cerement her place in the spotlight. Known for her talent on both the music stage and the screen, and for her long relationship with teenie bopper star Justin Bieber.
Since securing one of the winning spots on American Juniors, the teen-centered spin off of American Idol, Lucy Hale has been wowing audiences. She branched into acting at just about the same time her music career was taking off, landing the role of Aria Mongomery in Pretty Little Liars in 2010, and won a People's Choice Award for the role in 2014. That same year she released her first album, Road Between. She goes blonde from time to time, but when sporting her natural dark hair color, she is easy to mistake for Selena.
The two look so much alike that apparently some Selena Gomez fans have been disappointed when the thought they had met her and it turned out to be Hale, especially during the earlier days of Lucy's career.  "Usually, I would correct them," Lucy says, "but I remember there was this one time, it was this older lady in an airport, and she was like, 'Can I get a picture with you?' I thought that she thought I was Lucy." She posed for a quick pic with the woman and the two got to talking. "Afterward she started listing off the projects that she liked of mine and I quickly realized that she thought I was Selena. And I kind of just went with it because I didn't want to crush her dreams."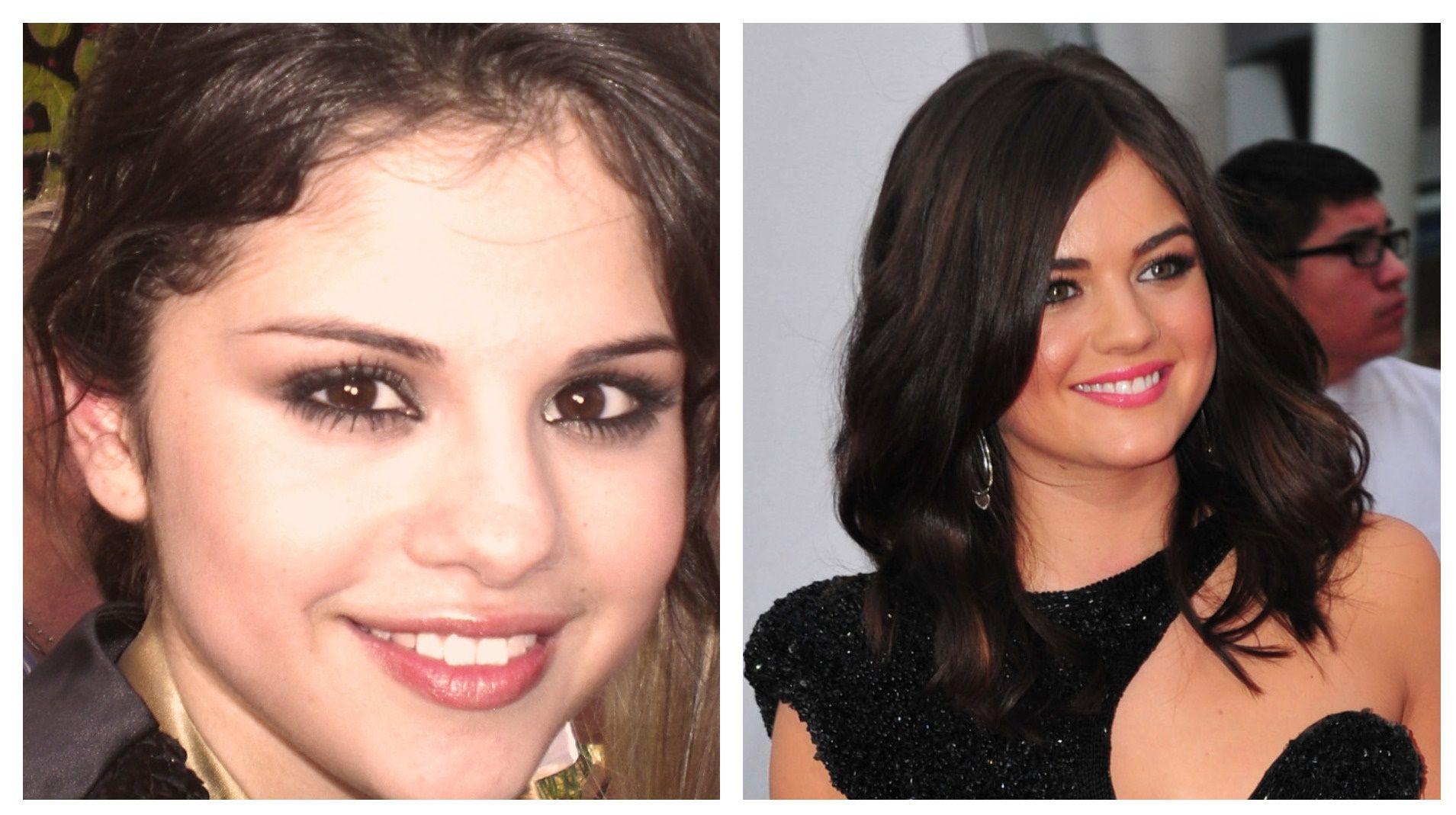 Michelle Williams And Carey Mulligan
Dawson's Creek launched more than one career, though Michelle Williams had been acting for years before she appeared Jen Lindley. Her first major film appearance had been in Lassie when she was 13 years old. The star of several dramas like Blue Valentine, Manchester by the Sea, My Week With Marilyn, The Greatest Showman, and Shutter Island, Williams has been all over the screen. However, if you thought you saw her on screen opposite Peter Sarsgaard or Michael Fasbender, you may have gotten her mixed up with Carey Mulligan.
Carey Mulligan's career took off a few years after Michelle Williams started to gain widespread popularity. Her film debut was Pride & Prejudice in 2005, which was followed by a number of TV appearances. After several films where she won critical acclaim for her perfomances, including Never Let Me Go, Drive, Shame, The Great Gatsby, and Inside Llewyn Davis, she has proven herself to be a powerful and capable actor.
Michelle and Carey have always borne more than a passing resemblance to each other, and their similarities are only magnified by the fact that both women often play characters who come off as shy and demure, but have proven to be an incredibly strong presence on screen. But since both have recently adopted the blonde pixie cut that seems to be sweeping Hollywood, they're looking even more and more alike.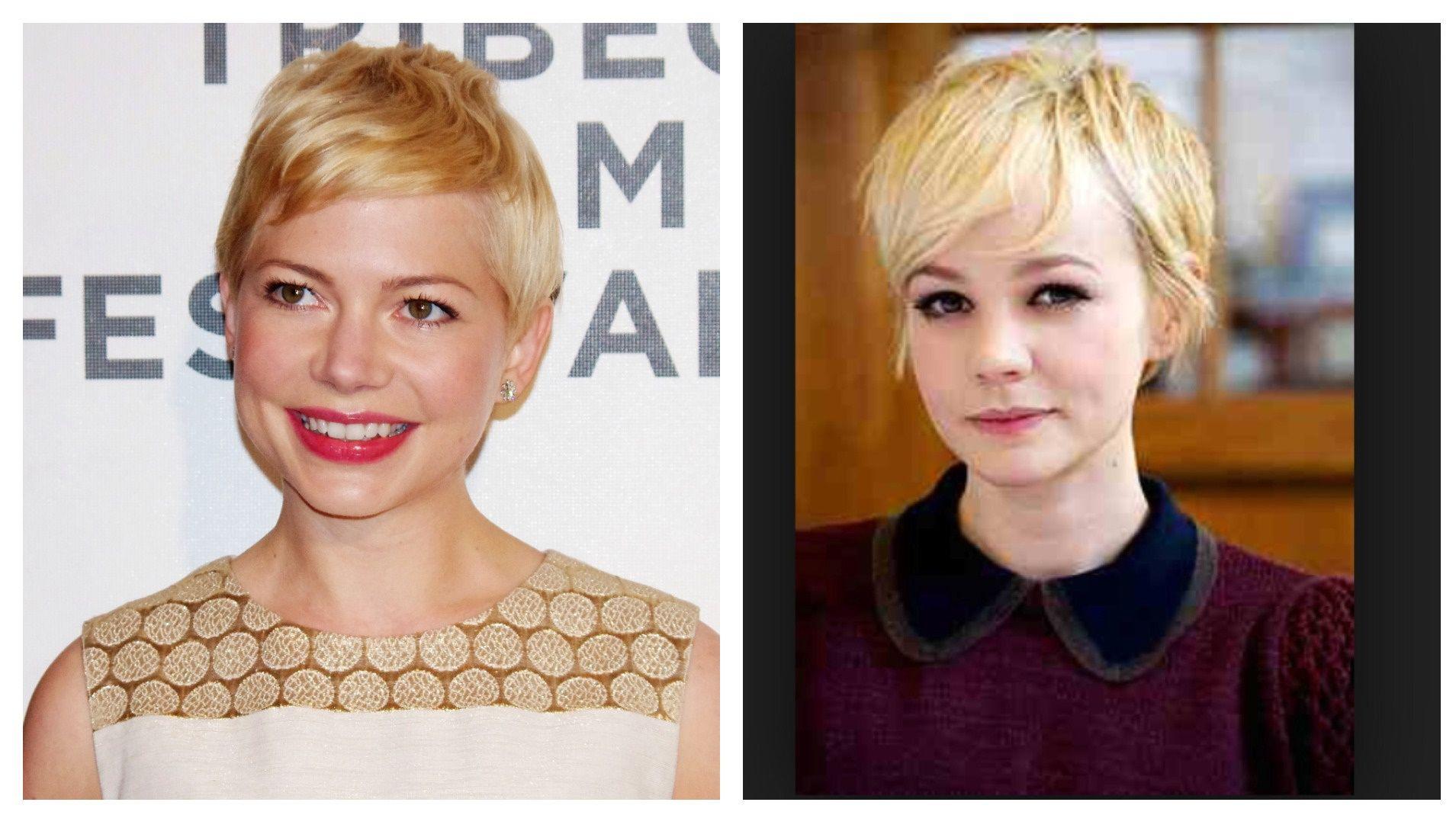 Keira Knightley And Natalie Portman
By the time Keira Knightley got her big break playing Elizabeth Swan in the Pirates of the Caribbean franchise, she had already been acting for over a decade. Keira got an agent when she was only six years old and pursued a career on stage and screen early. She saw some early success with films like Pure and Bend It Like Beckham,  but it was the Disney swashbuckler where Knightley gained a spot opposite Johnny Depp that saw her rise to the level of stardom she enjoys today.
Natalie Portman also got an early start to acting, and actually enjoyed a huge amount of critical acclaim for her very first movie role, that of Mathilda Lando in Leon: The Professional a few years later she became every nerd's wet dream when she played Padme Amidala, the queen who would eventually become the mother of Luke and Leia in Star Wars: The Phantom Menace. It was on the set for that movie that she would meet Keira Knightley, and their physical resemblance would work to their advantage.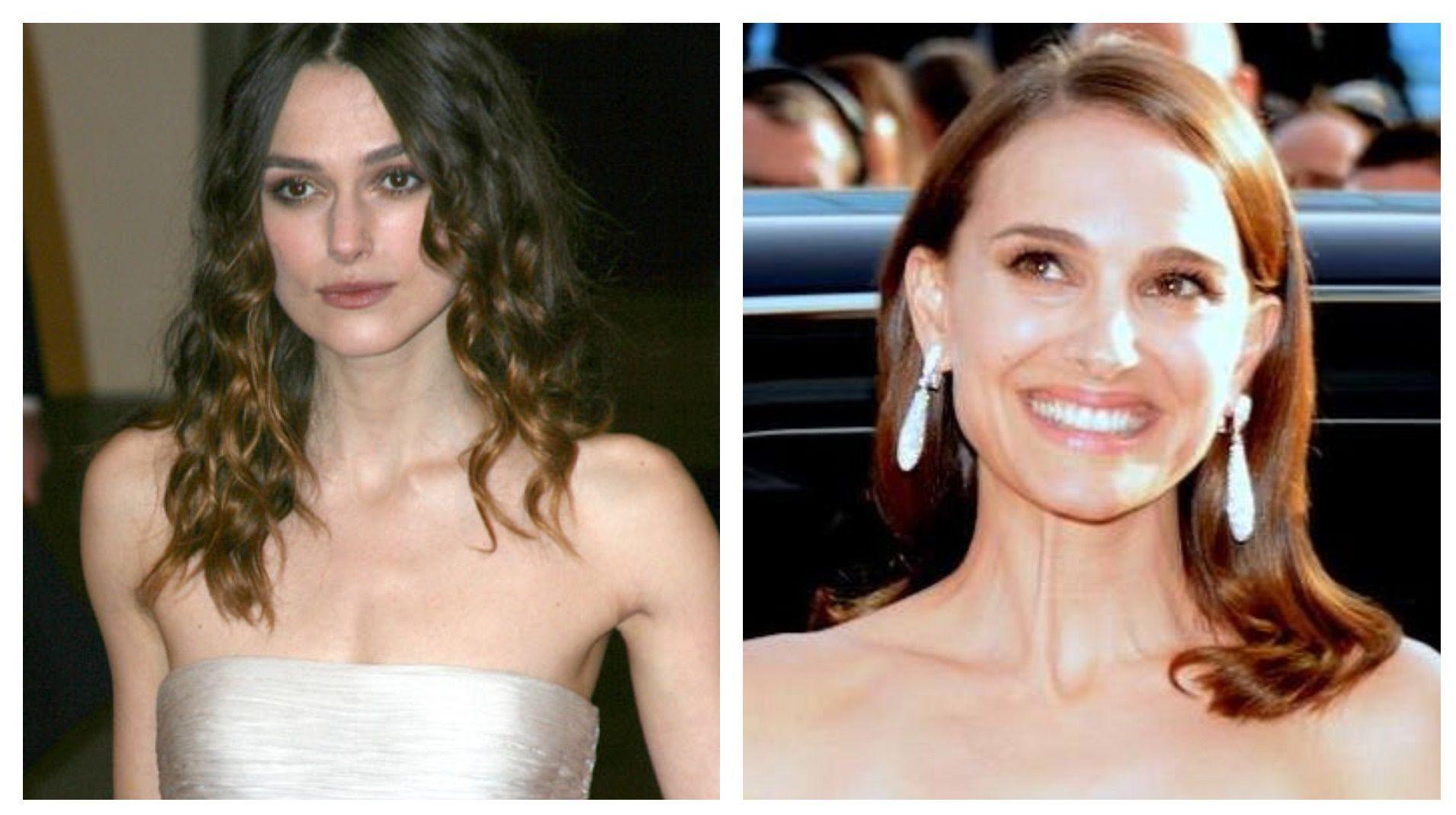 Daniel Radcliffe And Elijah Wood
How do you know that Daniel Radcliffe is an extremely talented actor? Well, the fact that he played the title role in Harry Potter, one of the most hugely successful movie franchises in the history of anything ever, for a full decade, and has somehow managed to squirm his way out from under the thumb of Hollywood typcasting to churn out a number of competent performances will do it. If you're watching Daniel on screen in films like The Woman In Black, Kill Your Darlings, The F Word, or Swiss Army Man, and you're not thinking, "huh, that wizard kid is doing some really weird stuff" the whole time you're watching it, then Radcliffe is proving that he's more than just a washed out child star.
Elijah Wood is kind of the anti-Radcliffe. He had a successful movie career for a decade before landing the part that would later define him. As Frodo Baggins, the main character of the Lord of the Rings trilogy, Elijah gave a strong and memorable performance, but it's almost a shame that it seems to have overshadowed the rest of his career up to that point. As a child he starred in a wide range of films like Radio Flyer, Forever Young, The Adventures of Huck Finn, and The Good Son. He was already proving that he could make the often difficult transition from child star to serious actor when he was offered the chance to carry The One Ring through three very long but very much beloved films, and forever became that guy who played Frodo. But Elijah has soldiered on and turned out plenty of quality movie and TV performances since then.
You're a wizard, Frodo! Harry, the ring must go to Mordor! If you're a nerd at all (and these days, that's not an insult in the slightest) you can almost certainly tell these two apart. But if you're only vaguely aware that, of the characters these two are best known for, one apparently has hairy feet and the other one plays around on a flying broom, then chances are you have a hard time remembering which is which. Daniel Radcliffe and Elijah Wood bear a decent resemblance to one another, sure, but it's the fact that they both are known for playing iconic lead characters in two of the most insanely successful fantasy movie franchises ever to grace the earth that makes them seem even more like long-lost cousins.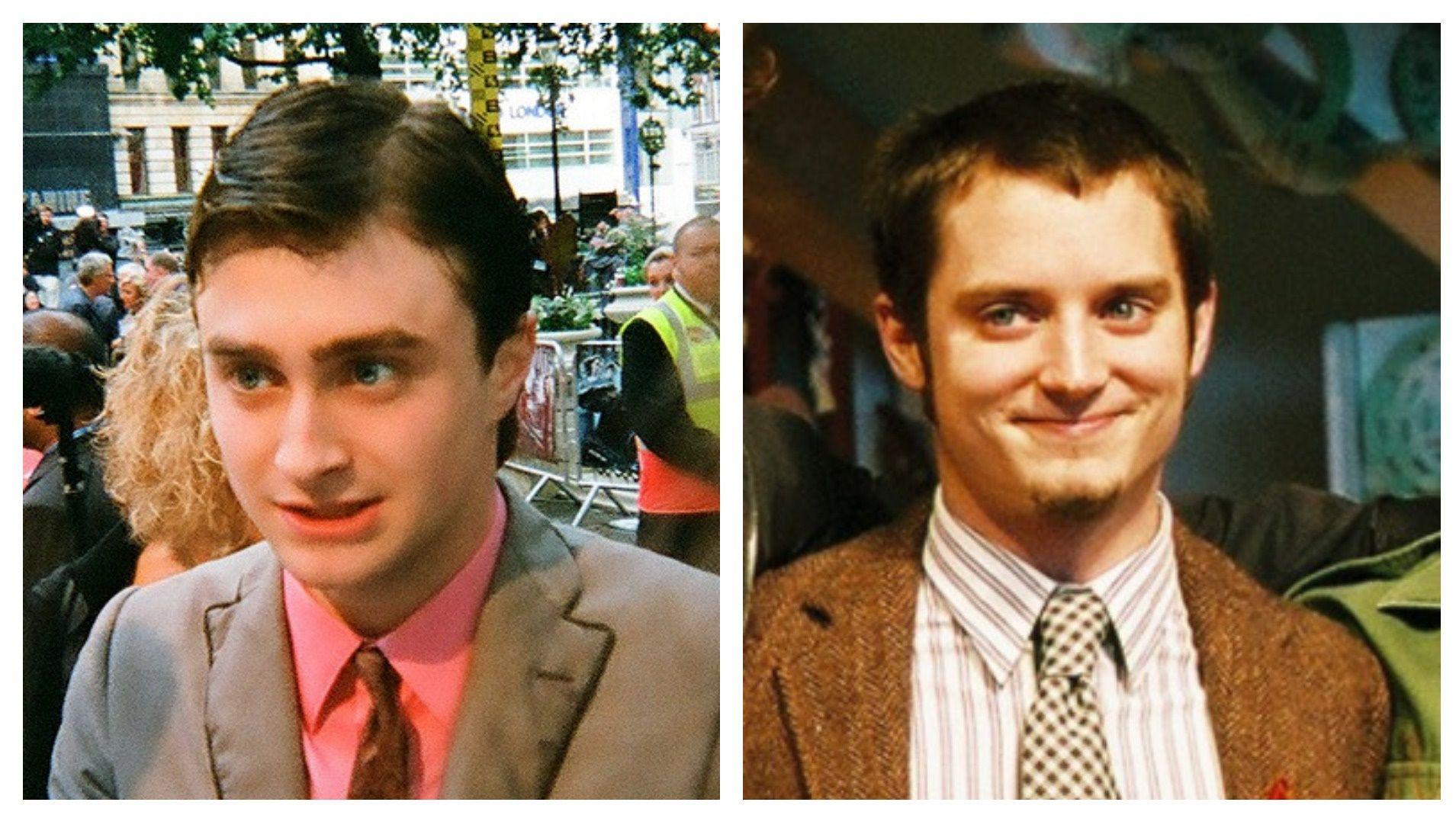 Elizabeth Banks And Chelsea Handler
Elizabeth Banks had a bit of a slow start to her career. By the time she landed a small but memorable role in The 40-Year-Old-Virigin she had already been in several movies. Opposite Seth Rogan in Zack and Miri Make a Porno, she saw her career as a leading lady start to take off. That film was followed by major parts in Role Models, Pitch Perfect, The Lego Movie, and The Hunger Games. These days Banks is instantly recognizable.
Chelsea Handler isn't known so much for her acting, although she has over a dozen film and TV credits to her name spanning two decades. She's better known for her cynical wit as a television personality and author. She landed her own talk show, The Chelsea Handler Show in 2006, and although the show itself only lasted for two seasons, Chelsea's name became one of the biggest among TV hosts and commentators. After that show ended she began Chelsea Lately, a late-night talk show that enjoyed much more success than its predecessor and lasted until 2014.
If you're a fan of either Elizabeth Banks or Chelsea Handler, or both, you may not see how people could get them mixed up. But the blonde bombshells say they often get mistaken for one another. Elizabeth Banks has said that she has been approached several times by fans of Chelsea, especially back before she had become a big star in her own right. According to Banks, when she would be approached by a fan looking for an autograph or a selfie with "Chelsea," she would just play along. Who knows how many people out there have a selfie with Elizabeth Banks acting as a stand-in for Chelsea Handler?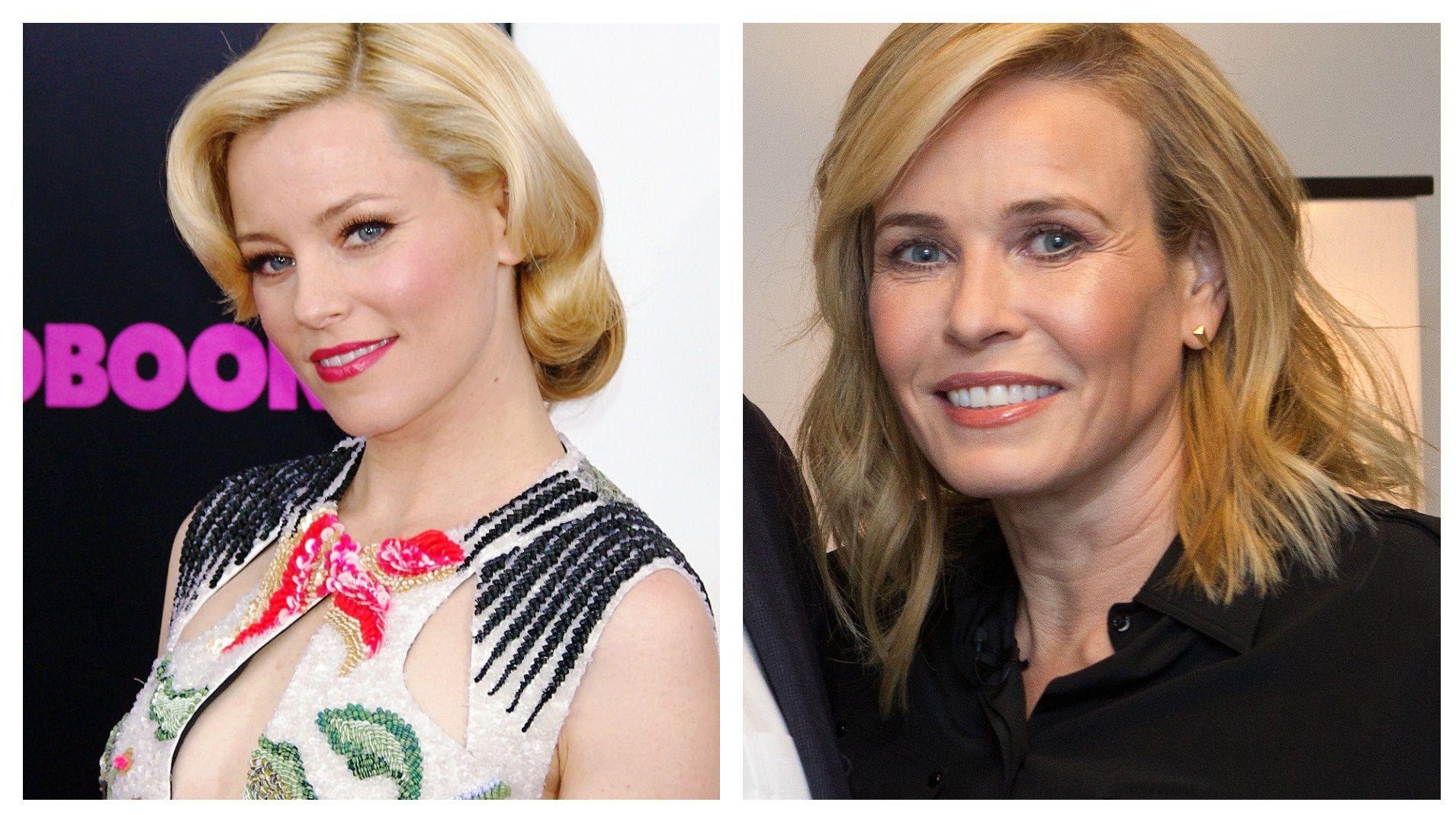 Holly Madison And Emily Maynard Johnson
The Playmate and former Bachelorette share more than a love of the limelight.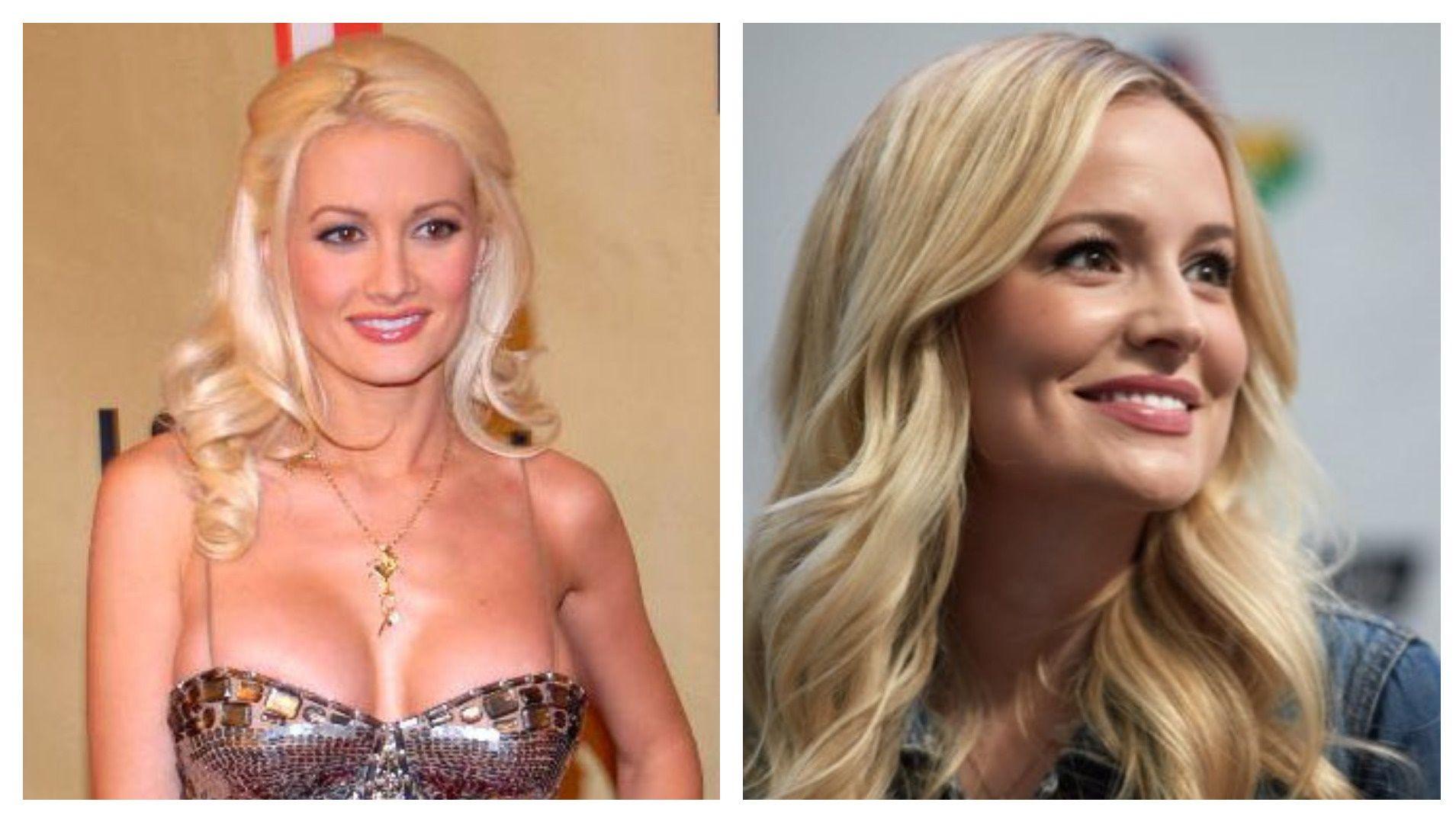 Bill Paxton And Bill Pullman
Yeah, yeah, we know what you're thinking. "Hey, these two don't look anything like each other! This article is bullshit! I want my money back. OK, maybe I didn't pay, but I want my time back. Or something. What is this?" Well, you're right about the first part. But bear with us for a second.
Bill Paxton was an American actor who made his debut in the mid 1980s and is known for playing an extremely wide range of characters in a wide array of films, ranging from comedy to sci-fi to drama. He also appeared in a number of notable television roles throughout the 1990s, 2000s and beyond. He is known as much for the quantity and diversity of his work as he is for his own skill as an actor.
Bill Pullman is an American actor who made his debut in the mid 1980s and is known for playing an extremely wide range of characters in a wide array of films, ranging from comedy to sci-fi to drama. He has also appeared in a number of notable television roles throughout the 1990s, 2000s and beyond. He is known as much for the quantity and diversity of his work as he is for his own skill as an actor.
So yeah, these guys don't actually look much like one another at all, but their names are so close, their bodies of work so diverse, and the timelines of their careers are so parallel that (the late) Private Hudson and Lonestar often get confused for one another. Bill Pullman (that's the one from Spaceballs, not Alien) has said that he's often been addressed by fans as "Mr. Paxton" (the one from Twister, not While You Were Sleeping).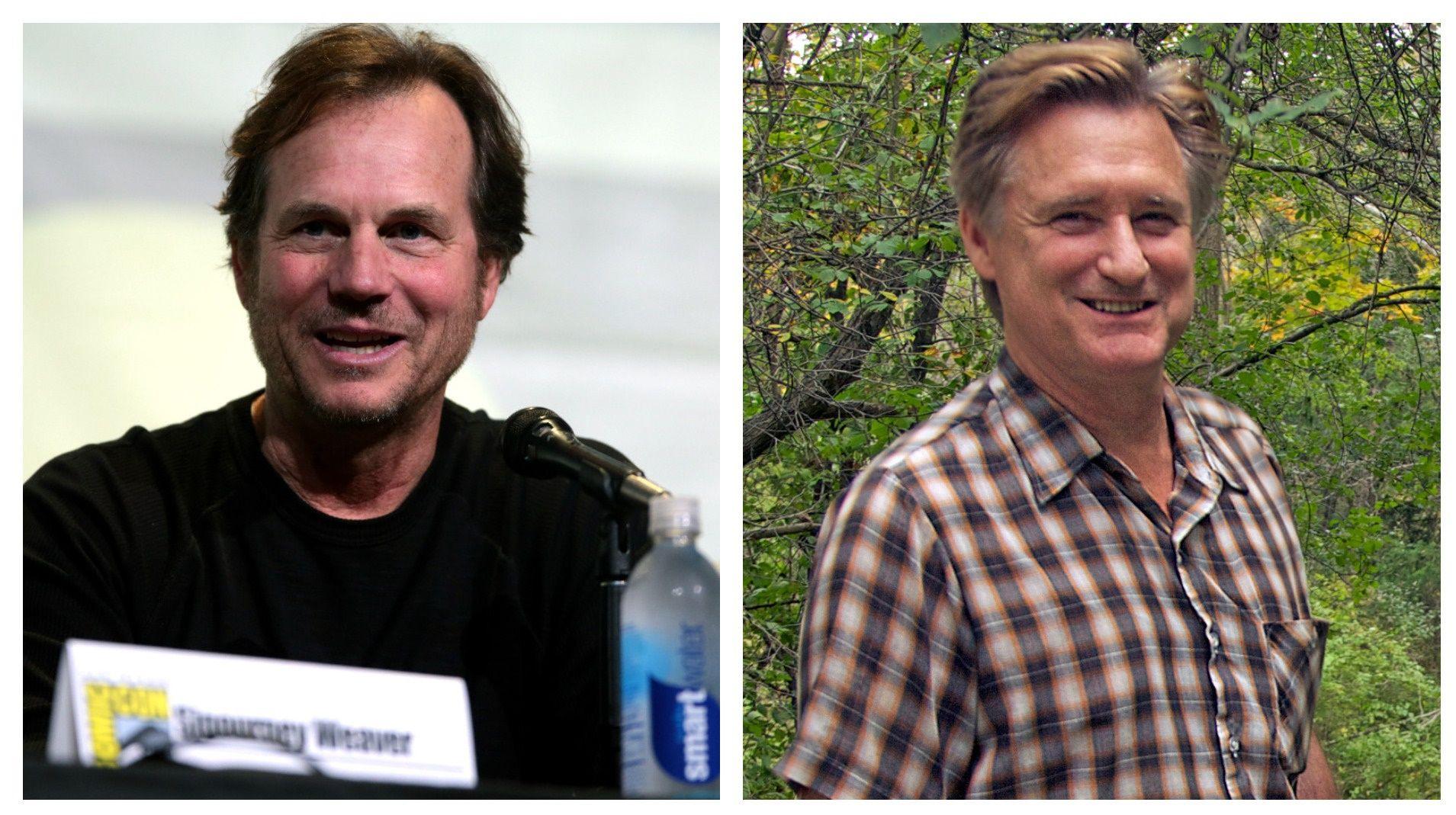 Travis Barker And Carey Hart
The faces may not be identical, but their love of tattoos and famous tough-guy personas still help to get them mixed up.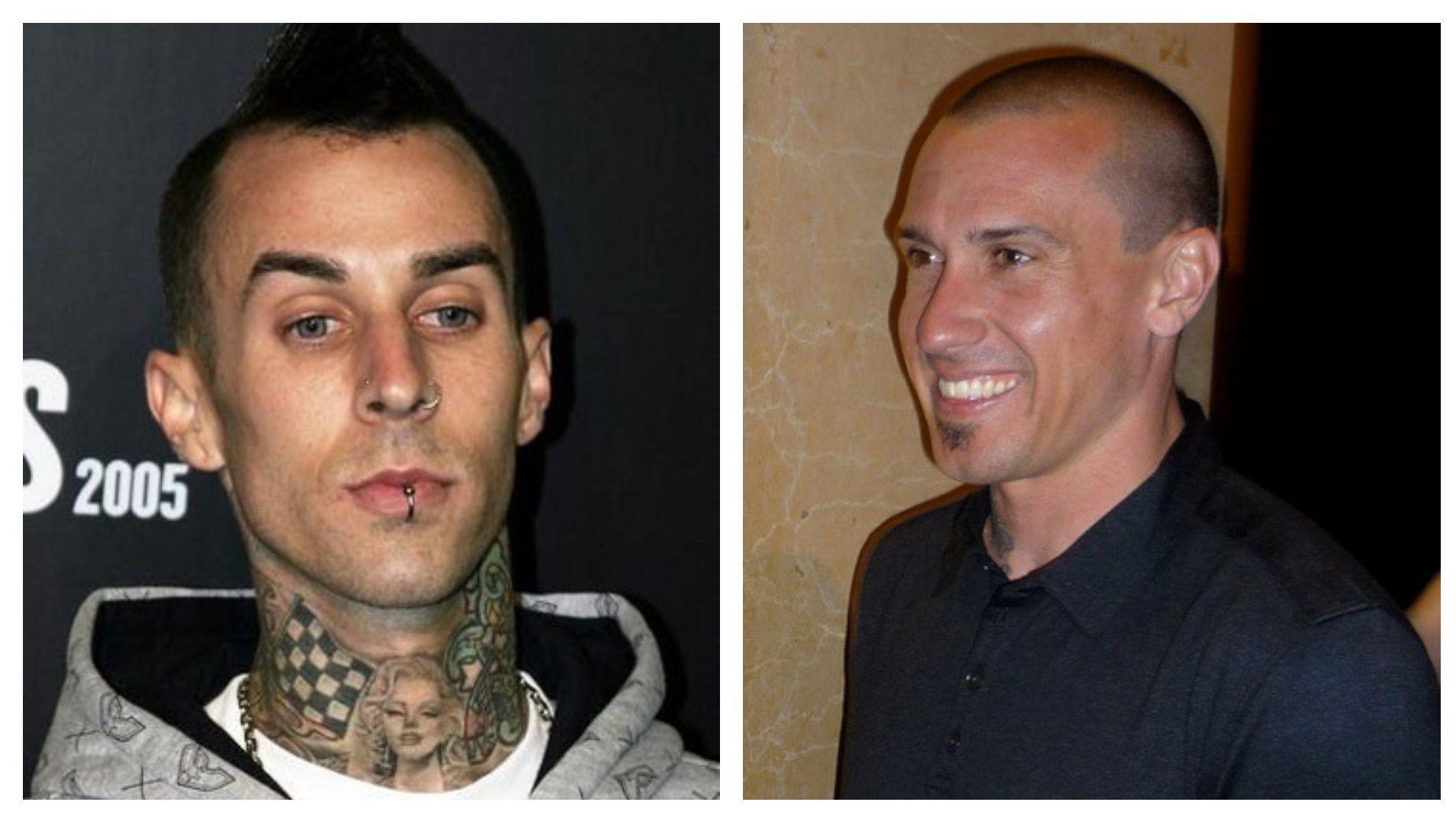 Rosie O'Donnell And Kathy Bates
These two used to get mixed up before age started to show in different ways.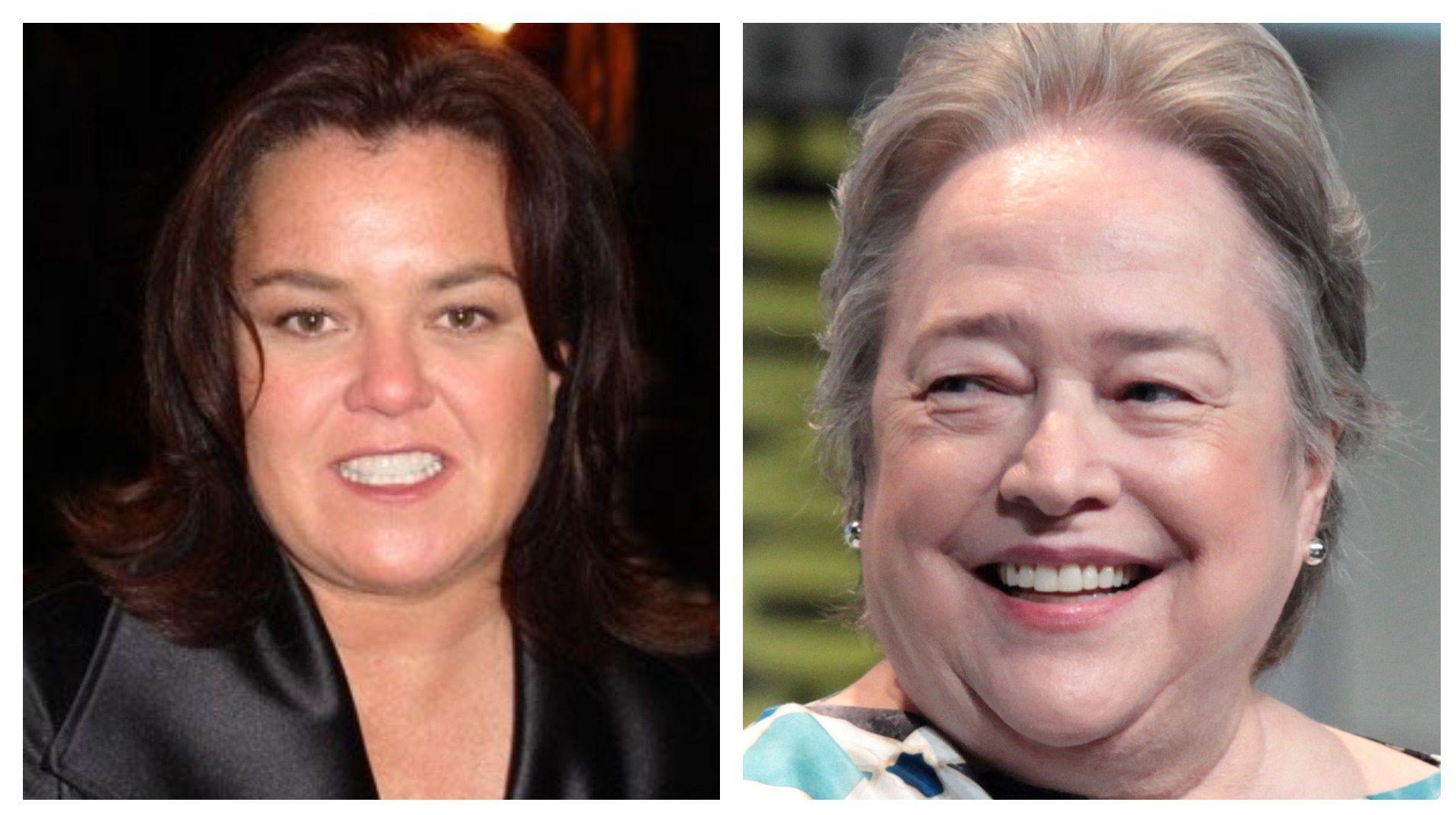 Millie Bobby Brown And Natalie Portman
Two years ago you had no idea who Millie Bobby Brown was. Last Halloween, you probably saw someone stumbling around wearing a blank expression and a little girl's dress and carrying a box of Eggo waffles around.
And if you recognized what the costume was a reference to, that's due to the enormous success of the Netflix Original Series Stranger Things, featuring a healthy mix of established and unknown actors. One of the unknowns that really shook up the series is Millie Bobby Brown, an English model and actress who was only twelve years old when she landed her part as Eleven, the girl with strange telepathic powers who has lived her whole life inside a scientific research center.
Natalie Portman makes her second appearance on this list because of Milly Bobby Brown. Although Natalie is 23 years older than Millie, she got her start around the same age. If you take a look back to Natalie's Leon: The Professional days, you can see some definite similarities with the Stranger Things actress.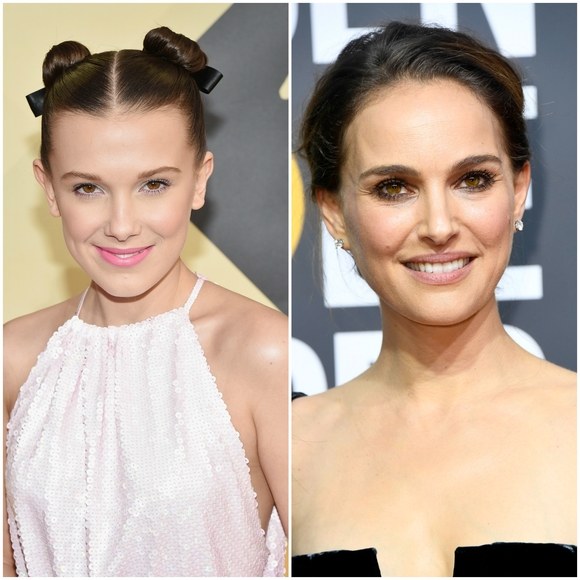 Ed Sheeran And Rupert Grint
Ed Sheeran definitely has a recognizable voice. He has a recognizable mug, too, and not because he's your typical pretty-boy singer. In fact, he's a little bit odd-looking, but he really owns the look. The world-famous ginger definitely has his own look, and he owns it.
Rupert Grint is another world-famous ginger, and while he may not have the face of your typical leading man, he's had a successful career as a supporting actor, and it will be exciting to see where his career goes.
Bella Hadid And Jennifer Lawrence
Bella Hadid's modeling career has taken off so strongly over the past years that even if you don't necessarily know who she is, you'll have heard her name mentioned here or there. And you'll have seen her face, whether you're aware that it's her or not. As a model, she can definitely transform herself, but she can't hide those piercing, haunting eyes.
Jennifer Lawrence probably had some idea that her career was already exploding when she landed the role of Mystique in X-Men: First Class, but could she have known that she'd also soon land the lead in The Hunger Games series and become one of the most successful actresses of her time? Probably not.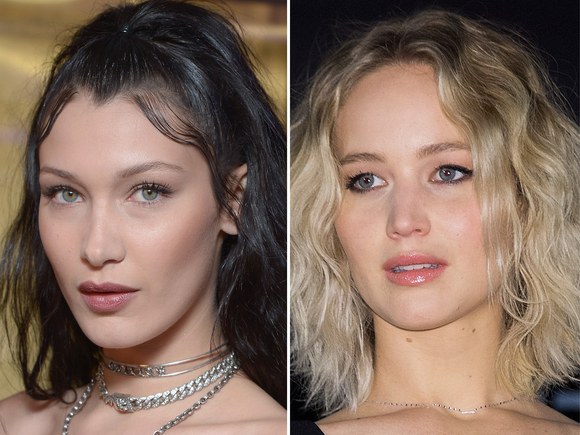 Henry Cavill And Matt Bomer
It's not hard to see why Henry Cavill was picked to play the Man of Steel. That chiseled jaw and those flawless features sure make him look like a superhero.
Matt Bomer is a bit of a superman himself, having had success as an actor, producer, director and singer.
Between the two of them, we're really not sure who's… um… superer? Thick, dark hair? Check. Chiseled jaw? Check. Eyes that might bore into your soul at any moment? Check.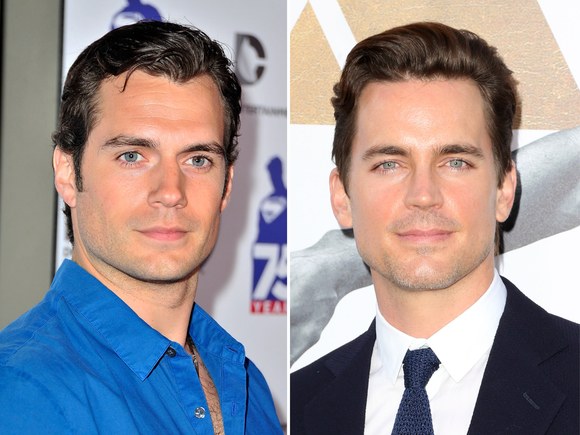 Jeffrey Dean Morgan And Javier Bardem
Jeffrey Deam Morgan has plenty of acting credits to his name, but his portrayal of Negan, the baseball bat wielding maniac leader of the Saviors in AMC's The Walking Dead has more or less made us forget about his other roles. This guy is as rugged and good looking as his is utterly terrifying.
Like Jeffrey Dean Morgan, Javier Bardem's impressive resume gets overshadowed by the chilling cold killer he played in No Country For Old Men. What's the most I've ever lost in a coin toss? At the moment, the contents of my bladder and a full night of sleep.
But despite the fact that both have played remorseless killers (and we can see why!) we assume they're actually big teddy bears.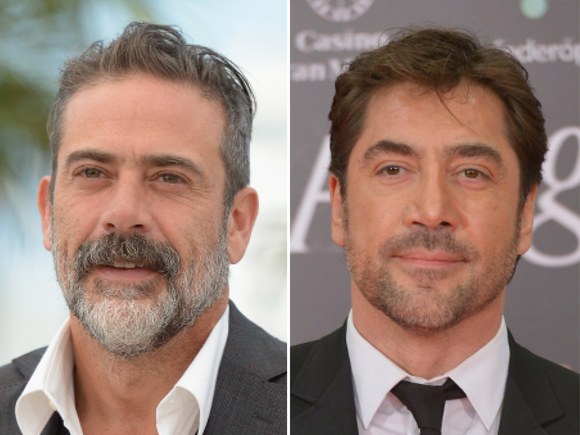 Julie Bowen And Elizabeth Banks
Julie Bowen is better known for her television appearances – she's been on Ed, Boston Legal, Lost, and Modern Family – than her movie roles, though you may remember her from Happy Gilmore and a handful of other notable films.
Elizabeth Banks makes it back onto this list because, apparently, fans think she has more than one doppelganger. Honestly, it's doubtful that any ladies would complain about being compared to Banks.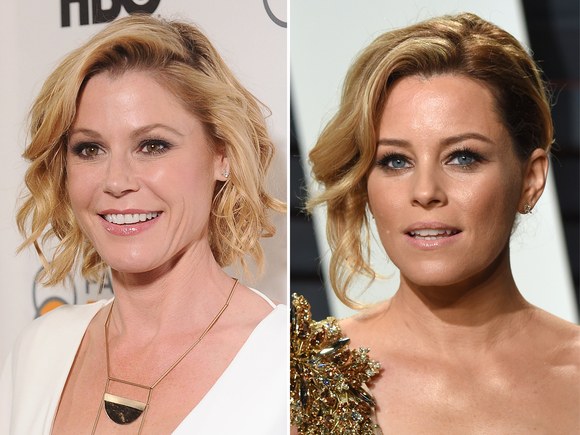 Nina Dobrev and Victoria Justice
Nina Dobrev is perhaps best known for her role as Elena Gilbert in The Vampire Diaries. She has also branched out to film with such movies as The Perks of Being a Wallflower and Let's Be Cops.
Victoria Justice has been appearing on screen since she was 10 years old, though she's as well known for her singing voice as she is for her looks.
Both are brunette bombshells, of course.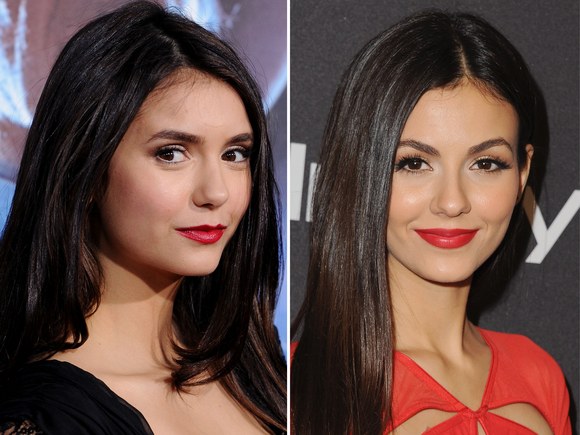 Mila Kunis And Sarah Hyland
From That 70s Show to Bad Moms, with a ton of titles in between, we've all watched Mila Kunis grow up right in front of us.
Sarah Hyland has been appearing in movies since she landed a small role in 1997's Private Parts, but she didn't gain widespread notoriety until twelve years later with the airing of Modern Family.
It's hard to pin down just what it is about these two. They're not identical, by a long shot, but we wouldn't blink if you told us they were related.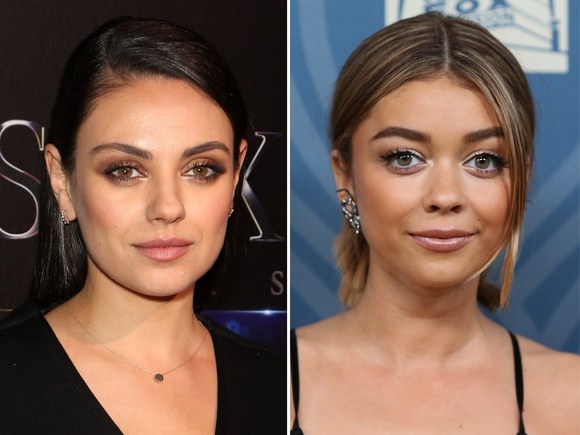 Mick Jagger And Harry Styles
Yeah, we know what you're thinking. We're not talking about this Mick Jagger. I mean we are, but a few years back.
Actually, a lot of years back.
Harry kind of looks like a young Mick Jagger if Mick had gotten his start on Nickelodeon.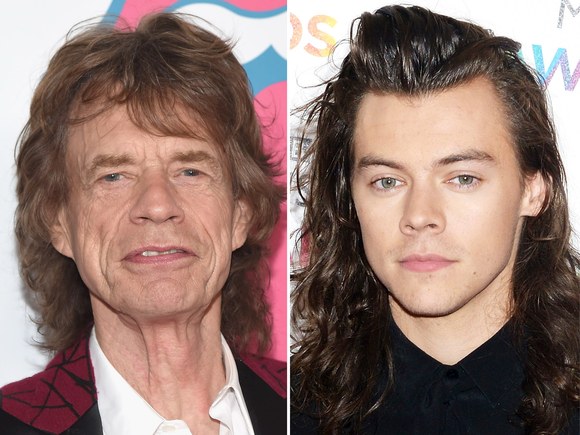 Taylor Swift And Avicii
There aren't too many women on earth who would mind looking more like Taylor Swift.
But Swedish model Avicii (who died tragically last year) bore a more striking resemblance to her than just about anyone.
The resemblance was so strong that Taylor actually joked about having finally found a long lost brother.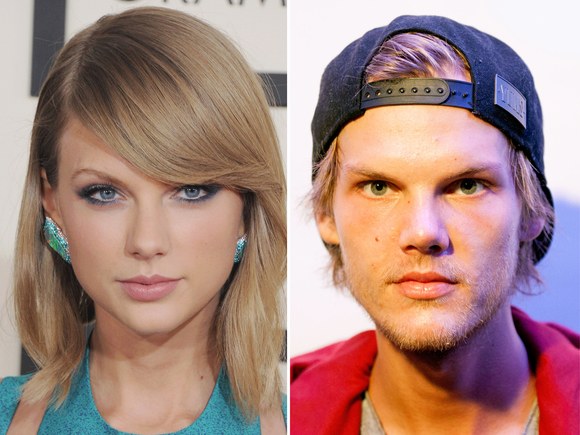 Thandie Newton And Zoe Saldana
Thandie Newton has been around for a while, and she absolutely kills it with every role she takes. With her starring role in Westworld she has finally gained the worldwide acclaim she deserves.
Zoe Saldana simply will not stop. She has starred in hit movie after hit movie, often in heavy makeup. Think Avatar, Guardians of the Galaxy, and the reboot of Star Trek.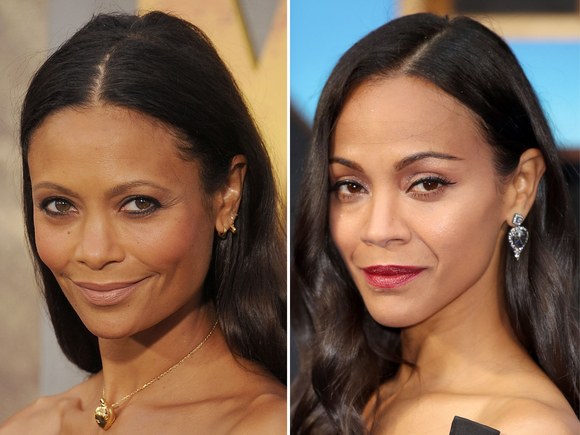 Zach Braff And Dax Shepard
Zach Braff can be a goofball on screen, but he's proven he can be competent in the director's chair, too.
The same can be said for Dax. His on-screen persona can belie the serious talent he has as a writer and director.
Braff shared the photo himself, so the resemblance obviously isn't lost on these two.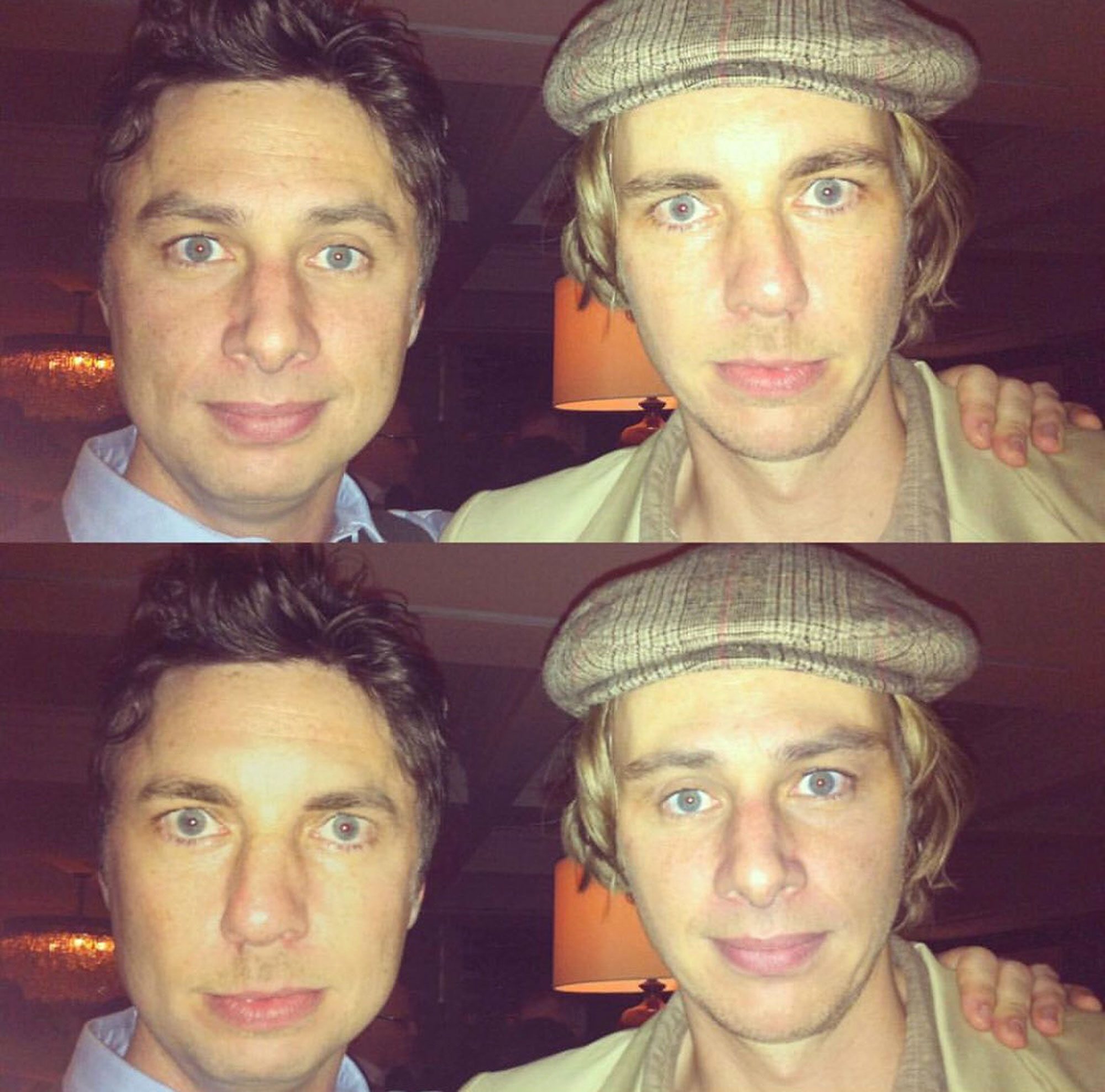 Gus Kenworthy And Richard Madden
If you don't follow competitive skiing, Gus Kenworthy might be your reason to start.
Likewise, if you don't follow Westerosi politics, Richard Madden may be your reason to start.
We think Gus gets excited when Richard tells him Winter is Coming.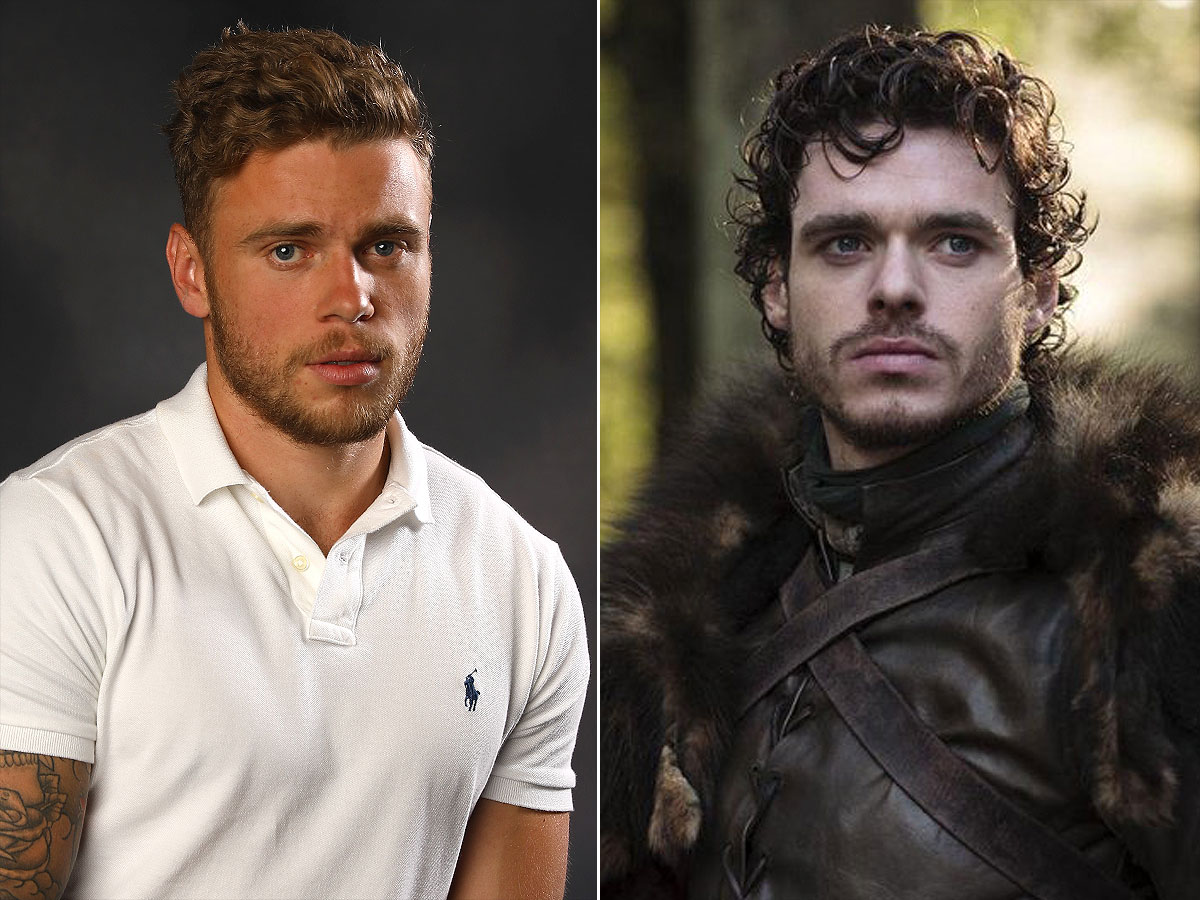 Tiffani Amber Thiessen And Alexandra Daddario
It doesn't matter what else she does with her life, Tiffani Amber Thiessen will always be Kelly from Saved By The Bell.
Alexandra Daddario's profile seems a little broader, but only because she didn't play a teen heartthrob during our childhood.
Ed Sheeran And Prince Harry
Hey, Ed's back!
Prince Harry has recently relinquished his title as one of the most eligible royal bachelors.
Maybe gingers always get lumped together, but it's hard not to see the similarities.
Natasha Bure And Brie Larson
Natasha Bure is an up-and-coming musician and the daughter of Candace Cameron, who played DJ on Full House.
Brie Larson has risen to fame in recent years with roles in Scott Pilgrim vs. the World and 21 Jump Street, among others.
Those cheeks don't lie. Oh, wait, yes they do.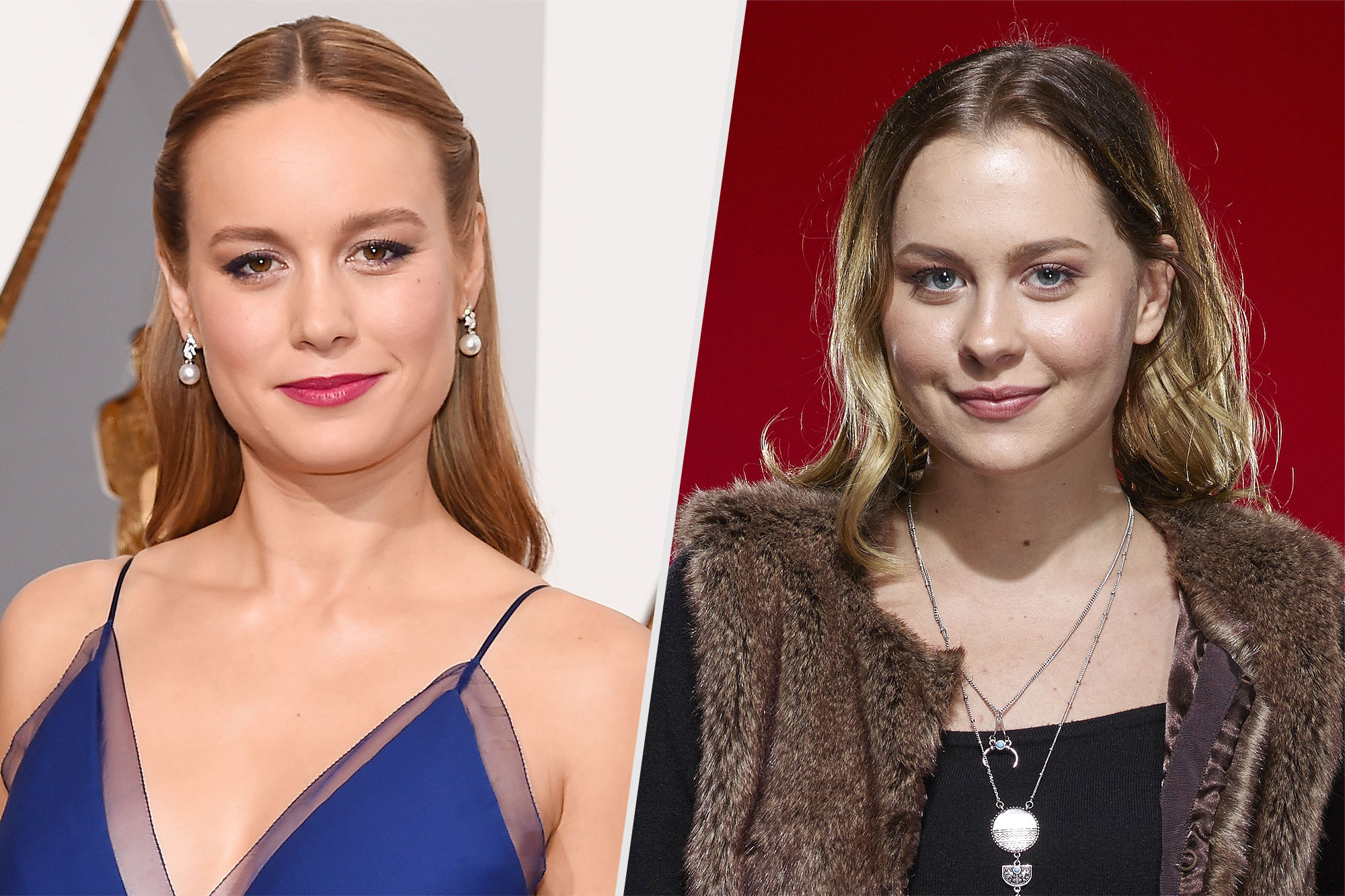 Jason Sudeikis And Ed Helms
Jason Sudekis has been seen a bit on screen, but you're probably more familiar with the work he's done as a writer for shows like Saturday Night Live.
Ed Helms is all over the place, and with the way he steals every scene he's in, you have to either love him or hate him.
Sudeikis has said he doesn't mind getting mistaken for a "really nice, funny, smart guy."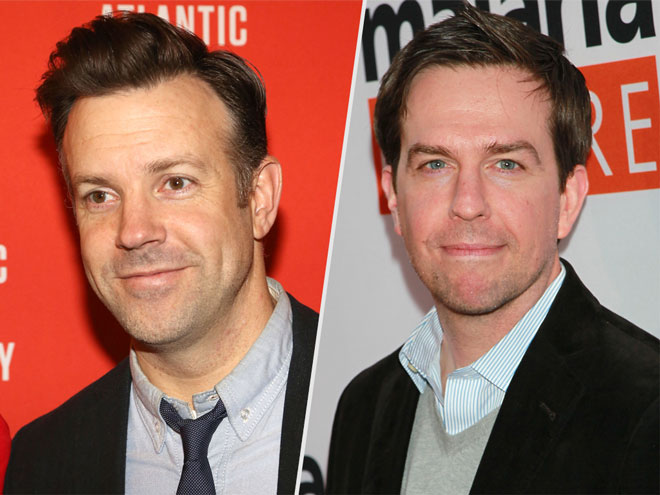 Ashley Graham And Eva Mendes
Ashley Graham is a world-renowned model and advocate for plus-sized women's fashion.
Eva is a model as well, though you probably know her from her acting career.
One Sports Illustrated cover model and one actress. Two flawless beauties.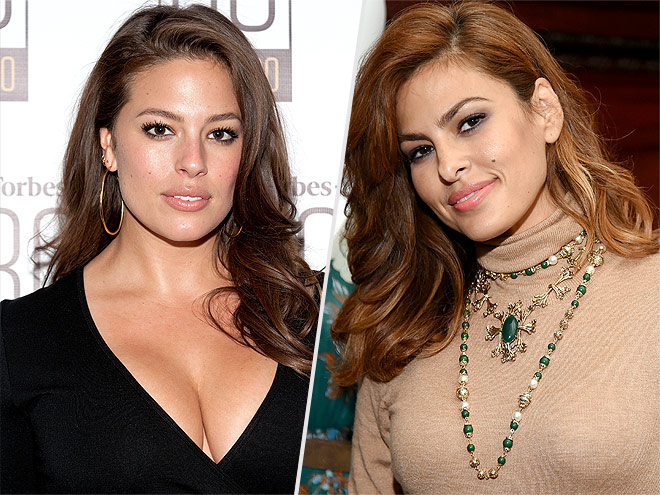 Matthew Morrison And Paul Ryan
Although he's done a tone of work on and off Broadway, Matthew Morrison is best known for playing Will Schuester on Glee.
Paul Ryan has served as Speaker of the House since 2015.
But which has the better voice?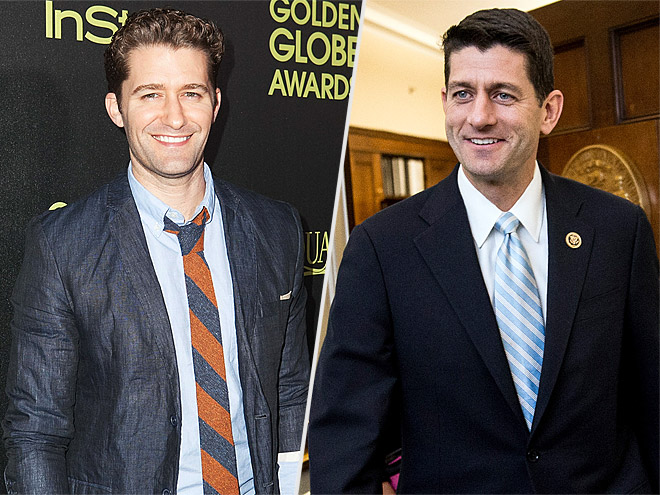 Jared Haibon And Ashton Kutcher
Kutcher's wife Mila Kunis (who has her own doppelganger) made the two get a picture together because of the resemblance.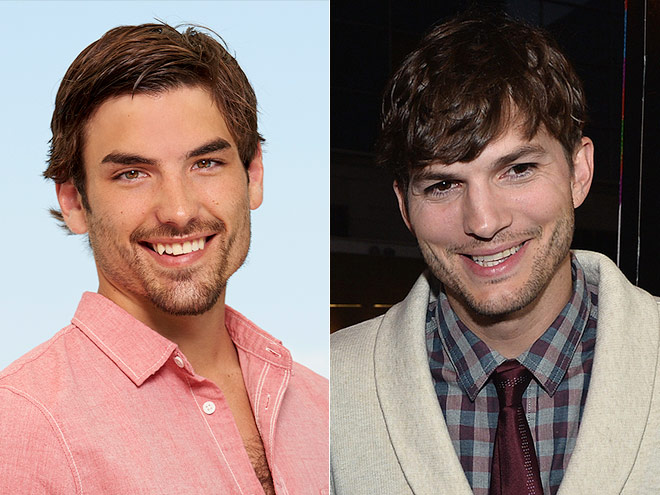 Alicia Silverstone And Maggie Lawson
Alicia Silverstone and Maggie Lawson both started acting at a very young age. They're both animal rights activists. And it turns out that, in addition to looking like each other, they're actually friends in real life!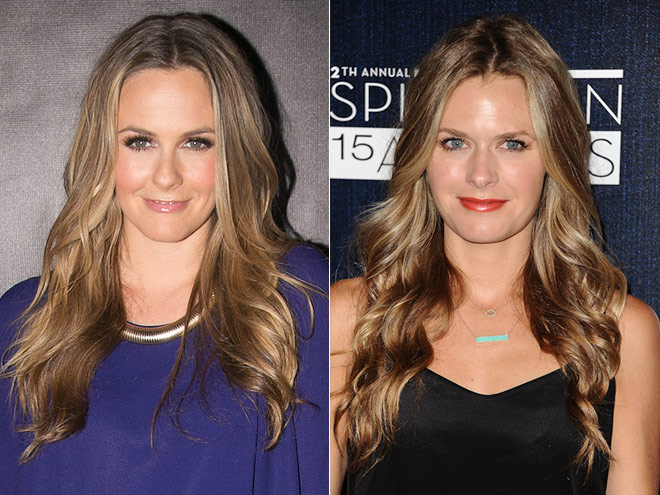 Ana Gasteyer And Kathryn Hahn
Ana Gasteyer is best known for her six-year run on Saturday Night Live, though she has continued landing comedic roles since leaving the show in 2002. Kathryn Hahn has proven that, not only does she look like Gasteyer, she has the comedian's on-screen wit as well.
Both women are smart (they attended the same university) and terribly funny.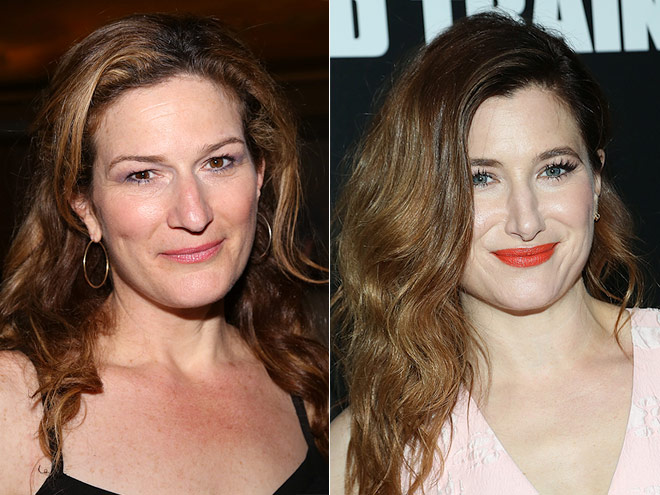 Melissa Benoist And Blake Lively
Both Melissa Benoist and Blake Lively have landed a number of big acting roles before being cast in their respective super hero movies – Melissa as Supergirl and Blake as Carol Ferris in Green Lantern. They're both super in our book.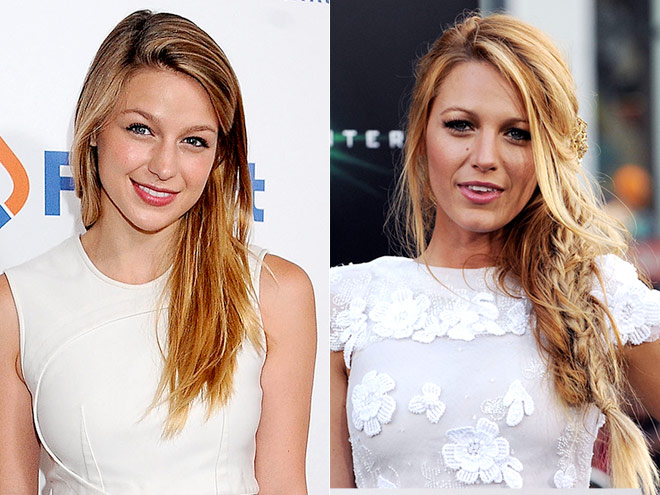 Amanda Steele And Ashley Benson
Amanda Steele actually became famous as a YouTuber. Ashey Benson rose to fame the old fashioned way (she's best known as Hanna Marin in Pretty Little Liars). Once Steele went blonde, the similarities were striking.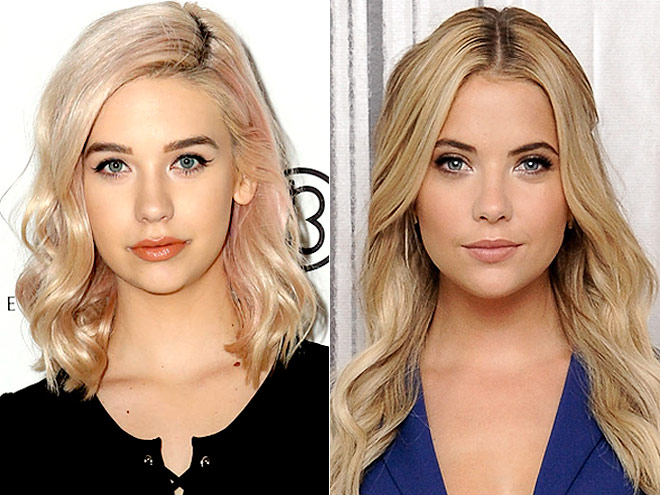 Thanks for reading!