I'm not sure if you've heard, but there's another Royal Wedding happening in Britain pretty darn soon. The joining of Britain's Prince Harry and America's Meghan Markle in holy matrimony will soon be upon us, but it's certainly not been a easy road to get to this point. Last week we reported that what should be a joyful occasion has been steeped in controversy, and this week, sadly is not going to be any different.
This week it was revealed that Meghan Markle's half-brother Thomas Jnr. has reached out to the Royal Family, namely Prince Harry himself, in order to tell him that marrying Meghan would be a huge mistake and that it's still not too late to cancel their big day.
Full details below:
In the handwritten letter addressed to Prince Harry, Thomas Markle Jnr. (Meghan Markle's estranged half-brother) advised his "soon-to-be brother in law" (not if he can help it, obviously) to completley cancel the wedding and to get rid of Meghan for good.
Not only that, but also in the letter, the 51-year-old labelled his half-sister a 'jaded, shallow, conceited woman' who 'will make a joke of you and the royal family heritage'… WOW. Tell us how you truly feel why don't you Thomas? There's clearly no holding back going on in this family.
According to In Touch Weekly, Thomas Jnr exact words were:
As more time passes to your royal wedding, it became very clear that this is the biggest mistake in royal wedding history.

Meghan Markle is obviously not the right woman for you. I'm confused why you don't see the real Meghan that the whole world now sees.

Meghan's attempt to act the part of a princess like a below C average Hollywood actress is getting old.
Thomas Markle Jnr, who hails from Oregon, US, went on to claim that Meghan's her dreams of being an actress put her father into deep deep debt (A common struggle for any parent, right?). He mentions that their loving father supported her financially in order to allow Meghan to pursue her acting ambitions.
he then goes on to follow this with:
What kind of person starts out by using her own father until he's bankrupt, then forgets about him in Mexico leaving him broke, over mostly all her debts.

And when it's time to pay him back she forgets her own father like she never knew him.

It's very apparent that her tiny bit of Hollywood fame has gone to her head
Funnily enough this isn't the first time Thomas Jnr has hit out at his actress half-sister, especially since the couple first announced their engagement. Originally he claimed that Meghan has abandoned her family, as in literally turned her back on them all (Yikes!)
During an interview with the Mirror, Thomas Jnr claimed that Meghan had 'forgotten her roots' which has left the Markle family in tatters. He also goes on to (kind of) praise her talents of being a skilled actress by commenting that the image she portrays as 'a humanitarian' and 'a people person' is all smoke and mirrors and that she seems to be 'giving the greatest ­performance of her life'… nothing like a good old fashioned bit of family support huh?
At the time he said:
I'm not bitter, just baffled. It's hurtful given how close we once were.

I'm confused and a little distraught because here is a person knowing the position she's in and knowing the scrutiny she's under and yet she has forgotten her flesh and blood.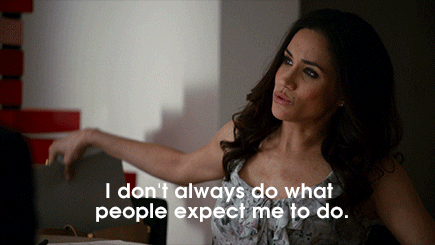 In his letter to Harry he adds:
She doesn't invite her own family and instead invites complete strangers to the wedding. Who does that?

You and the royal family should put an end to this fake fairytale wedding before it's too late.

Also you would think that a royal wedding would bring a torn family closer together, but I guess we are all distant family to Meg.
And Thomas Jnr isn't the only family member to have a pop at Meghan since her and Harry announced their engagement! Her half-sister Samantha took to Twitter hoping to encourage Meghan (who is the youngest out of the two) to invite some members of her own family, while also placing a lot of the blame for all this drama on her soon-to-be husband Prince Harry, claiming that he's the reason for the families now strained relationship (Well I don't know about you, but it seems to me that there was a whole lot of issues already there before poor Prince Harry got involved)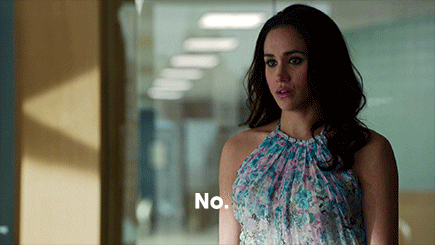 What I'm taking from this is, no matter who you are or who you are marrying, be it prince or pauper, you still can't escape a bit of family-related wedding day drama! What are your thoughts on all of this Acidheads? Do you feel that Harry should take heed of Thomans Markle Jnr's warning? Do you agree with Meghan's decision to not invite any of her family to her big day? Or do you think this is just the classic antics of a jealous family? Let me know in the comments and don't forget to share this post with your friends and family to keep them in the loop! AA x