As tempting as they are, please try to resist following these "top tips"…
It's always nice to save money here and there and it can be fun to bring old items back to life with a touch of customizing. However, these "top tips" found in lifestyle magazines are taking matters a bit too far. 
We get that people don't like throwing things away, but c'mon guys- sometimes you have to just admit defeat and realize that placemats covered in plastic milk lids just are NOT a good look…
1.  "A funky, tie-dyed bra you'll be proud to wear!"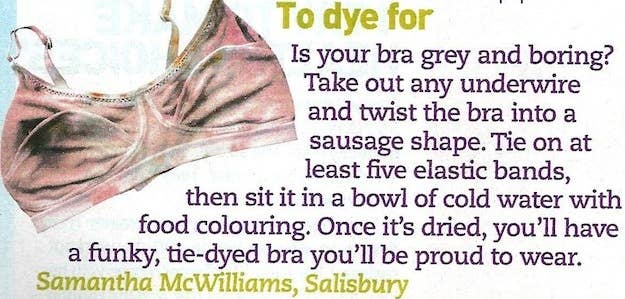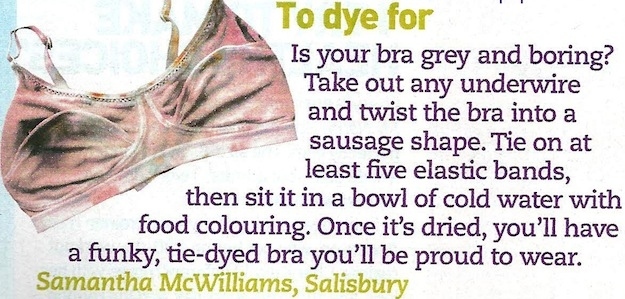 2. Fun AND practical!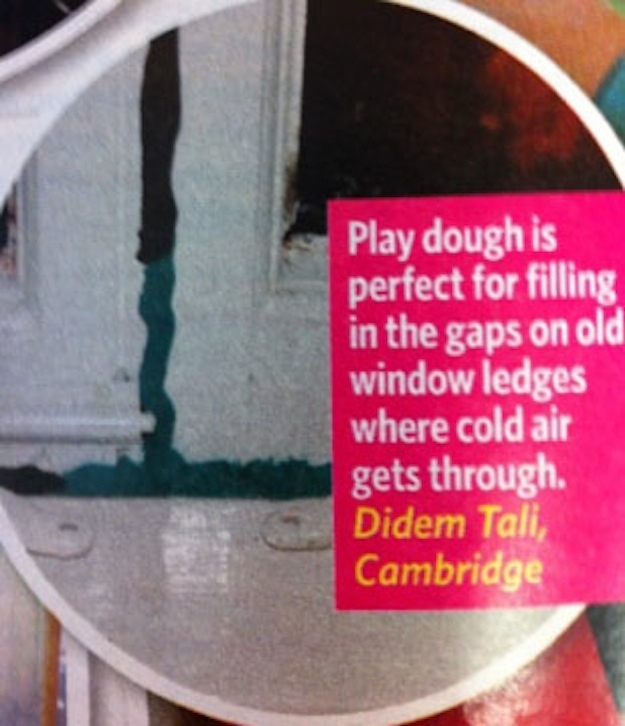 3. Why has this even made it into their top tips?! 


4. We can't see these getting many saves on Pinterest tbh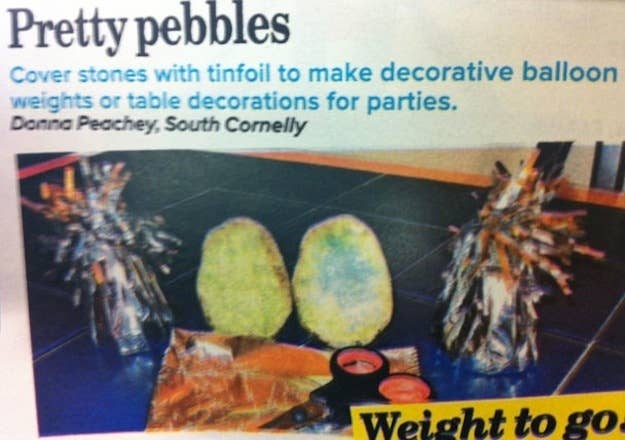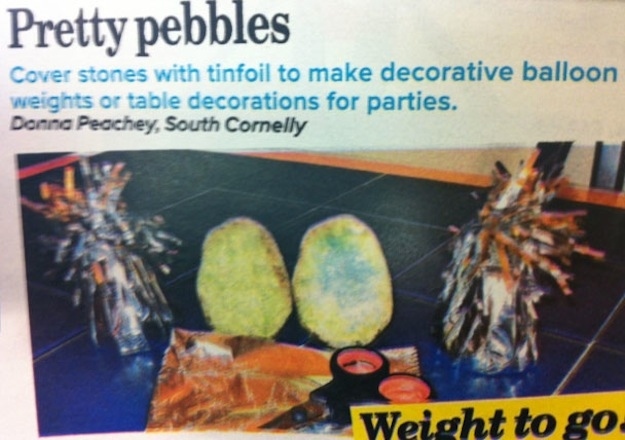 5.  Mmm, eggs with a hint of deodrant- what a treat…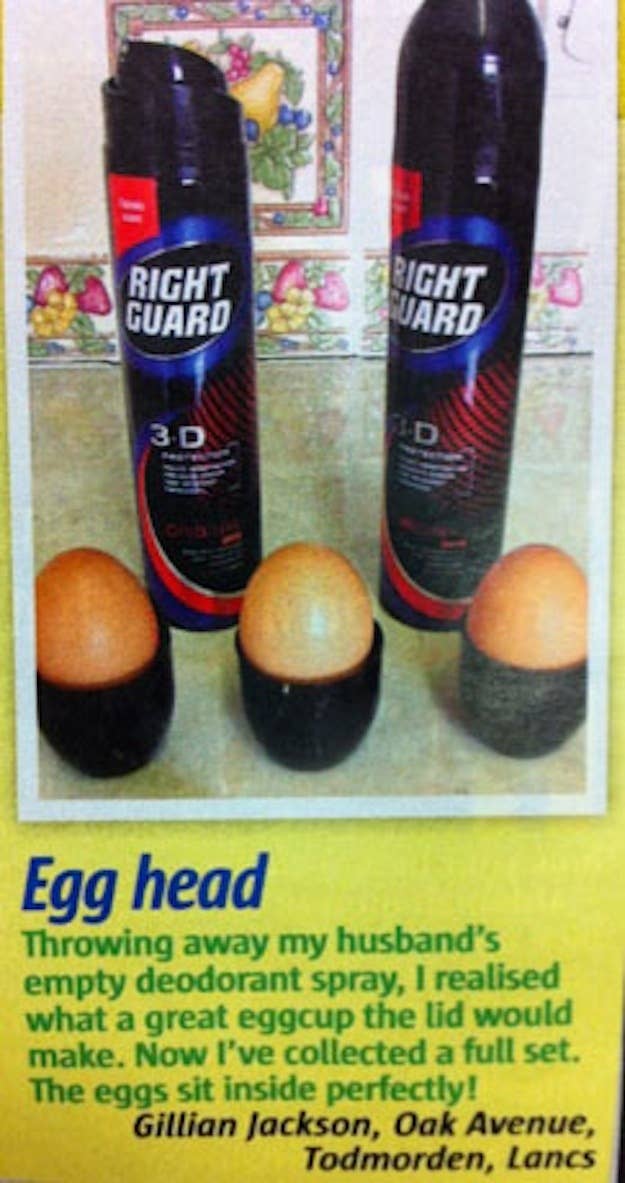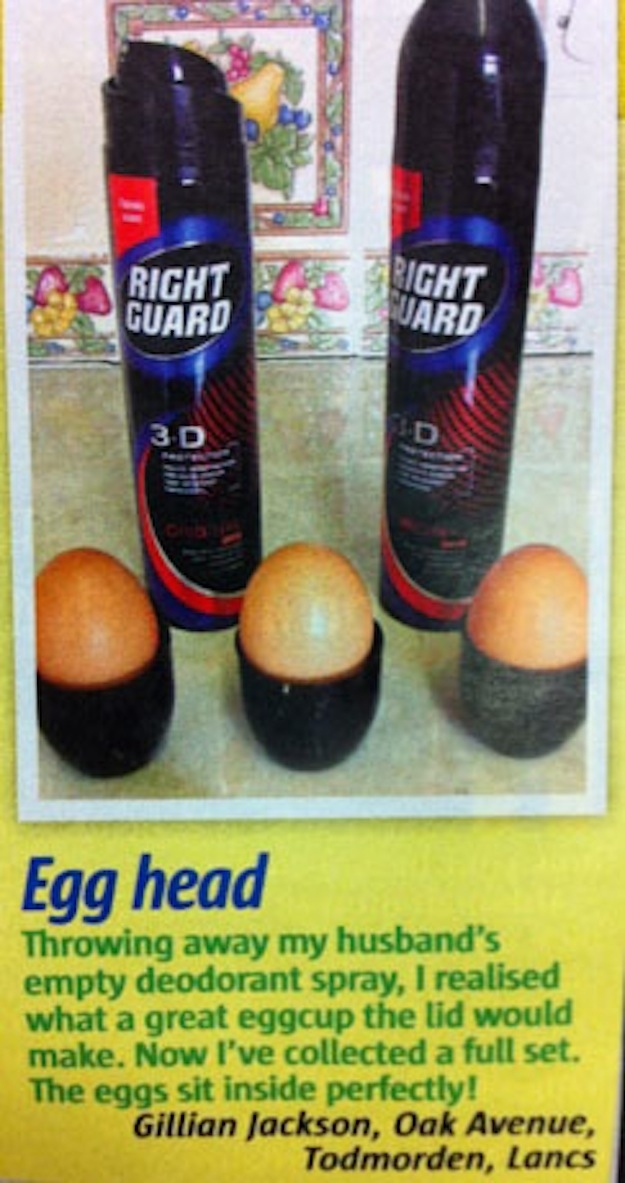 6. These lovely 'earrings'…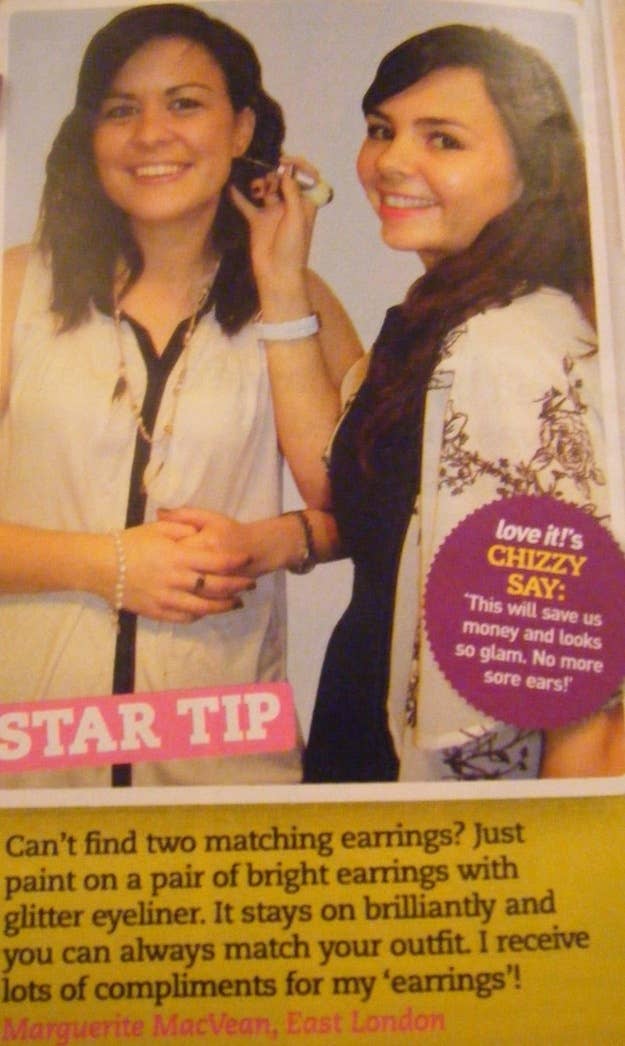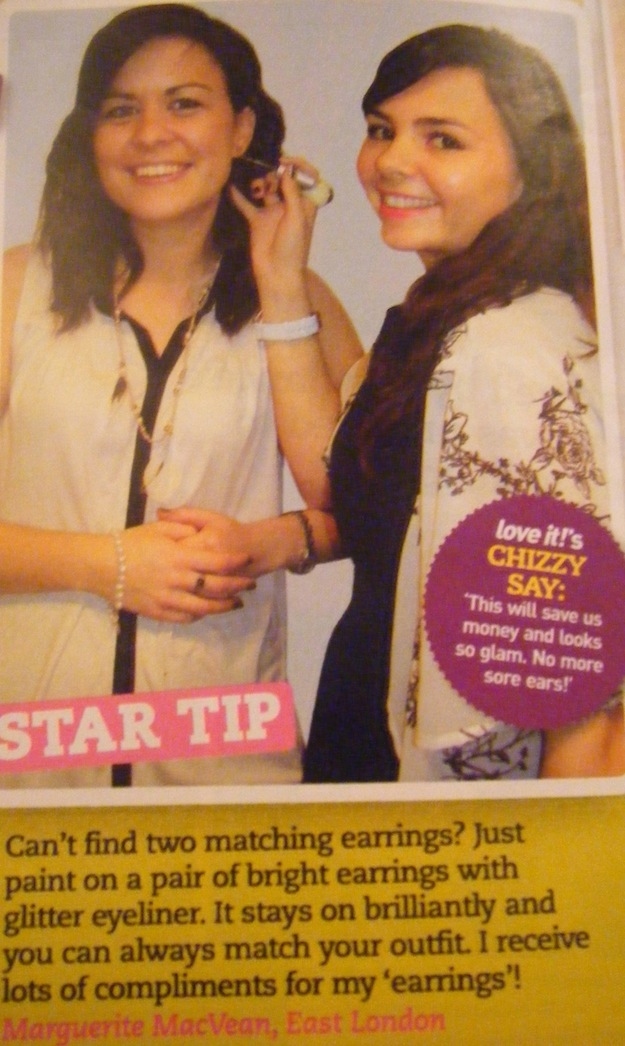 7. Extend your jeans with actual rubber bands…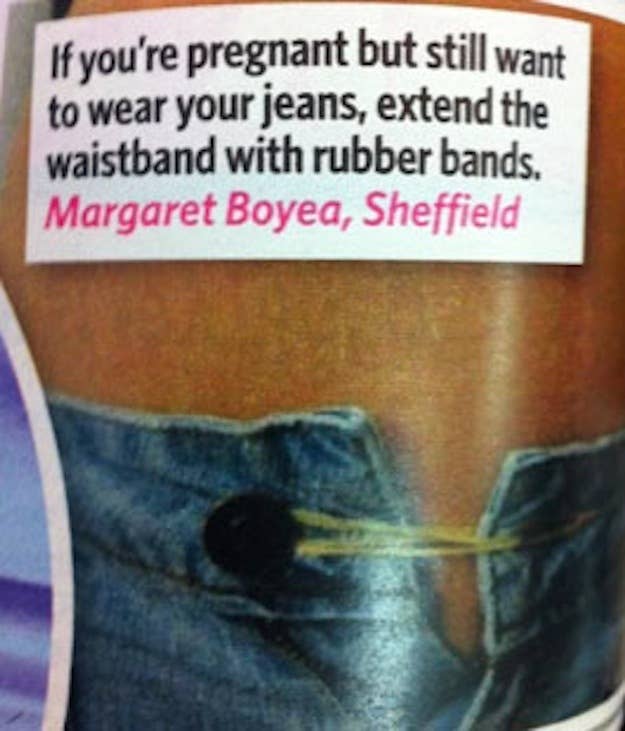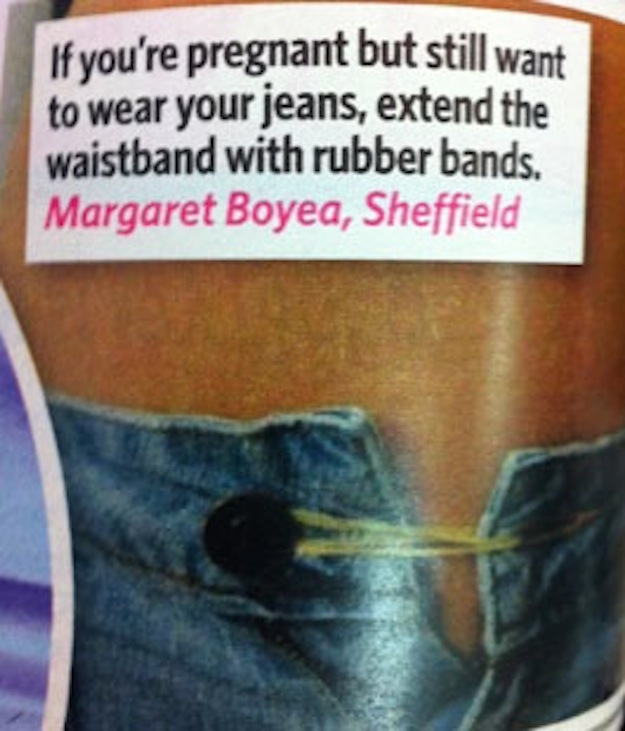 8. Yeah, that's not creepy looking at all…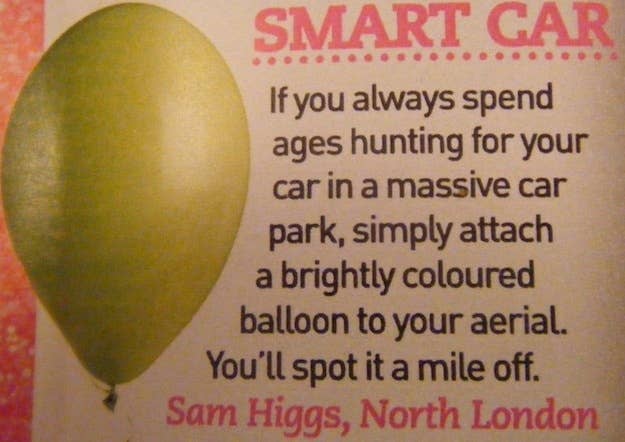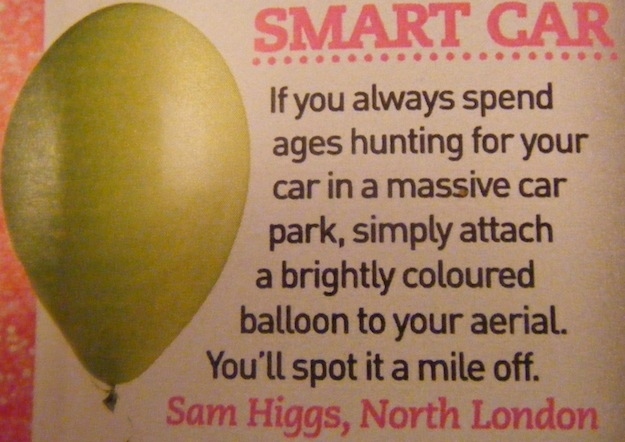 9. Wow, somebody should really invent something to keep our hands warm so we don't have to use teabags…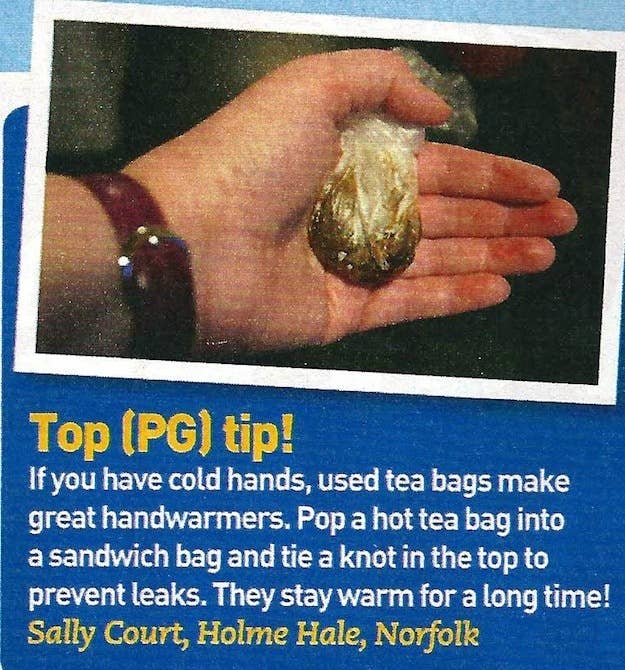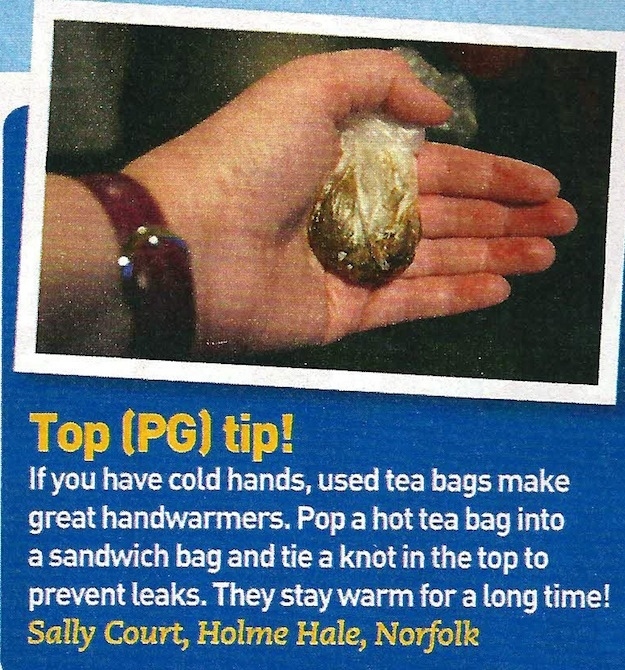 10. Okay- it may not look as pretty, but we bet the breeze you get off this is BLISS…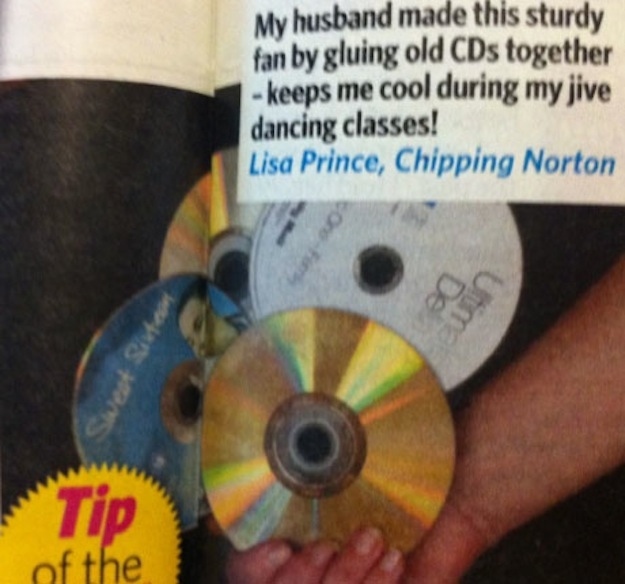 11. Oh…well that's news to us…


"I miss you" means "I'm obsessed with you", so be careful who you say it to. Thanks for the completely irrational advice Seventeen mag!
12. Want to find love? Put every man you meet straight in the friend zone!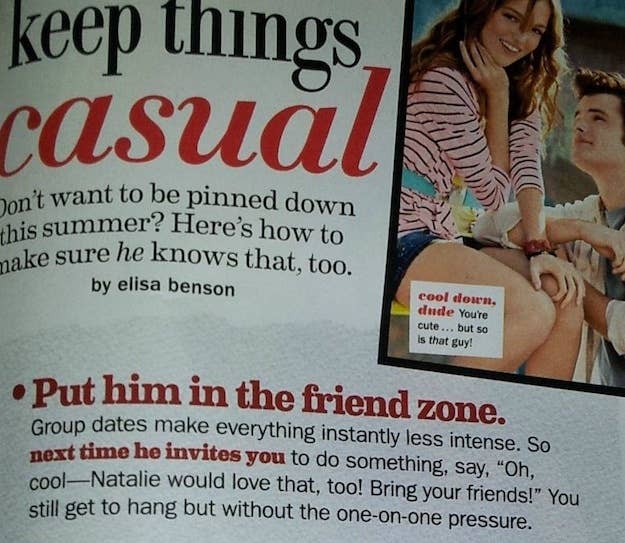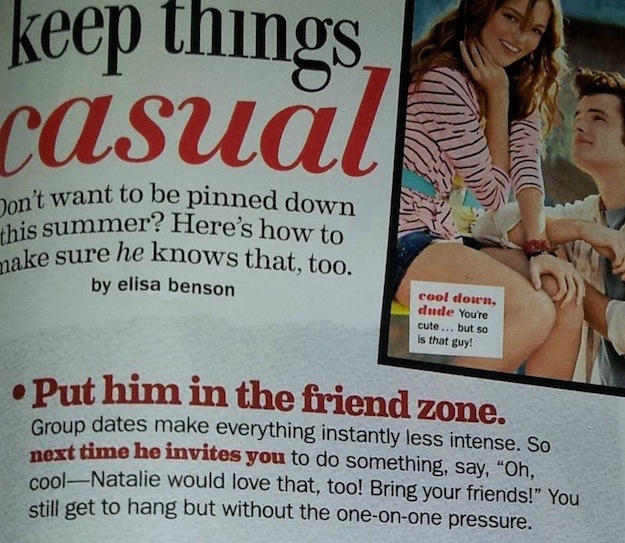 13. If you want to look like you're having a mid-life crisis, stick this up in your kitchen…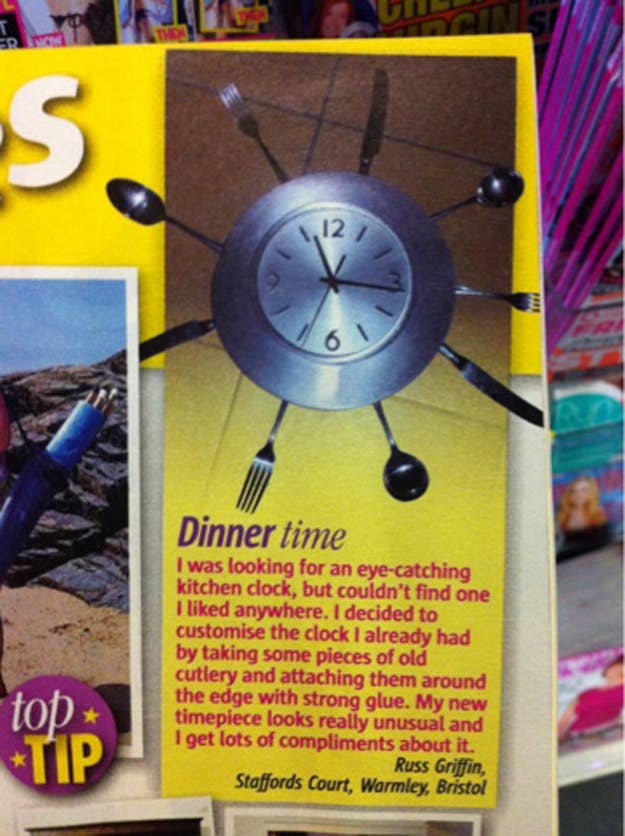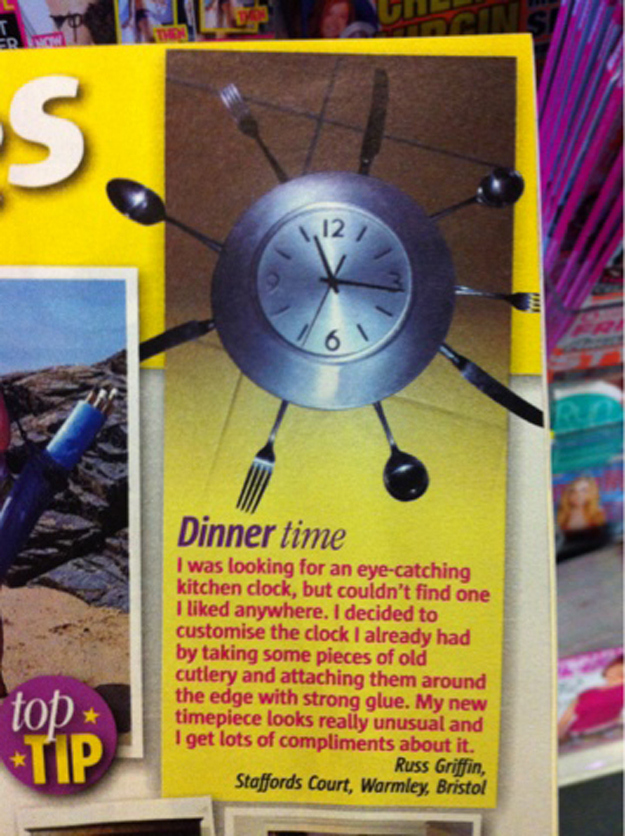 14. Sometimes less really is more…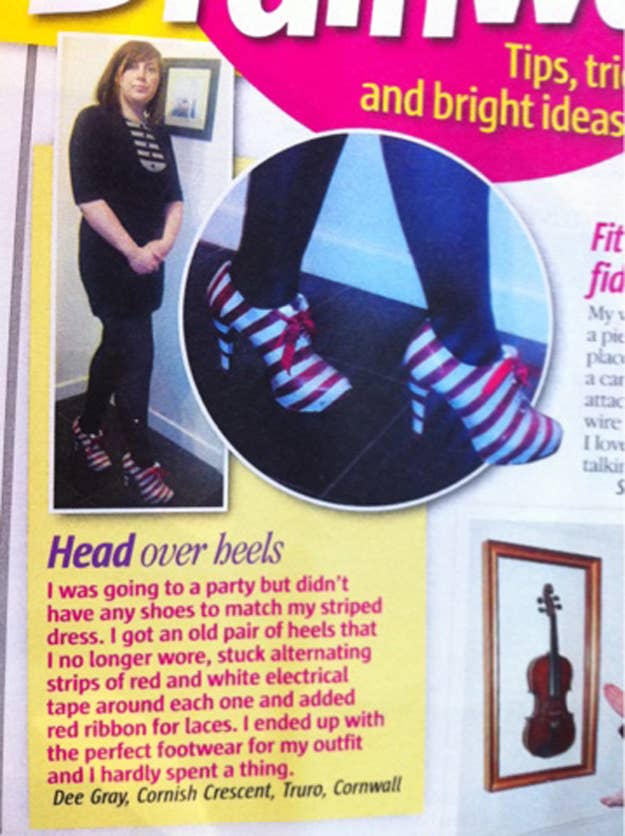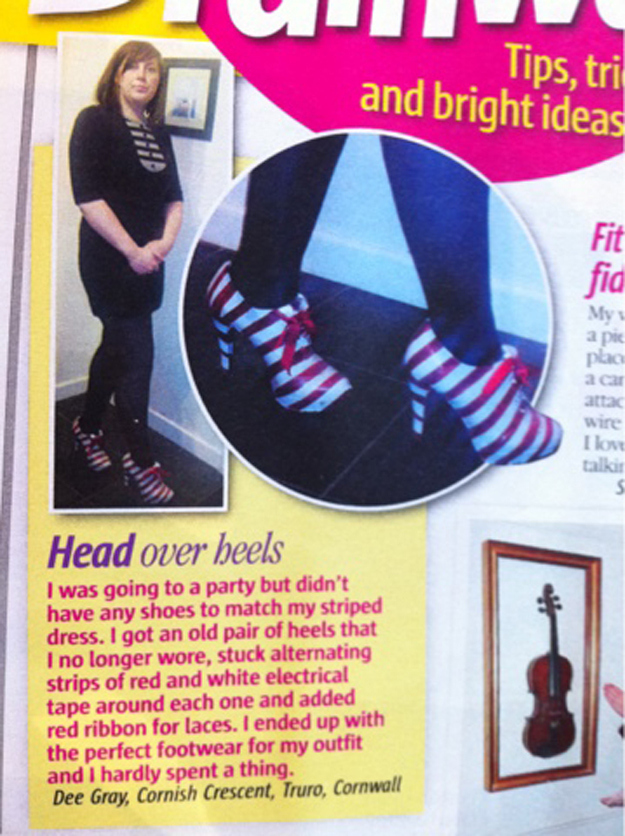 15. From afar, this probably wouldn't look too bad…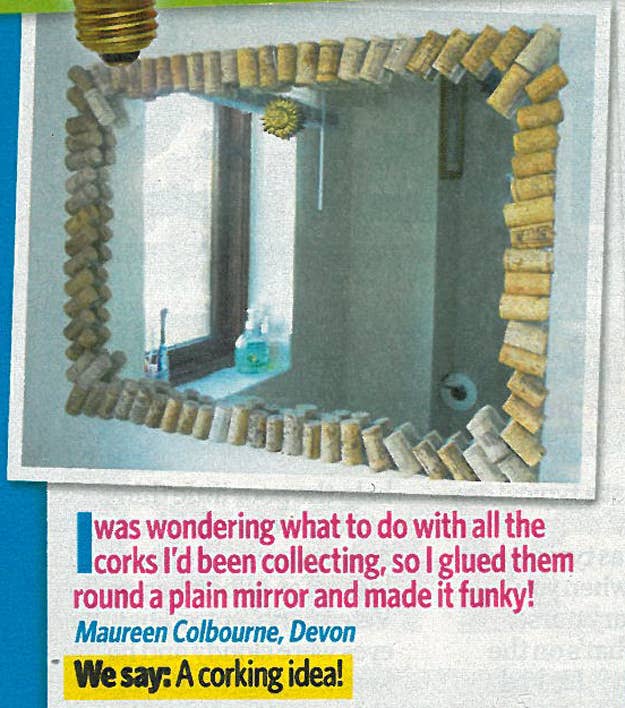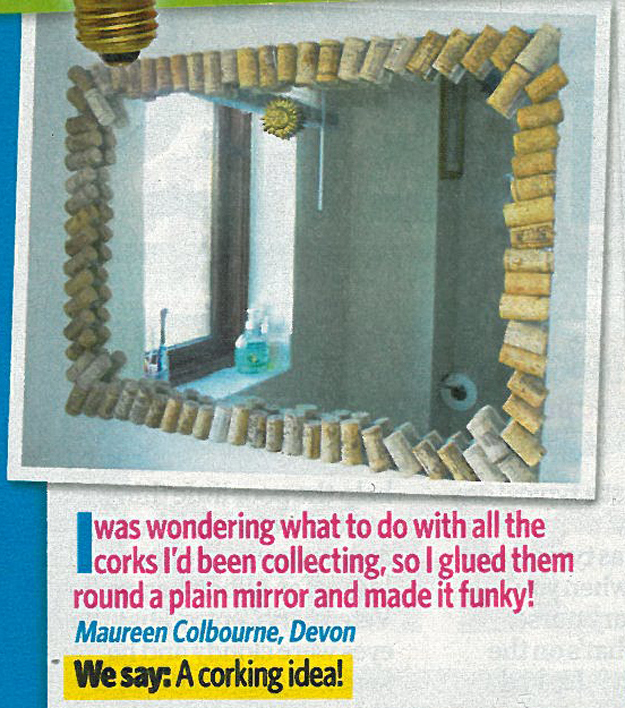 16. Is this Monica Geller's house?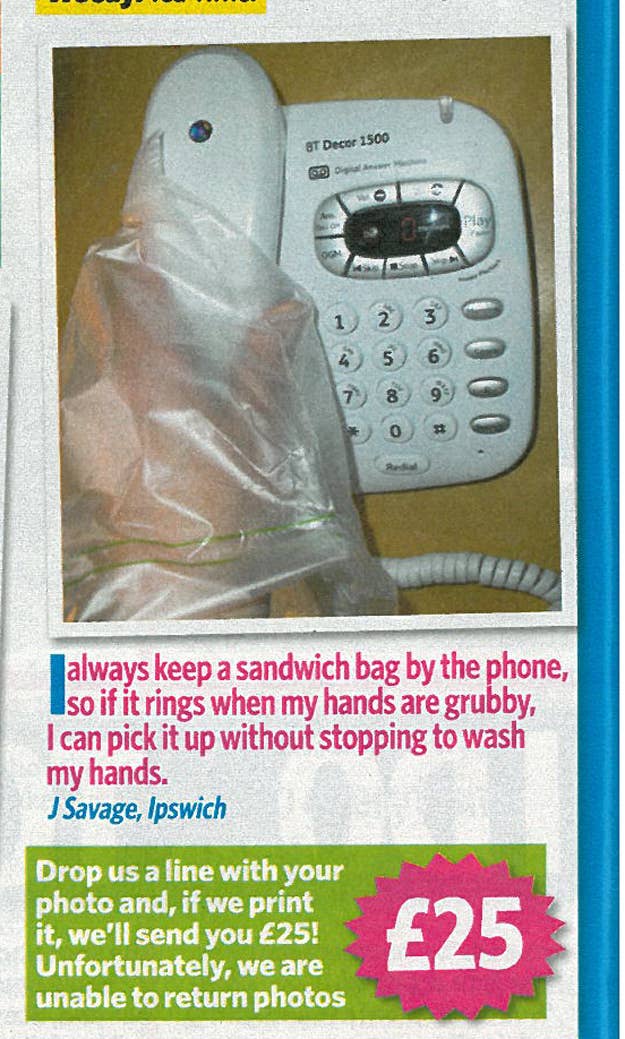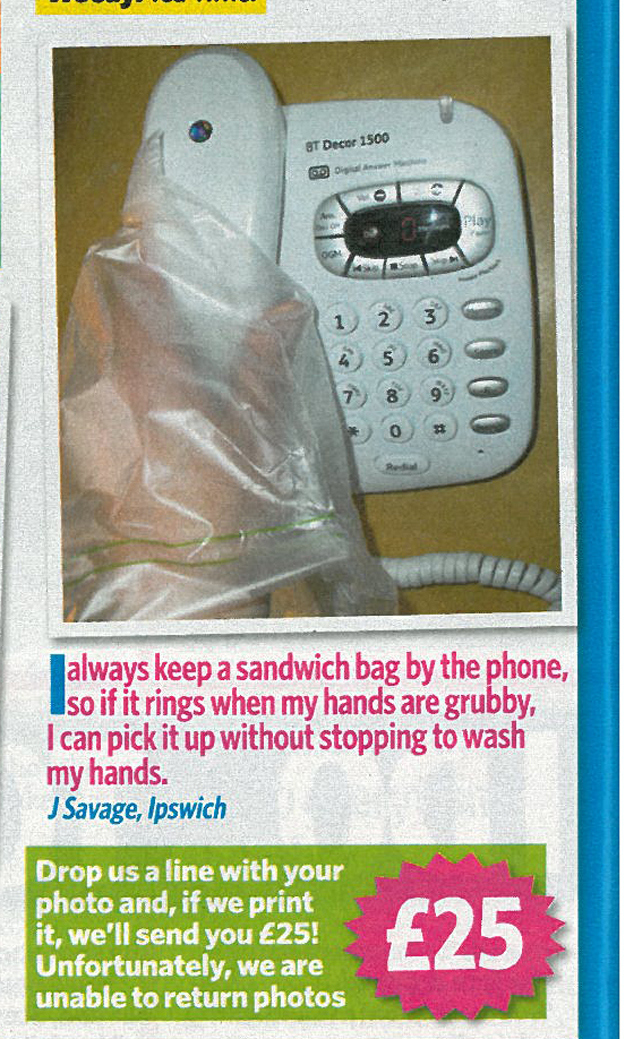 17.  "Unique" indeed…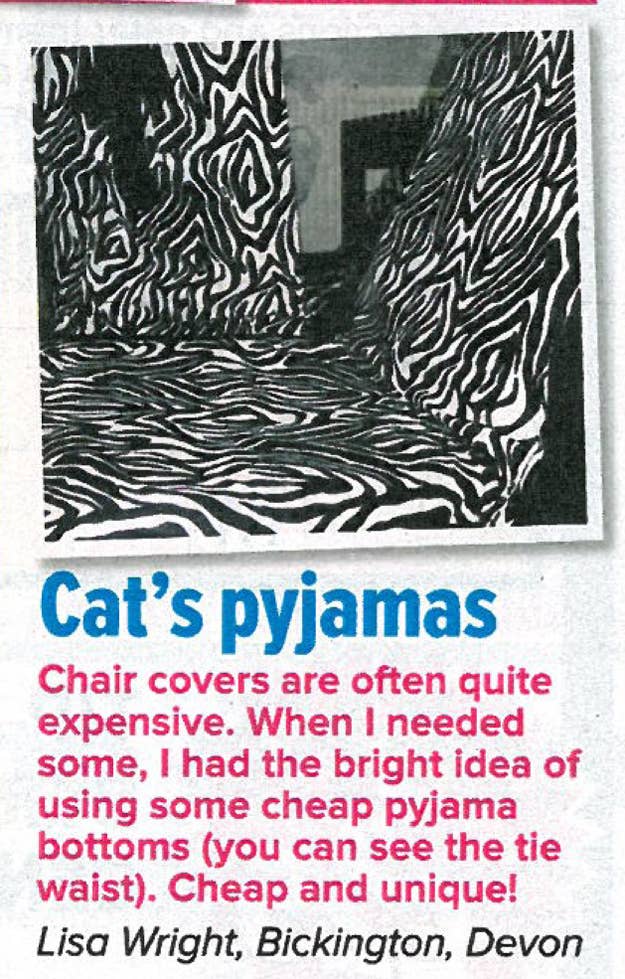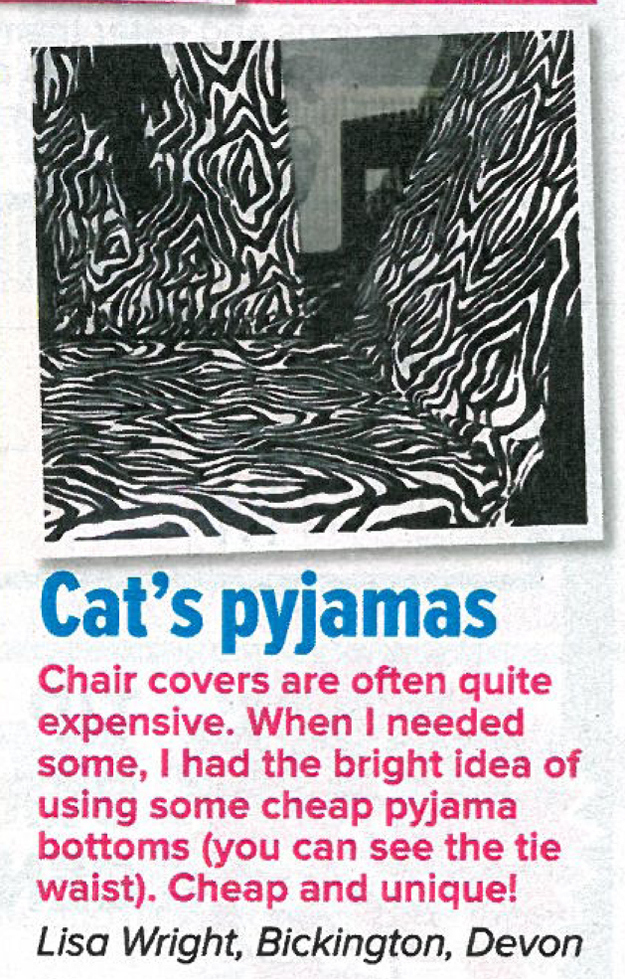 18. These "jazzed up" placemats…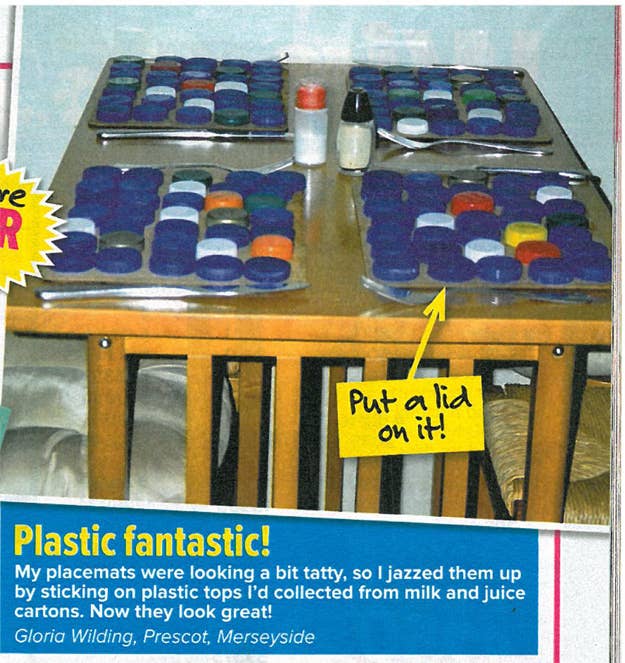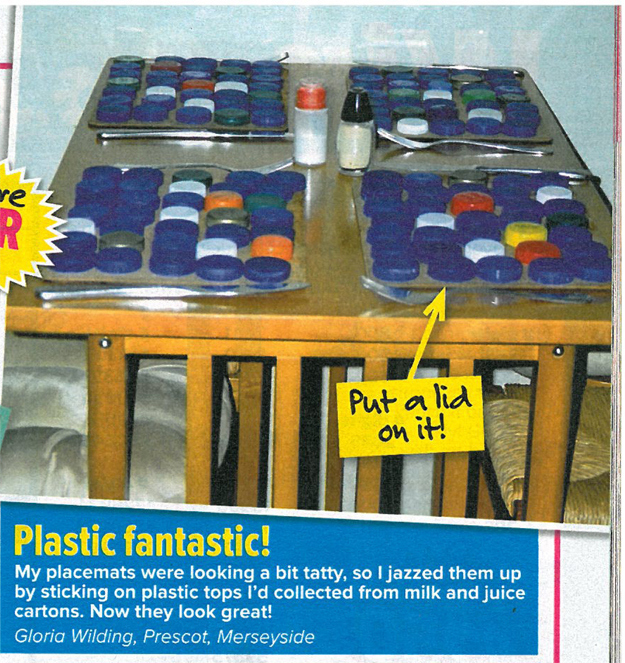 19. Is there anything more heartbreaking than forgetting you made a cup of tea and then coming back to it to find it STONE COLD?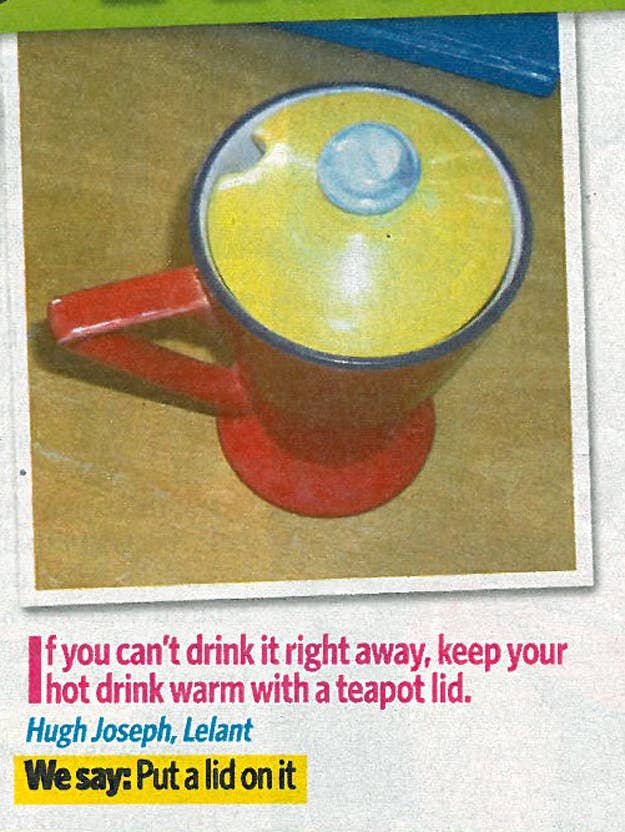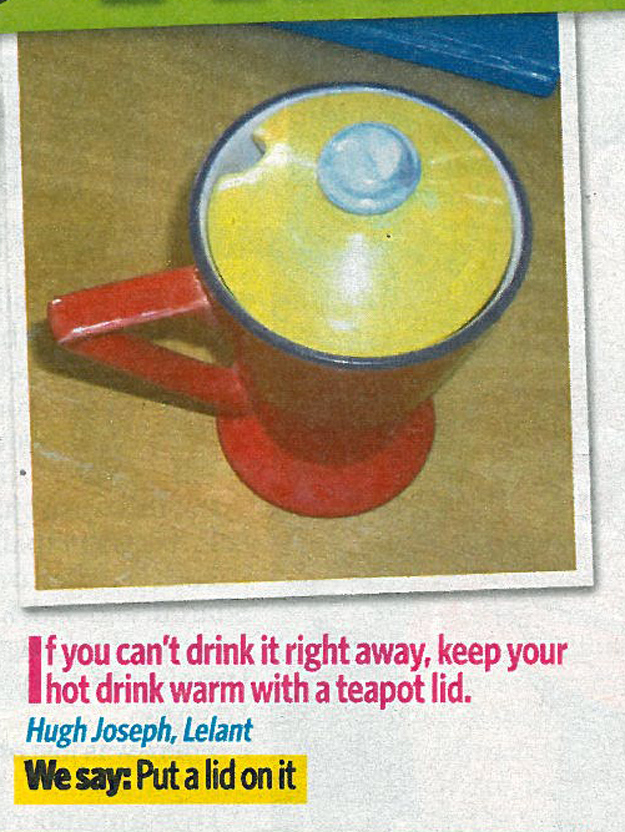 20. "I started saving melon seeds."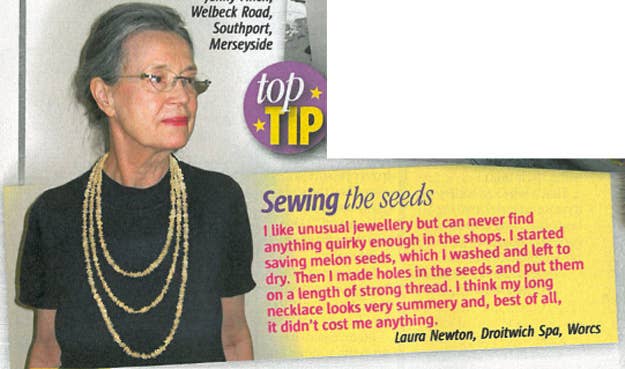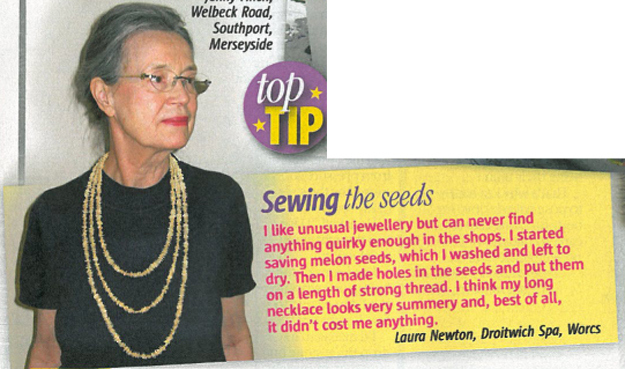 21. This looks like far more hassle than it's worth…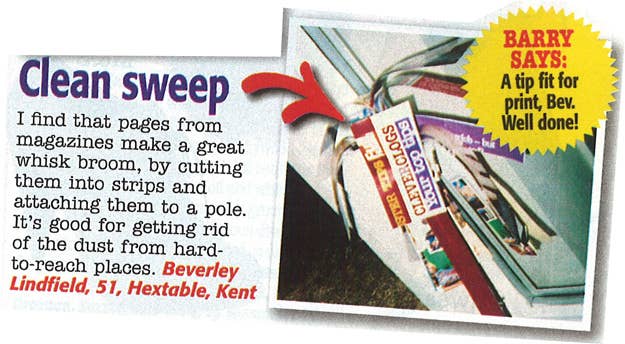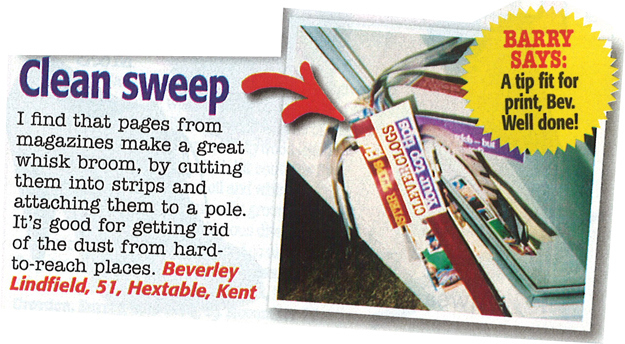 22. Nothing says "I love you" like a homemade commode.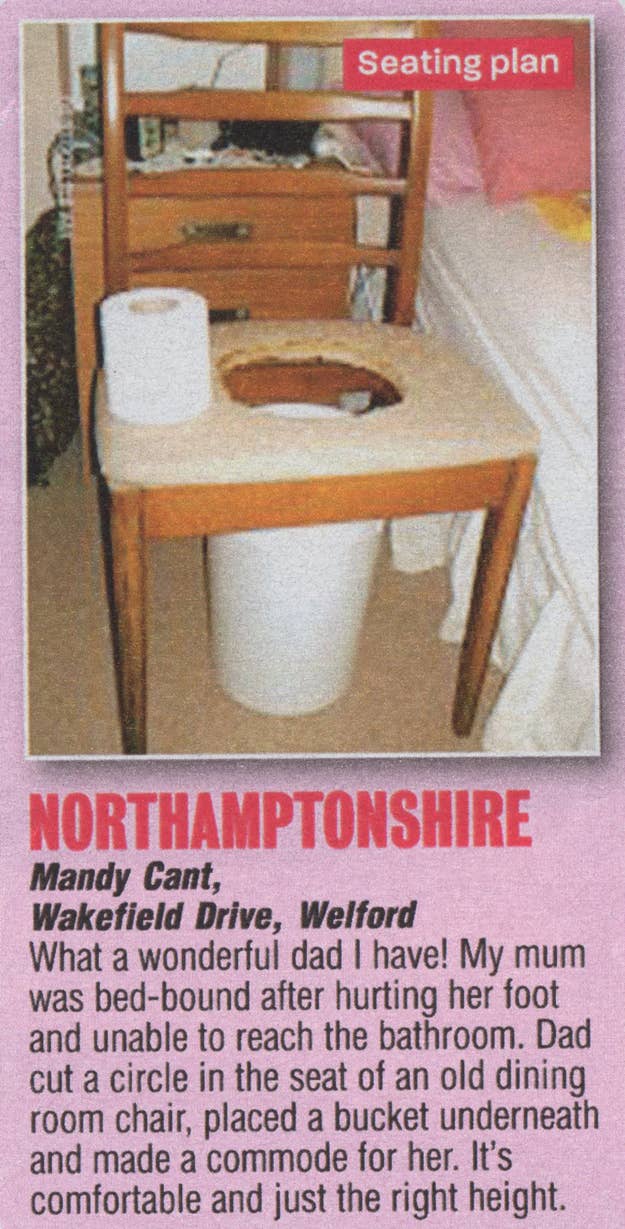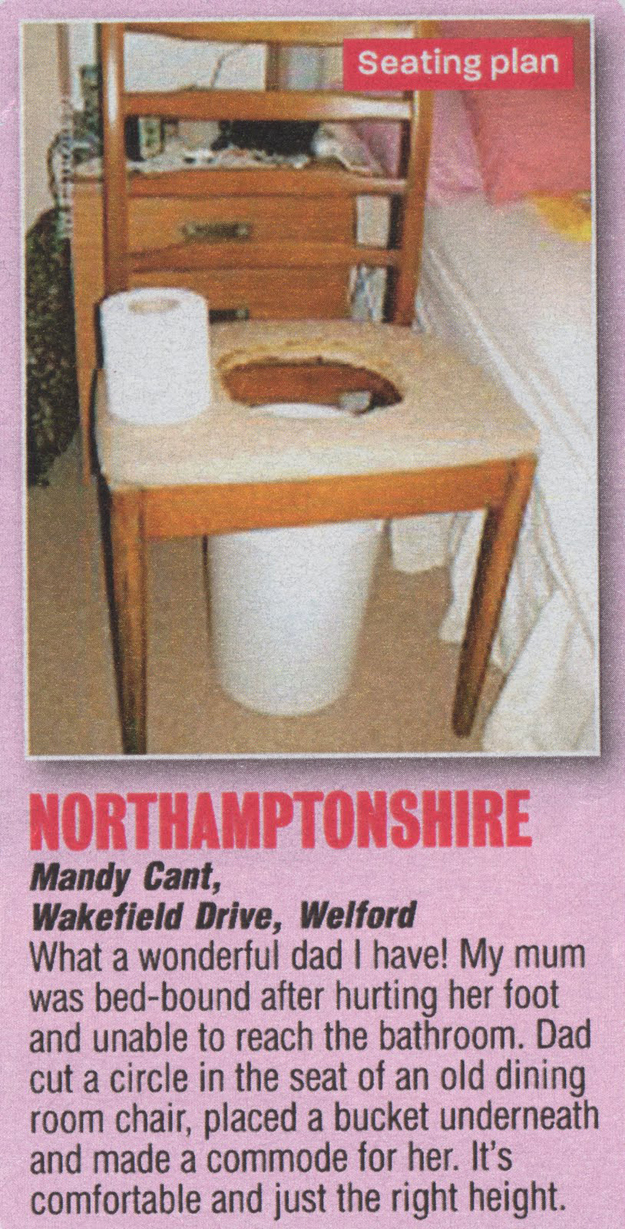 23. Very clever…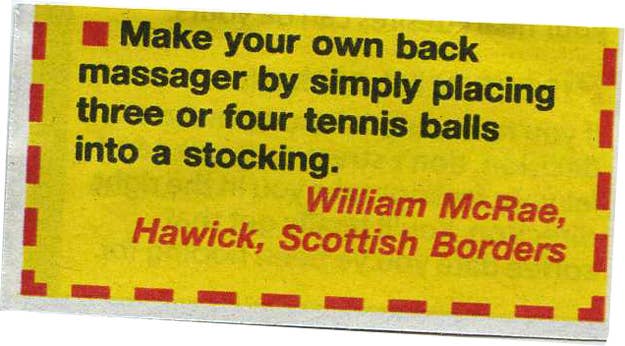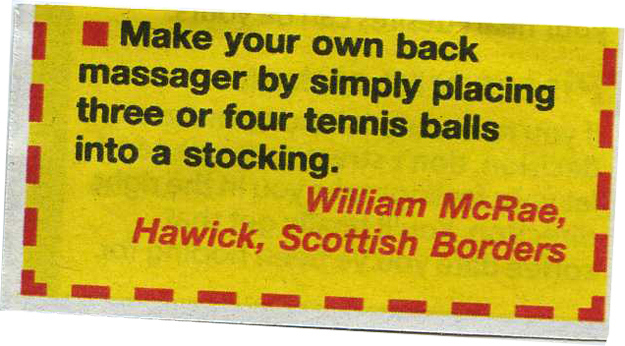 24. One man's garbage is another man's bathroom accessory…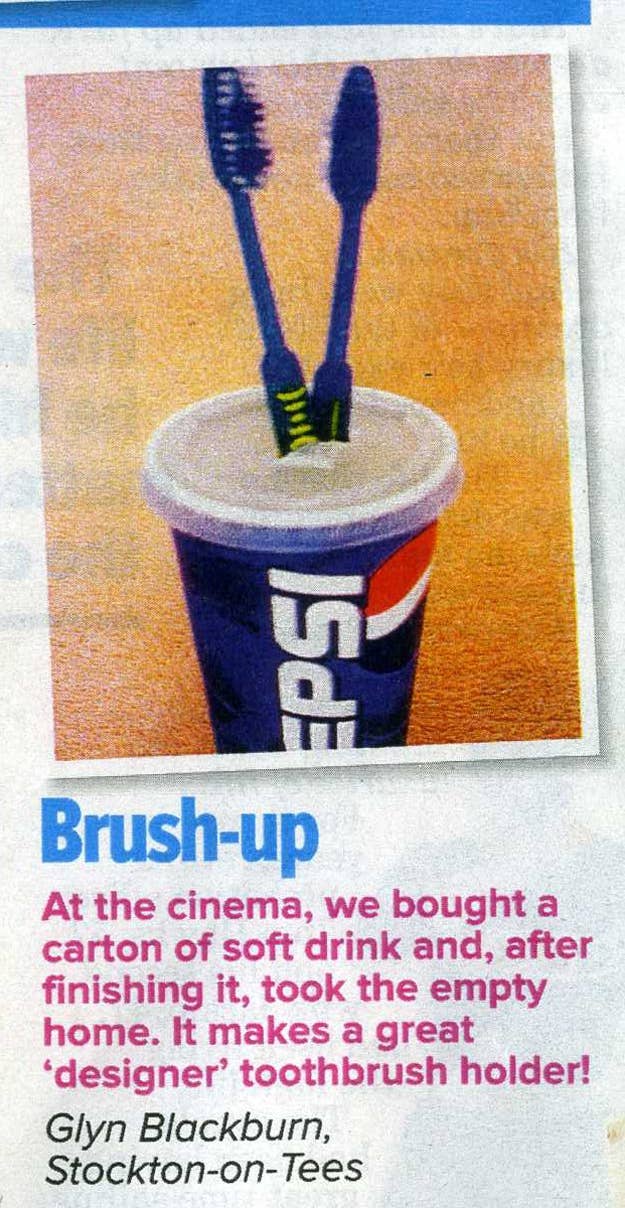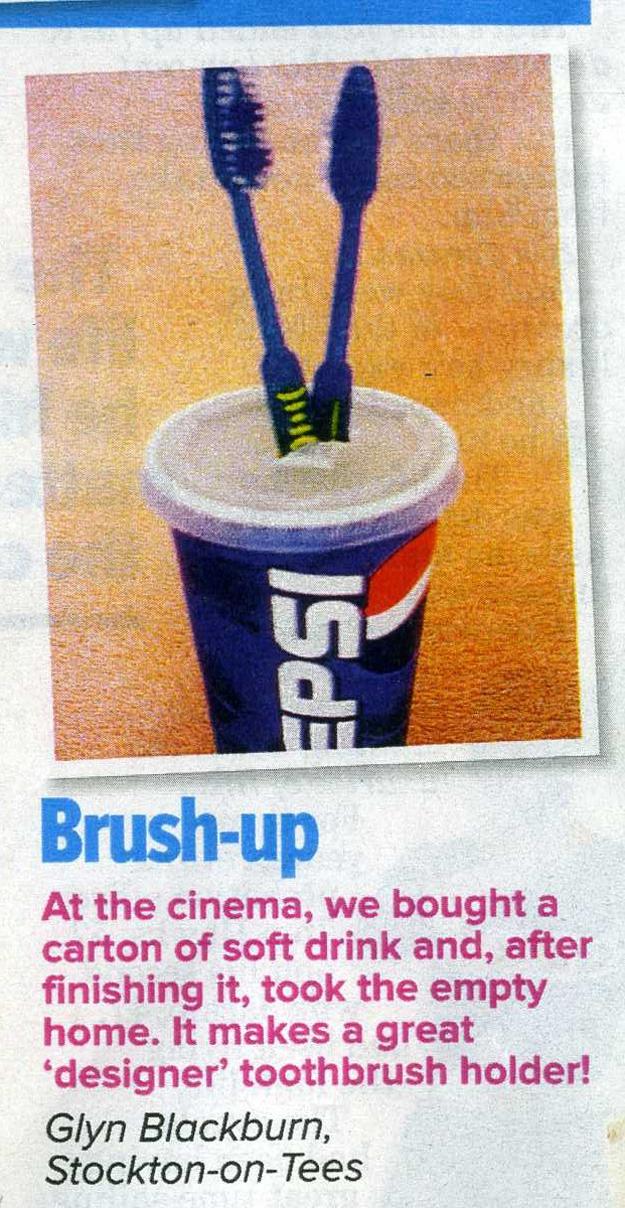 25. What's wrong with a drawer?!