Anyone who has had kids will know about the constant urge to show them off to anyone and everyone. They're the bundle of joy that has made your life complete, so why wouldn't you want to show everyone else just how perfect they are? Even if they do drive you crazy from time to time…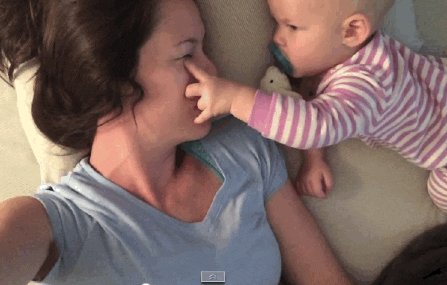 When you're a new parent, it feels like, at any minute, your heart might explode with the love you have for your little one. So imagine how it must feel if your child is chosen out of all the children in the country to be the Gerber baby!
For those of you outside of the US who aren't in the know, Gerber is a very popular brand of baby food over here in America. Once a year, they hold a competition to find a "spokes baby" for the company, and then the winning child has their picture featured on Gerber products over the next year. This has been happening since 2010, but the roots of the contest go back way farther than that.
The Gerber baby logo began life back in 1928, when the company invited people to send in baby face portraits. The winning drawing, sent in by Dorothy Hope Smith, is still the company's logo today (seen below).
It very quickly became synonymous with the brand. The Gerber "spokesbaby" competition is a modern incarnation, which started in 2010. People send in pictures of their child and one is chosen to represent the brand. The "spokesbaby" does not replace the Gerber baby icon, but the portrait is used to market and represent the brand.
So that brings us up to the present day, where a very special winner of the spokes baby contest.