We all know the face of successful movie actor Matthew Broderick, who has been celebrated in his roles starring in cult classics like Ferris Bueller's Day Off.
While maybe his film career isn't so hot as it once was, he's a pretty recognizable star today, in movies like Manchester by the Sea and Tower Heist.
But back in the 1980s, at the height of his fame, Broderick was one of Hollywood's most bankable stars in roles like loveable slacker Ferris Bueller and David in WarGames.
In the late 80s however, Broderick was involved an an automotive accident that left two people dead, his girlfriend with minor injuries, and landed the star in hospital.
He has gone on record to say: "I don't remember the day. I don't remember even getting up in the morning. I don't remember making my bed. What I first remember is waking up in the hospital, with a very strange feeling going on in my leg".
The full story the ended two people's lives however has been pieced together
At the time of the incident, Broderick was on vacation with his then-girlfriend Jennifer Grey in Ireland. At the time, the couple had just met on the set of Ferris Bueller's Day Off, where Grey played Broderick's sister, and she was mere weeks away from becoming a household name for her role as Baby in Dirty Dancing.
They had decided to squeeze in the trip after Broderick finished filming Biloxi Blues and before Grey began publicity for Dirty Dancing.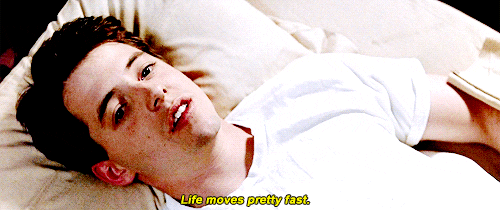 However the summer trip would ultimately turn into tragedy, leaving two women dead. Broderick's career would never fully recover, and Grey is still best known for the movie that she had just finished shooting.
The accident was deemed to be Broderick's fault
Whereas in America cars drive on the right-hand side of the road, in the UK and Ireland, cars are required to travel on the left.
Because  Broderick crashed his car on a perfectly straight, curve-free road, many speculated that the accident was caused by the star's confusion as to which side he should have been driving on. Both of the women killed in the accident were local to the site, so would have been on familiar territory when they were driving.
When asked directly about what side of the road he remembers being on by People Magazine, Broderick answered vaguely, "Nobody knows yet. I can't talk about that too much".
As we have already heard, Broderick claims to have no memory not only of the accident, but of the hours leading up to it too. Is that a coincidence, or genuine amnesia?
The sequence of events
After flying into Northern Ireland, Broderick and Grey rented a BMW 316 on August 5, 1987. The couple then began to drive from Irvinestown to Maguiresbridge, but they encountered a sudden downpour along the way which forced them to stop at a gas station.
They waited out the rain, which had stopped by the time they got back on the road, but the pavement was still noticeably wet.
At approximately 3:00 in the afternoon, Broderick and Grey were lost just outside Enniskillen. To get back on track, they asked an off-duty police officer for directions.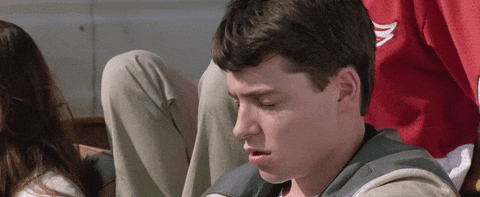 After listening to their tale, the officer informed them that the route they were on was "just stupid" and offered to lead them to a more sensible road.
But Broderick turned down this offer, and departed along their original route, the officer followed for a while, noting that Broderick "wasn't going fast" and was well within the speed limit.
The accident happened some time later
The victims were on a family outing
Margaret Doherty, a 63-year-old widow, and her 28-year-old daughter, Anna Gallagher were driving to go shopping at the time of the accident. Margaret suffered from multiple sclerosis, and had been confined to a wheelchair, whilst her daughter would often take her shopping.
Anna left behind a husband when tragically, both she and her mother were pronounced dead at Erne Hospital.
Broderick sustained serious injuries
After the accident, Broderick was also rushed to Erne Hospital along with the two women who were killed. He sustained a badly broken leg and facial lacerations, while Jennifer Grey walked away from the accident with only minor injuries.
"We had to cut the side away from the American's car to give him first aid," a member of the local fire brigade said, "His main concern was for the people in the other car. He kept saying: 'Did I hurt them? Did I hurt them?'".
Matthew Broderick went on to have a complicated relationship with the victims' families
With his breakthrough movie having not long been released at the time of the crash, the accident was the first time many people in Ireland had heard Matthew Broderick's name.
After the accident, the victims' families said the were frustrated that the rest of the world was "only curious about the American actor" and not the tragedy that had happened.
After Broderick had been stabilized, he was eventually transferred to Belfast's Royal Victoria Hospital, where spent a month recovering.
"There was a note after the accident from him saying how sorry he was – but no other contact," a relative of the victims said.
Broderick reportedly reached out to the family fifteen years later to meet in person, but according to Martin Doherty, son of Margaret and brother of Anna, this meeting never took place.
Broderick was eventually charged with the minor offense of 'Careless Driving'
The actor was originally charged with reckless driving, an offense that is accompanied by a 10 year prison sentence. Broderick was eventually allowed to return to the United States after paying $4,075 in bail, convicted of careless driving, and ordered to pay a $175 fine.
He was never charged with with vehicular manslaughter, and the victims' family called the ruling "a travesty of justice".
The fallout continued for years
In 2003, around the time that Broderick had proposed meeting the meeting with Margaret and Anna's families, he told Best magazine, "It was extremely difficult coming to grips with what happened, but in time I felt better about that terrible experience. Therapy helped".
Martin Doherty even forgave Broderick at the time, but was less understanding when Honda cast the actor in a Superbowl commercial in 2012. Doherty said that Broderick "wasn't the greatest choice of drivers, knowing his past".
Meanwhile, Jennifer Grey pretty much left her Hollywood life behind shortly after the accident took place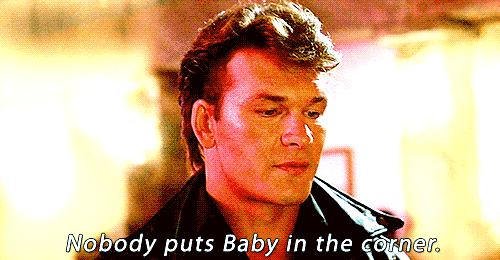 Dirty Dancing hit theaters in the same month that she was involved in the car accident, which made it hard for Grey to celebrate the release.
"I became America's sweetheart within five days of the accident" she explained, "The juxtaposition of that deep sorrow, the survivor's guilt, and then being celebrated as the new big thing just didn't jibe. It didn't feel good to be the toast of the town".
Eventually, Jennifer Grey made the decision not only to walk away from Hollywood, and even changed her signature look through plastic surgery: "My head was never the same, my ambition was ever the same," she claims.
So what do you think? Has Matthew Broderick been duly punished for the crime he committed, or did another Hollywood star get off too lightly because of their reputation and their adoring public?
Whatever your thoughts are about this tragic case, we would love to hear from you about it! Let us know what you think with a COMMENT and don't forget to SHARE this article with your friends and family if you enjoyed it!