Kim was questioned by Ellen DeGeneres on The Ellen Show and now we know exactly how the family feel about the situation…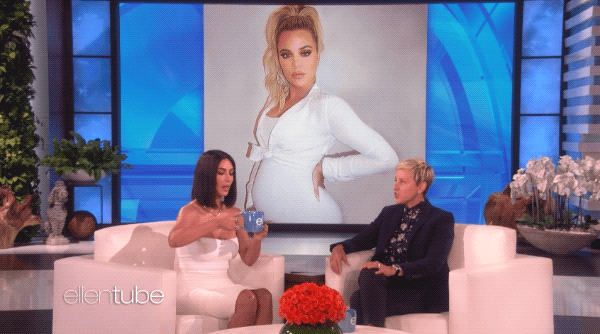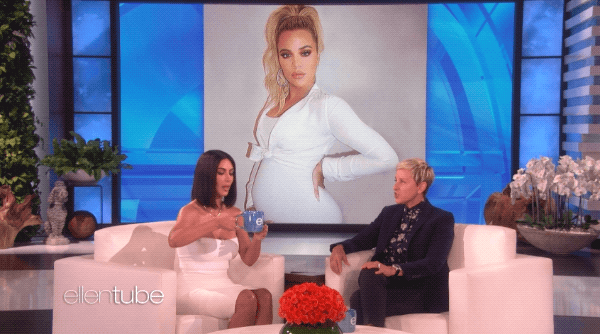 We can always trust Ellen to get the low down. In the past few weeks, since the Tristan Thompson cheating scandal came to light, the world has been on tenterhooks to have a clue about what the Kardashian/Jenner family's thoughts might be on the subject.
Tristan was caught on video (twice!) in very close contact with some unnamed females. The worst part being, the scandal was leaked to the world just days before Khloe was set to give birth. We feel for you, Khlo!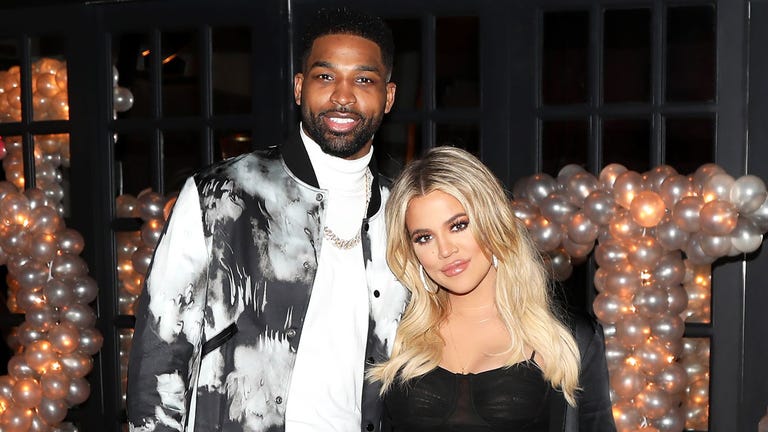 After giving birth to baby girl True Thompson, Khloe posted to Instagram to give us some insight into how she was doing.

As happy as we were to see that Khloe was doing good, we were still skeptical on how things were with her and Tristan. Allegedly, after giving birth, she wasn't in close contact with him. It was said she was living at his home in Cleveland without him and we heard there was some (as expected) issues between the two.
The next inkling we got into how the family were feeling towards Tristan was when we noticed some unfollowing going on.
So this is what Kim Kardashian's twitter page for followers used to look like…

And now she's unfollowed Tristan Thompson, it looks like this…

Tristan no more!
So by this point, we're feeling pretty aware that the family are p*ssed over what's happened (and why wouldn't they be?) but we're still eager to hear what they have to say. So when we heard our heroine Ellen was interviewing Kim on The Ellen Show, we knew we'd be able to get some further details!
We waited not-so patiently for a preview of the discussion and alas, it has arrived! The interviewed aired April 30th (Monday) and we are psyched by what's been said…

When Ellen approached the subject Kim started by saying "Poor Khloe". Ellen asked if she had any further opinions on the matter and Kim finally revealed how she feels and SHE PUT IT PERFECTLY..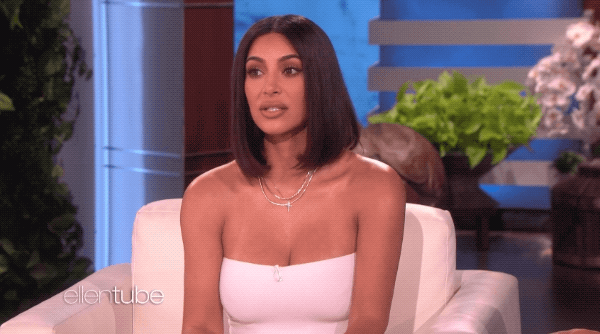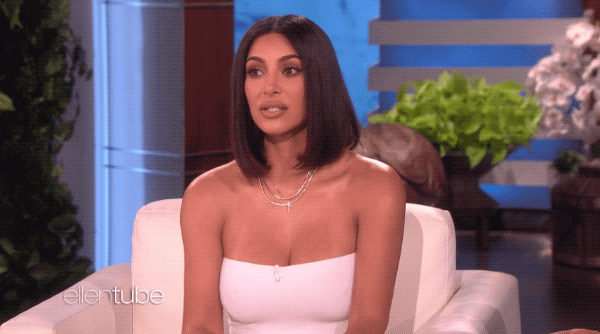 "I don't even know how to describe it besides it's so f***ed up"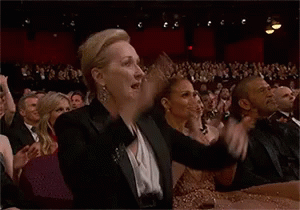 Yes Kim. She went on to explain "We really were routing for Khloe, and we still are. She's so strong and she's doing the best that she can. It's a really sad situation all over"
"It's so messed up. So I can just be supportive for Khloe. She's really focused on the baby. She's a great mom already"
Kim reinforced a bit of positivity and said she didn't wanna go into too much detail of how she was feeling…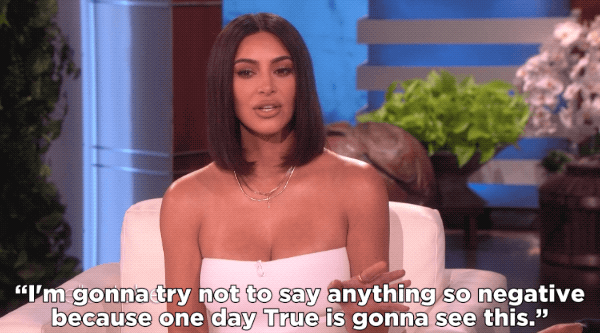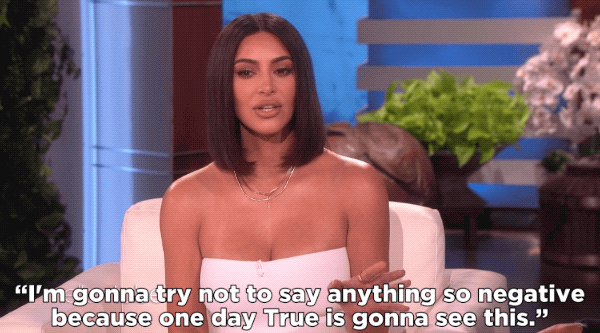 But we get the impression that Kim is not happy and we're are in full support of this. Despite such traumatic circumstances, Kim said that Khloe is trying to just take a minute and focus on the baby rather than get enwrapped in such a public scandal. She said she's keeping to herself how she feels for the time being…
"When she's gone through really tough things in the past she's always kept that from us and kinda dealt with it until it became public. You know, stuff with Lamar, things I guess were happening for a year and we didn't know about it and we always think we're so close but she does such a good job at keeping that so private."
And Kim broke our hearts when she pointed out what Khloe has had to deal within such a small space of time…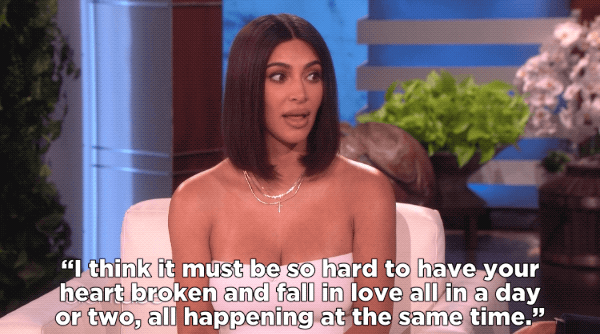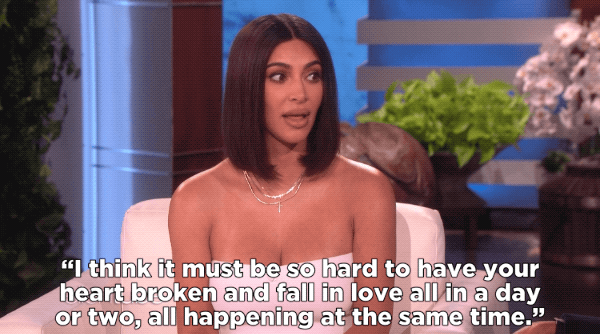 'Poor Khloe' indeed. But Kim finished on a positive note, telling us that Khloe is gonna get through it with the support of the family.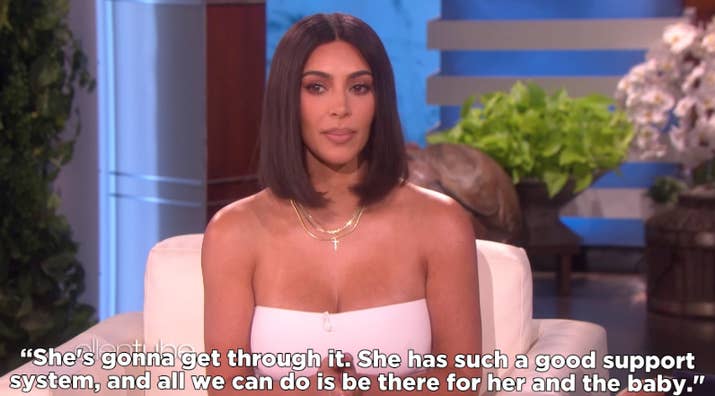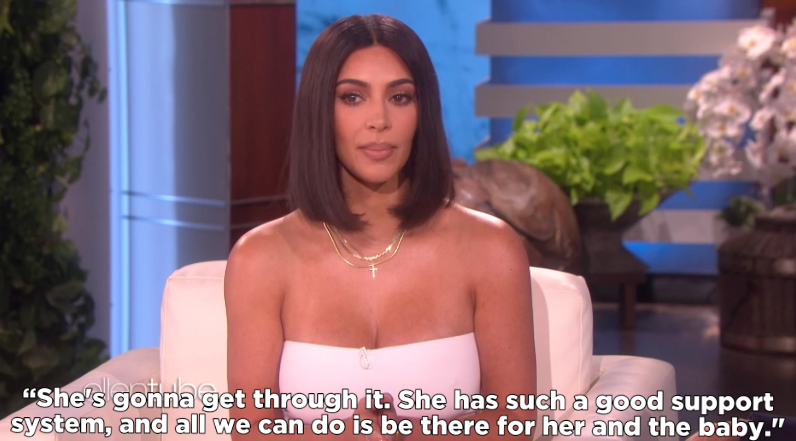 We never expected anything else from the closest knit family we know! We're just glad to hear Khloe's doing okay. And it's always good to know your family have your back.