The internet has spoken and it's juicy…

The world went wild last week when 33 year old Khloe Kardashian gave birth to a baby girl. She reportedly gave birth in Cleveland where the whole Kardashian clan joined her for support. And in light of recent events and news that has spilled, she certainly needed her family by her side at this time..
Last week, prior to Khloe giving birth, it emerged and was alleged that her partner, Tristan Thompson, 27, had been filmed hooking up with another woman in a club on April 7th, only a few days before. The NBA player is seen on the Daily Mail's footage cosying up to a brunette lady in the New York night club. Tristan has made no comments on the allegations even after two videos emerged of cheating scandals.
As expected, once the internet learned the truth, they immediately came to Khloe's defence and exploded on Tristan.
And people were hurt…

AND THEN the internet took to Tristan's Instagram to throw shade at him and it's hilarious. But after being bombarded by thousands of Kardashian fans on his Neiman Marcus ad post, Tristan actually deleted the post! We've managed to salvage some of the hilarious comments that were posted on there though. Here's some of the things people said they hoped would happen to Tristan…

"I hope you get stuck in an elevator with Solange."
"I hope Kanye interrupts your acceptance speech."
"I hope every soda you drink is already shaken up."
"I hope you always bite the inside of your cheek when you chew your food."
"I hope every time you get your headphones out they're tangled."
"I hope Netflix never loads for you."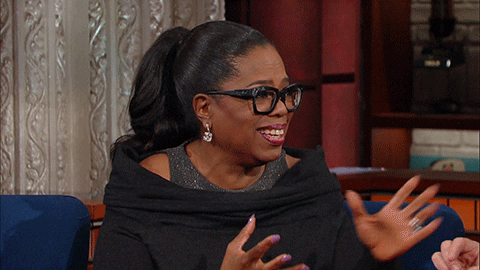 OUCH. Those are some hardcore insults. We are laughing too. Thank God for the internet.
And it isn't just the internet that are angry at Tristan. A source told E! news that Khloe's family are livid; "The Kardashian family has been very cold towards Tristan since the scandal broke. They aren't pleased with him at all and are heartbroken for Khloe. Everyone has remained civil this past week for the sake of the baby, but deep down they are all furious. They feel Tristan was deceitful and are ashamed that he was lying to all of them,".
SO, the next turn in the story is that Khloe shares on Instagram that she was 'overwhelmed with LOVE' and has named her baby 'True Thompson'.
And as happy as fans were for her giving birth to a healthy baby girl, people had a lot to say about the name…
People are truly coming for Tristan (pardon the pun). And some started to question whether Khloe named the baby True on purpose…
But Kris Jenner soon cleared some things up about the name…

So now we're back in the loop and managing to keep up with the Kardashians. The name 'True' runs in the Kardashian family and Kris couldn't be happier with it. It's fair to say that was one hell of a coincidence.
BUT NOW, we hear that Tristan isn't living with Khloe in his house in Cleveland. A source told People Magazine that Khloe isn't close to Tristan at all at the moment. Perhaps Khloe has had enough of lies. We don't blame her one bit after what she went through with Lamar Odom. We're with you Khlo!
Other sources told People mag that Khloe is desperate to get back to L.A to be with her family but she has to wait for her Doctor's orders. Who knows what the next turn of events will be in this very dramatic couple of weeks for Khloe! We can only hope things turn out okay for her.