For many actors and actresses these days, if you manage to land a role in a superhero film (and let's be honest, there's a lot around at the minute), then you've pretty much made it. Not only do they pretty much guarantee you a sequel, prequel or trilogy role for the next 6 years or so, but they also skyrocket you to the big leagues and secure you a cushy seat next to the rest of the Hollywood High Rollers. Yep, it's definitely a high point on the ole' resume. But with like most great things in life, actors have to go through a heck of a lot to reach that point – and by a lot I mean they have to be part of some pretty god-awful movies.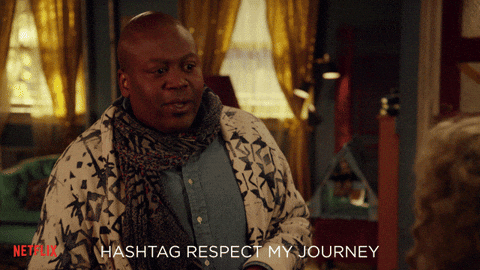 I'm sure a lot of them hope that by doing so well it'll mean their ill-thought-out past roles would fade into the past and forgotten by everybody forever until the rest of time. Well, sorry guys, but not on my watch! Below I've put together a number of our favorite superheroes and their worst ever past movie roles and experiences… hopefully by now they're able to look back and laugh at the sheer audacity of it all. And if not then, well, I'm super sorry.
Robert Downey Jr. In The Shaggy Dog
It's no secret that Robert Downey Jnr had a bit of a set back during the 90s which eventually marked him in Hollywood as unhirable. Pretty crazy to think about huh? But after successfully completing rehab, he was determined to make a name for himself once more… and make a name for himself he did! It wasn't easy though, and RDJ certainly had to make a few sacrifices along the way.
Here he is starring as the antagonist in The Shaggy Dog, opposite Tim Allen's role as the good guy, for example. Not a terrible film, but, it's pretty unnerving seeing Iron Man without his goatee!
Chris Pratt In Deep In The Valley
Chris Pratt pretty much became a household name after his role as Parks and Recs lovable yet idiotic Andy Dwyer, but believe it or not he still had a few B-side roles under his belt before that. Take Deep in the Valley, for example, a movie that also starred Kim Kardashian (YIKES) and Denise Richards. Oh, and did I mention that at the end of it he becomes a kingpin in the adult film world? Yeah… that happened.
Forest Whitaker In Battlefield Earth
Ah yes, Battlefield Earth, that timeless classic… or, y'know, not. I know sometimes you can never tell what movies will end up flopping or not… but… it's not exactly like the title itself screams OSCAR does it? Poor John Travolta, he can't seem to catch a break really can he? Not exactly Forest Whitaker's finest moment either, but hey, at least he has the comfort of his The Last King of Scotland Oscar to help him through the memory of this stinker.
Josh Brolin In Jonah Hex
If you'd never heard of Josh Brolin before, chances are you've definitely bloody heard of him after his success these past couples of years. Having two major roles in two separate Marvel movies such as Deadpool (Cable) and The Avengers movies (Thanos) has certainly thrown Brolin into the spotlight. When he starred in Jonah Hex, however, this was far from the case and would end up being a role that Brolin says he absolutely hated.
Zoe Saldana In Pirates Of The Caribbean: Curse Of The Black Pearl
I'm not gonna lie folks, I had completely forgotten that Zoe Saldana was even in this movie. Now before you start on me, I'm not saying that Pirates of the Caribbean: The Curse of the Black Pearl is a back movie at all. in fact, it sparked off one of my favorite franchises of all time! It's the experience Zoe had on the set while filming it which has earned it a place on this list.
Saldana explained; "It was very elitist. I almost quit the business…I am never putting myself in this situation again. People disrespecting me because they look at my number on a call sheet and they think I'm not important."
Well with her repeat role as Marvel's Gamora (Guardian's of the Galaxy) I bet she'll never have to experience that again!
Will Smith In After Earth
Will Smith is Will Smith, he'll always be the Fresh Prince of Bel Air to me… but he has also played superheroes in multiple films (Hancock, Suicide Squad…). I'm sure it was great for him to work with his son Jaden in the film After Earth, however, it did fail to reach the epic heights M. Night Shyamalan's movie usually seem to reach with its audience's. A shame really.
Hugh Jackman In Movie 43
I'm not even sure I can discuss this one with a straight face… nope, no I definitely can't. Now if you've seen this movie before, and I hope to God you have, you'll know that this image has clearly been photoshopped. If you haven't seen the film, however, I would definitely recommend you Google it immediately.
Despite him never saying it out loud, now that he's been starring as Wolverine/Logan for just over a decade now, I'm pretty sure this is one role he would definitely take back if he could.
Mark Ruffalo In View From The Top
I'm just going to go ahead and lump Gwyneth Paltrow in with this one as well, as there seemed to be no reason why this movie did not, in fact, turn out to be a success. An all-star cast, an award-winning director and a huge push from the studio… all the ingredients were there! Unfortunately, they just didn't mix very well at all, thus they ended up with what Paltrow has been quoted calling "The worst movie of all time.". Yikes!  No need to mince your words girl.
Any surprises in there for you Acidheads? I've got to admit, it does give me some comfort knowing that even these super-duper stars had to go through their fair share of heck before they got to be the global phenomenon's we know they as today… there's still time for me yet! Know any other embarrassing movie roles some of our favorite actors and actresses have ever been a part of? Let us know in the comments on Facebook and don't forget to like and share this with all your friends and family too! AA xx