With a Royal Wedding on the way and the recent birth of a new Prince, Britain's Royal family have certainly had a busy year… and it's only May! No matter how you may feel about the Royal Family, you just simply cannot escape them, and here at Aunty Acid's headquarters it's no different, because I just can't get enough of them (I mean, have you seen how cute those children are?)
Anyhoo, to commemorate that fact that the Duke and Duchess of Cambridge (aka Will and Kate) celebrated 7 years of marriage this past April 29th (7 years! Oh how the time flies when you're married to royalty) I've decided to write you all a little breakdown of 29 surprising facts you probably don't know about this majestic couple (Unless you're a complete royalist like me that is… then you'll have all the memorised as if they were your own grandkids!)
Enjoy!
1. Prince William Arthur Philip Louis met Catherine Elizabeth Middleton (known as Kate back then) at the University of St. Andrews in Scotland. They were both living in St. Salvator's Hall during their first year.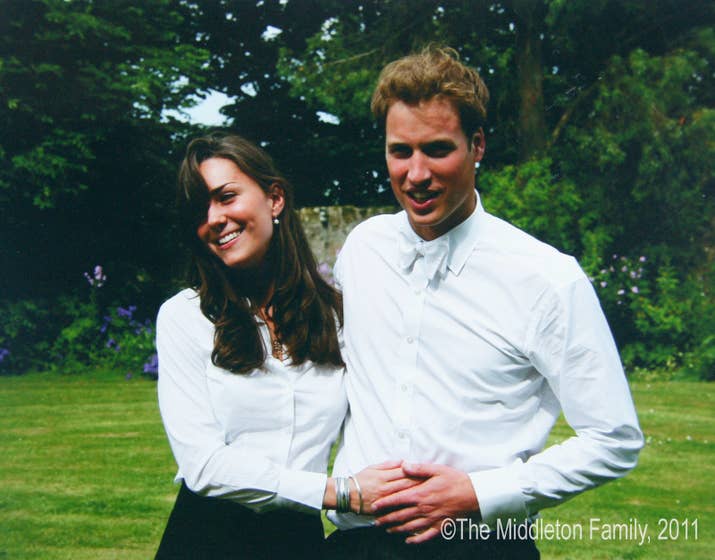 2. They were friends before Prince William reportedly saw Kate walk in a fashion show and he… was a fan.
Well there we have it ladies, the answer to the question of "How to Catch a Prince" is; volunteer for a charity fashion show and wear the skimpiest outfit imaginable! Fun side fact; This dress went which allegedly cost around £30 (about $40) to make, ended up selling at a charity auction for a whopping £78,000 (around $106,262). Talk about inflation!
3. The two ended up sharing an apartment with some friends during their second year and that's when the romance started brewing.

In a recent interview Kate and Wills' old college pals claimed that despite everything, the couple hadn't changed at all. Isn't that wonderful to know!
4. Catherine graduated in 2005 with a Master of Arts degree in Art History. Prince William graduated with an MA in Geography.
And don't they both look so fetching? Did you know that in the UK the only time Brits tend to have a graduation ceremony is once they graduate from college? Or University as they would call it.
5. Prince William has the highest educational degree of any member of the British royal family.

Well they do say that the oldest sibling is often the most intelligent, am I right folks?
6. Catherine received her own 24-hour royal security detail in 2006, which sparked rumors the couple was about to get engaged.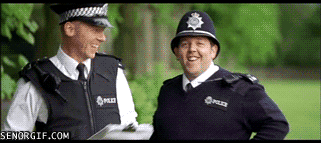 7. The press called Catherine "Waity Katie" since they dated so long without an engagement.
Kate and William met in 2001 meaning that it took poor old Will 9 whole years to pop the question! As they say though, all good things come to those who wait!
8. While Prince William attended Sandhurst Military Academy and started gaining more royal duties, Catherine had a number of jobs including Assistant Accessories Buyer for Jigsaw and working for her family's party supply company, Party Pieces.
Doesn't Kate look the doppleganger for her mum in this picture?
9. The couple broke up in 2007. Prince Will reportedly dumped Catherine over the phone because he wasn't ready to get married, and Prince Charles didn't want his son to rush into marriage like he did with Princess Diana. Prince William and Catherine were back together a few months later.

A dark time for all royalists who were so heavily invested in this relationship… and Kate too I imagine. Luckily we all know now that it has a very happy ending.
10. Prince William proposed to Catherine in fall of 2010.
And then it only too William a further 3 years to propose… men! I tell you.
11. He proposed with Princess Diana's sapphire-and-diamond engagement ring, which Prince Harry actually received after her untimely death. The brothers had an agreement that whoever got engaged first would get the ring.
Honestly, I'm happy that Megan didn't get the Diana ring… Kate put the time in, she bloomin' deserved it after 9 years and a break up!
12. After their wedding on April 29, 2011, the couple officially became HRH, the Duke and Duchess of Cambridge.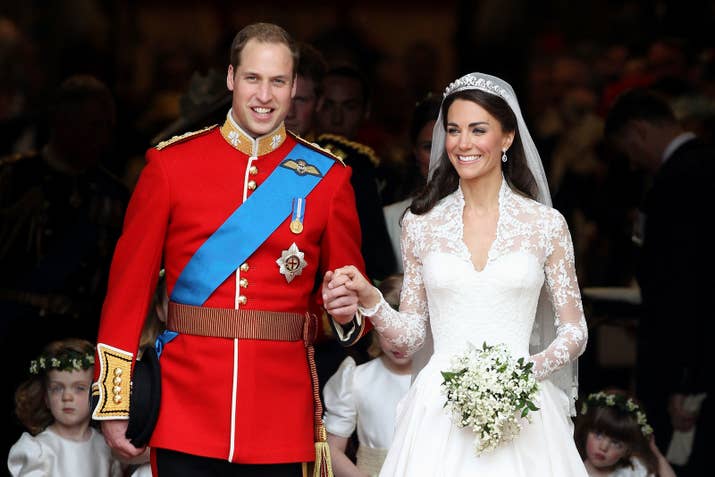 I remember it like it was yesterday… I'm still not over that this happened 7 years ago! Oh well, at least we have another one coming up in a couple of weeks!
13. Catherine also holds the title Countess of Strathearn and Lady Carrickfergus.
So many hats for one lady to wear, but my gosh doesn't she wear them all so very well?
14. On her wedding day, Catherine borrowed the Halo Scroll tiara by Cartier from the Queen's collection.
Do you think Ms. Markle will receive the same treatment on her big day?
15. The couple lived in North Wales while Prince William was working with the Royal Air Force.
I can't imagine they were in a typical thatched-roof cottage during this period.
16. Catherine could be seen at the local Tesco supermarket shopping for groceries.
For those who don't know, Tesco in the UK is a semi-budget grocery store. Maybe they'd just ran out off toilet roll for their porcelain throne? "Every Little Helps" after all!
17. They then moved to Norfork, where they lived in Anmer Hall. It's now used as their country home.
Now that's certainly more like it! My country home is a trailer down in Tampa Bay!
18. Currently, the couple's main residence is the 22-room Apartment 1A at Kensington Palace in London.
This is all very convenient and everything, but it must be a b*tch when you're running late and you can't blame traffic! Looking at it though… I definitely think I could live with that.
19. The royal family announced Catherine was pregnant in December of 2012. She had been admitted to the hospital with Hyperemesis Gravidarum, which causes severe morning sickness.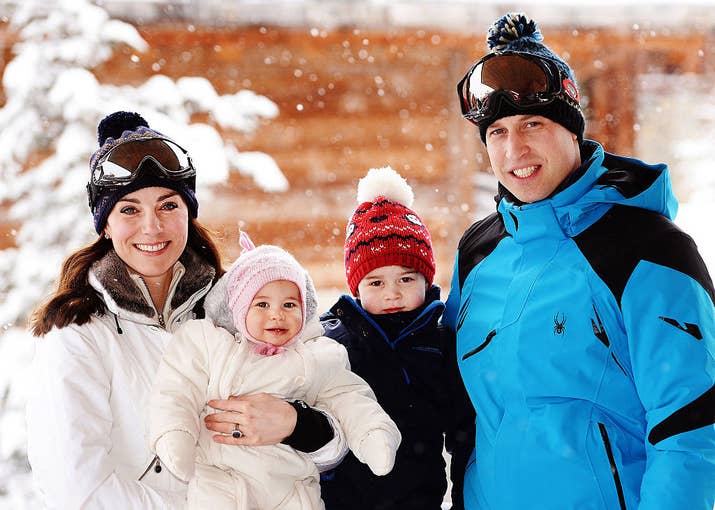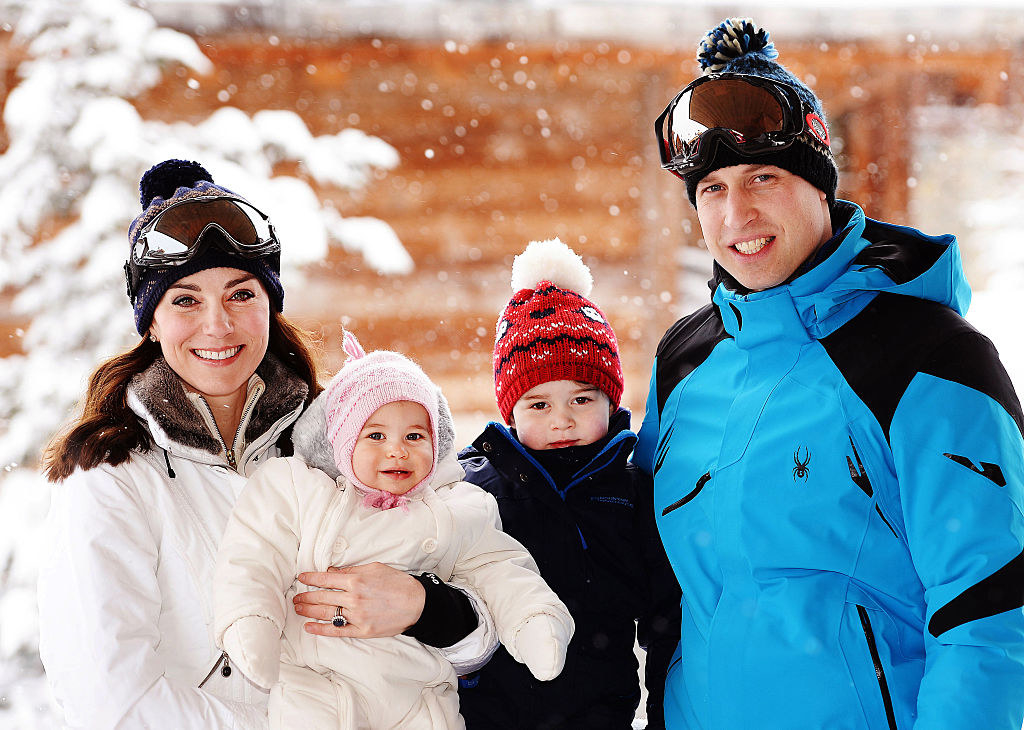 You see ladies… even Duchess' have to suffer sometimes too!
20. Kate suffered from it for her next two pregnancies as well.
The things we do for our families!
21. Their Prince George Alexander Louis of Cambridge, was born on July 22, 2013 in the Lindo Wing at St Mary's.
I cannot get enough of that beautiful little boy. He is so adorable.
22. Prince William was the first future King or Queen to be born in a hospital; he was born in the same one his brother and future children would be born in.
Prince William breaking Royal ground yet again. A suite in the Lindo Wing at St. Mary's costs around £8,000 per use, and you can bloomin' see why! High Tea during labour? Why not!
23. Catherine gave birth to their second child, Princess Charlotte Elizabeth Diana of Cambridge, on May 2, 2015.
These two were definitely blessed with the ridiculously-cute-baby-making-genes. What a little angel she is. I also love the homage to Diana too, bless you!
24. Princess Charlotte is the first female royal in British history to not be outranked by her male siblings. With a change in the constitution, the line of succession now gives preference to birth order rather than the gender of the royals.
Talk about female empowerment! Congratulations Princess Charlotte.
25. Catherine gave birth to the couple's third child, Prince Louis Arthur Charles of Cambridge, on April 23, 2018.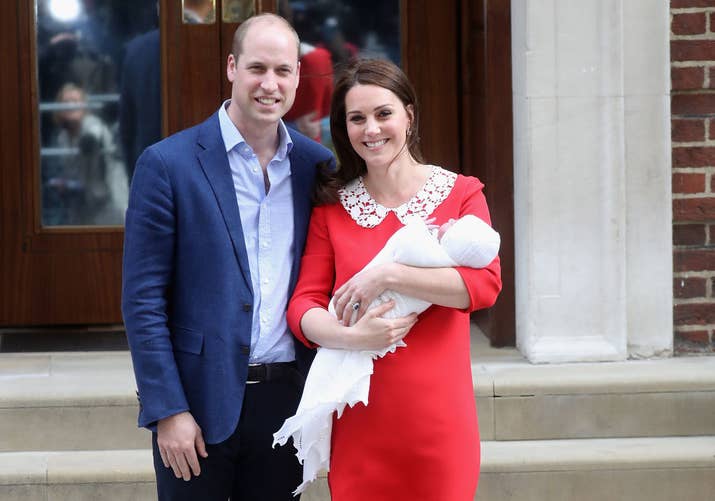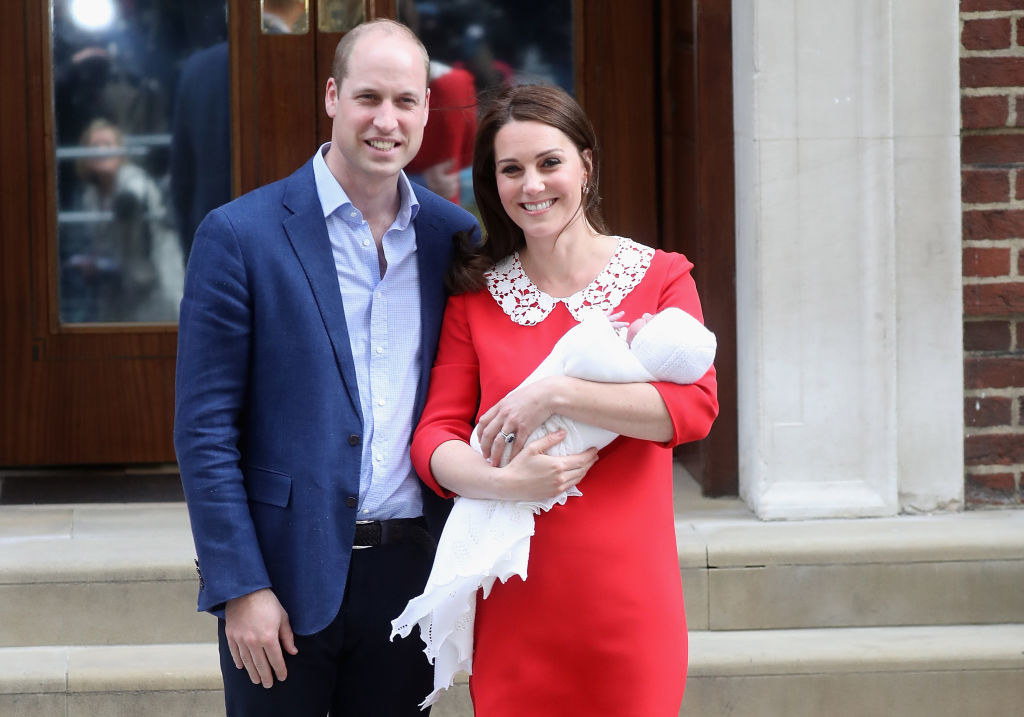 And of course who could forget their latest bundle of joy, Prince Louis.
26. All three of their children's names have historical significance.
It's always good to keep up with strong family traditions, wouldn't you agree?
27. George was most likely named after his great-great-grandfather Albert (who chose George VI as his reign name) and great-great-great-grandfather George V. Alexander is most likely a nod to Queen Elizabeth II whose middle name is Alexandra. And Louis is a common middle name among the royals (William has it). Louis was also the name of the Earl of Mountbatten, who was a father figure to Prince Philip and Prince Charles before he was murdered by the IRA in 1979.

A lot of pressure for such little shoulders!
28. Charlotte is a variation of Charles, the name of Prince William's father. It is also a name dating back in British royal history. Elizabeth is the name of Charlotte's great-grandmother (and is Catherine's middle name) while Diana is the name of her grandmother.
What a wonderful picture, which such a tragic history. Loving the blue though William!
29. Louis' middle name Arthur is, of course, a famous royal name after King Arthur. His other middle name, Charles, is a nod to Prince Charles.
I wonder if this means when he turns 18 he gets his own nights or the round table, or perhaps he'll be forced to pull a sword from the stone? Who can ever tell with those crazy brits!
So there you go folks, I hope this has wet your Royal Family whistle a little bit and got you even more excited for the upcoming nuptials of Prince Harry and Meghan Markle (If that's even possible!?). How many of those facts did you already know? Maybe I've missed something off the list? Are you excited to see what the future holds for everyone's favourite royal family? Let me know in the comments and be sure to sharfe with with all your other Royal-loving friends and family! AA x