You'll need to look at these pictures twice…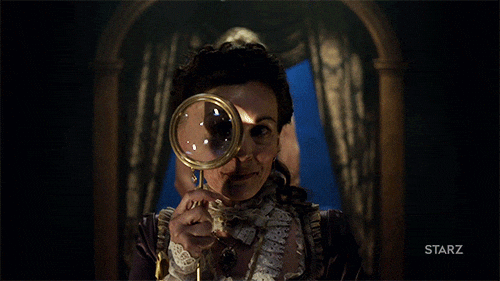 In today's society, taking snaps of ourselves, our friends, our pets, mountains, beaches, food and anything else has become second nature. We spend hours trying to get the perfect selfie or Instagram worthy snap.
So it's only natural that occasionally these pictures go a bit wrong. We've compiled a list of times people have took a photo but what happened in the background is much, much better than the forefront. Take a look at these hilarious shots…
1. "My friend thought she was taking a lovely family photo when she realised in the background two people were stuffing a baby into a cannon"
I can't deal with this. I can't stop laughing.
2. The canopy in the background makes it look like DJ Khaled just graduated
It's perfect. Especially because the blue jacket could potentially pass for a graduation robe.
3. "My brother uploaded this picture the other day. As soon as I noticed something in the background, I couldn't stop laughing"
When you see it, you'll laugh.
4. This is just perfect timing
That horse really knows how to pose for a selfie!
5. This lady is a big Slash fan but what she didn't realise was that Slash was right behind her!
Great coincidence, great pic!
6. "I took a picture of my daughter but the best part was my son in the background"
This is setting a great example; love yourself!
7. "My sister was taking pictures of her son on his first day of school. We realised later something even better in the background…"
I can't stop laughing. Kids are so freakin' random.
8. Another perfect one
Timing is everything.
9. The best photobomb ever?
When Queen Elizabeth photobombs you, you might as well hang up your hat there and then. It doesn't get much better.
10. It's like the fish has sensed something ominous
You might not see it first time. So look again.
11. When some girl's hair looks like Chewbacca has photobombed you
That is actually amazing. It could even be better than the Queen Elizabeth one.
12. The moment your girlfriend catches the bouquet at a wedding and tries to capture her excitement…
…but ended up capturing something she definitely didn't wanna see..her boyfriend's reaction! LOL.
13. Still talking of photobombs, this one is very impressive…
How amazing!
14. "When I took this photo with my friends, I didn't notice the police in the background until the next day"
They definitely make the photo much more powerful (pardon the pun)
15. I think really this girl photobombed that guy's wedding day
Genius!
16. "I tried to take a cute candid picture of the bride and groom. What I actually captured was much better"
I don't blame this girl for demolishing her salad. Have you ever experienced wedding hunger? There's so much waiting around for food, it's torturous!
17. The kids t-shirt matches up with the dog in the background
I love a good coincidence! Very cute.
18. You probably won't see it the first time you look…
The horror of that expression! He's definitely been caught doing something naughty.
19. This dad tried to get a lovely family picture…it didn't go to plan
It's actually better than any family picture ever in my opinion!
20. This guy got a pic with Woody in Times Square…Elmo got jealous
Poor Elmo. Look at the expression on his face. All he wants is a friend! You've got a friend in me, Elmo! (sorry)
21. It might have been a lovely memory for these two at the forefront but definitely not for the girl behind…
I do pity this girl. There's nothing worse than taking a tumble…AND having it photographed at a college party.
22. "A few days ago, I had a Frankenshake, but didn't realise the hidden gem as my wife took the pic"
I mean, I would definitely have the EXACT same expression on my face if I saw this milkshake. It looks incredible!
Acidheads, what did you think? Did you think the events going on in the background were better than the forefront of the snap? Feel free to comment on our Facebook post and let us know what you think!