Erm…well that definitely isn't what I ordered…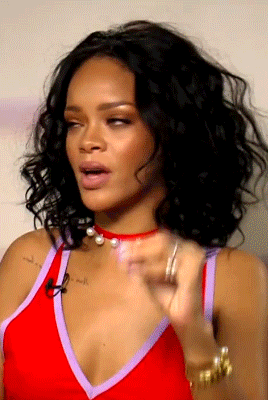 Online shopping is a dream, right? It requires minimal effort, you can stay seated (big selling point), browse for hours and when you find what you're looking for, you can get it delivered direct to you! You're on tender hooks every time the doorbell rings but eventually, it rings for your only purpose…the purchase of new stuff.
You bolt to the door, quicker than a toupee in a hurricane. You rip the package open with more aggression than a ferocious honey badger but what you find makes you literally implode with rage.
Erm, no I did NOT order this miniature version of sunglasses that would only fit a barbie, thank you. I ordered a $20 pair of vintage ray-bans that I've excitedly anticipated receiving for TWO WEEKS. Oh and P.S I hate you. You ruined my day.
But ladies, occasionally these online shopping disasters are so outrageously shocking that they make us burst into laughter at just how ridiculous they are. We have to try to see the funny side, or else, will we ever stop crying?
People have begun to share their hilarious online shopping experiences with the world, and we are totally here for it.  
Here are 20 times that people purchased hilariously bad things online…
1. The vest dress
I SO appreciate that this guy has just completely owned it. He is working it.
2. The face mask for your mini-me

Small print: This face mask will only fit a newborn baby or a cabbage patch kid. 
3. A dress made for a child mannequin
Where on earth are you suppose to put your boobs in that? And the white waistband seems to have disappeared and the straps seem to have thickened themselves up. Mystical.
4. Some wool to assemble the  blanket you purchased

I mean, if you get to work you could have a new woolly hat by the end of the day.
5. The..I don't even know where to begin 
Like, what possible explanation could there be for this? Firstly, why a toy fox? Secondly, why the strange egg packaging? And thirdly, what is it's actual function?
6. The cat bikini
Well, at least someone in the family is gonna look good this summer. Make you sure you're getting your bikini bod together, Puss.
7. The camel toe jumpsuit
'This jumpsuit is perfect for someone hoping to show off their camel toe this season. It's cropped for the perfect fit and is cut for the perfect ankle basher finish'.
8. This season's Yeezys
Is it okay to spend $750 on some lounging slippers/moon boots? If they were gonna play you anyway, why even bother to make these atrocities? Why not just send a picture of them or an empty cardboard box?
9. The tent jacket

'I don't care if I'll be cold, Mom. I ordered this tent and I'm sure as hell gonna use it'.
10. The non-attachable wolf tail
The idea is that you will stand with your hand behind your back for the whole night..ok?
11. More bang for your buck
Surely, the clue must have been in the delivery charge? That's his next fancy dress sorted anyway. You can go dressed as one huge fail.
12. You got the scale all wrong
If you've ever been terrified you're gonna break the scales, it's nothing compared to what this buyer must have felt. Unless he was some kind of zoologist who wanted to weigh ants?
13. The garbage dress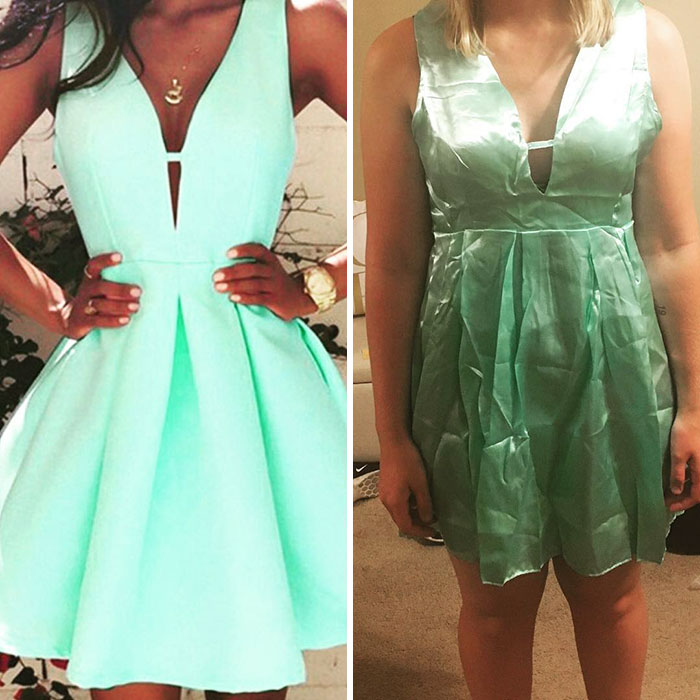 Pretty sure that dress is made out of a recycling garbage bag. Bringing 'heroin chic' to a whole new level.
14. The deflated bear
Clearly, the sellers decided to save on delivery cost but there's something really harrowing about an unstuffed teddy.
15. The rug turned bookmark
Serendipity! Well, this buyer certainly found the best of a bad situation. Though I'm not sure $40 is a fair price for a bookmark.
16. Princess Leia or spirit from beyond the grave?
Well, that's next Halloween sorted. Oh, and the leg split is just what you asked for. LOL.
17. The gift that gives the game away
Either someone very wicked works at that company or someone simply oblivious. Either way, poor Mom's little secret party isn't so secret anymore.
18. Expectations VS reality
Do you want any denim with that ass? Good job you worked for your summer bod since you're gonna have a lot of skin on show.
So do you think these things are outrageously hilarious or shockingly frustrating? I'd say it's a mix of both. But I can't say I'd be laughing all the way if some of these purchases were mine.
What's the biggest shopping disaster you've ever had? I'd love to hear about it! Comment on Facebook with your hilariously frustrating online purchases. And don't forget to share this article with your family and friends. Because we literally have all had an online shopping fiasco. Hopefully, I'll make your next one feel less disastrous and more hysterical!