Age is a funny thing because it does the same thing to every person (make them old) but then there are times when it spares some people the humiliation of looking horrible in their maturity. However, this post is about those celebrities in which time was just downright cruel! It's hard to be young and pretty when you know that you are just going to be made fun of when you're old and ugly.
I guess that's just part of being famous too. The world won't let a minute go by without reminding you if you are worthy of the public's attention or not. In this case, we are not shining a happy light upon you and for that, I am truly sorry. Hopefully, some of us get to grow up to simply be sweet and elderly. That works just fine for me. It would be nice to not have to look like any of these people during my middle or golden years:
However, to those celebs who are reading this. . . we do hope that you understand that we know you are only human and therefore, this is no reflection on how we feel about you personally. . . Let's just hope that none of you on this list are reading it and getting mad because nobody wants to make it onto a list like this! But it is fun for us common folks to check this out because we like to know that nobody's perfect:
1. Matthew Perry.
Matthew Perry is best known for playing the role of Chandler in the hit sitcom Friends. Everyone who loved Friends probably loved Chandler and even though he wasn't the cool or smart one, he was definitely the funniest & the nicest. He was loveable and things ended very well for Chandler when her married Monica, the love of his life.

However, things didn't run as smoothly for Matthew in real life. He might have been very rich but he definitely didn't have a perfect life. After getting injured in a jetski accident in 1997, his doctor prescribed him Vicodin, ut when the pain stopped, Matthew continued to take the painkillers and got heavily addicted to them. He then developed a problem with alcohol which is the reason his weight fluctuated so much throughout different seasons of Friends. He told the BBC that he has no recollection of three seasons of Friends because of his addictions and although he was never high or drunk on set, he was constantly hungover.
He has gone on to help others with their addictions and founded his own rehab centre called The Perry House which has since shut down.
2. Steven Seagal.
Seagal is known as a hard-man film star who appeared in movies like Under Seige and Hard to Kill. He was a leather jacket wearing, ass-kicking maverick who's new role seems to be defending President Vladamir Putin.
We pretty much grew up watching his movies (with my parents) because it was the kind of action and adventure that the whole family could watch. He was just so cool! Now, we can see that he's desperately trying to hold onto his young image. I mean, look at all that black hair dye! He even appears to have it coating his facial hair.
The 65-year-old actor holds America, Russian and Serbian citizenship and spends most of his time working as an environmental and animal rights activist.
In January of 2018, actress Rachel Grant made a sexual assault allegation against Seagal from 2002.
3. John Travolta.
The American actor first appeared on our screens back in the 70s when he starred in the television series Welcome Back, Kotter. He went on to star in Saturday Night Fever and Grease but his acting career declined in the 80s.
He enjoyed a resurgence in the 90s and 00s when he starred in Pulp Fiction, Swordfish, Wild Hogs and Hairspray. He was just so beautiful! Even for a man an his eyes sparkled like a deep blue ocean!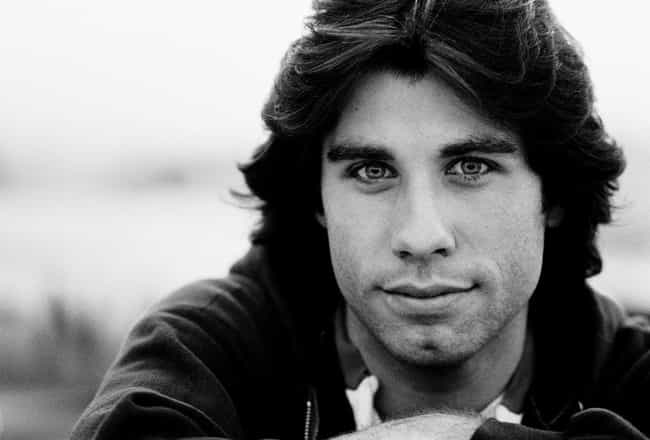 Well, he's not the same young man that he used to be but we all know that he has weathered some tough times in his life. Overall, I think he's doing well for his age. I just feel like everyone in Hollywood is pressured into looking young forever when it just looks creepy when you really try to do this.
Travolta's son, Jett, sadly passed away during their Christmas vacation in 2009 from a seizure. Travolta credited his family and Scientology with helping him get over the death of his son. He's been a practitioner of Scientology since 1975, however, former Church of Scientology executive director William Franks alleged Travolta was wary about leaving the church because he feared they would publish detailed revelations of his private "homosexual life"
4. Brendan Fraser.
Brendan Fraser was a leading man in the 90s and 00s with his good looks and willingness to do stunts getting him job after job.
He starred alongside Elizabeth Hurley in Bedazzled in 2000 and starred in The Mummy movies in the early 00s.
However, his acting career went on a decline not long after the third Mummy film came out and he is nowhere near as well-known as he once was. One of the factors that contributed to this was an encounter he had with Zach Baron in 2003.
Berk reached out to shake his hand, Fraser says, and then groped him: "His left-hand reaches around, grabs my ass cheek, and one of his fingers touches me in the taint," Fraser tells Baron. "And he starts moving it around."
Jackson has had an incredibly successful career and has sold over 100 million records making her one of the best-selling artists in the history of contemporary music.
She's also one of the most awarded artists of the past 25 years and has been cited as an inspiration among numerous performers.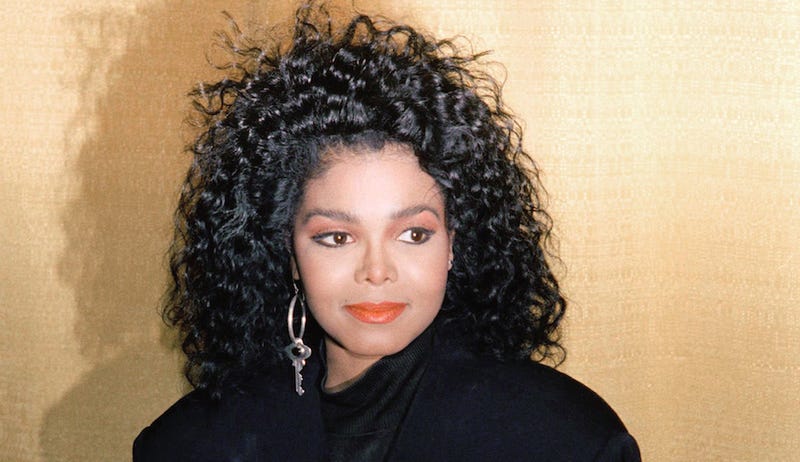 Janet Jackson gave birth to her first child last year at the age of 50 and divorced from her husband in at the end of last year.
6. Kevin Federline.
The wannabe rapper shares custody of his two sons Jayden, 10 and Preston, 11 with his ex-wife Britney Spears and reportedly gets along very well with her.
However, it was recently reported that he has requested more child support money from Britney.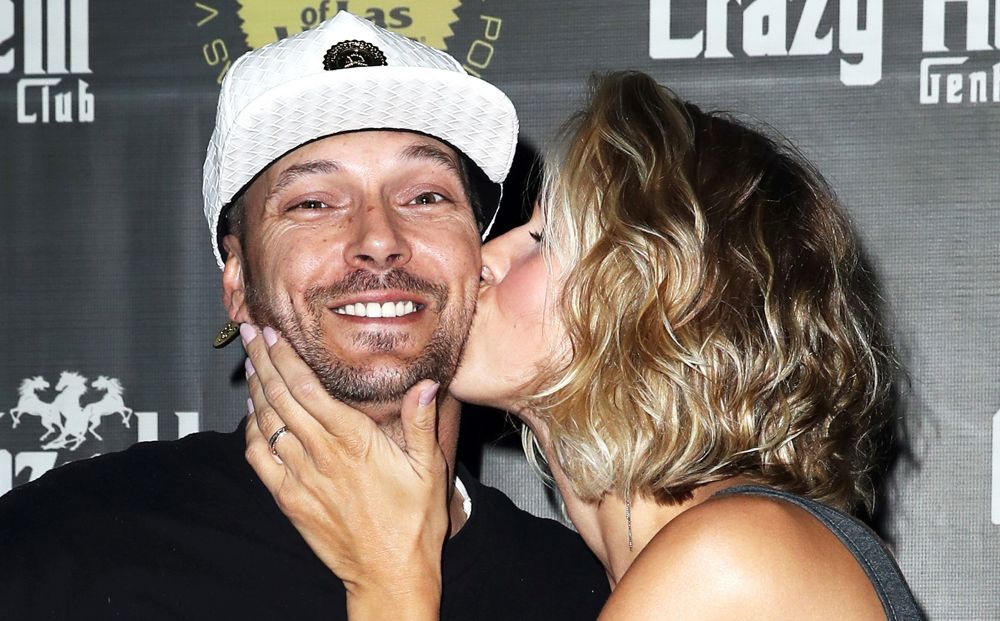 "Kevin is trying to voluntarily revisit a modification of the existing child support number, given that the kids are older and the financial circumstances of the parties are significantly different than when the child support was originally resolved," a source shared with E! News. "A letter asking to meet and confer on the issue was sent to Britney's representative on Thursday."
7. Val Kilmer.
Val is no longer the screen god he was in 80s and 90s movies like Top Gun, The Doors and Batman Forever and has struggled with a two year battle against throat cancer.
After having chemo and a procedure on his trachea which has reduced his voice to rasp, life has taken its toll on Val, 57.
In a more recent interview, he revealed he likes to keep things light.
"I was too serious," he admits of his movie-star moment. "I'd get upset when things like Oscars and recognition failed to come my way."
8. Rob Kardashian.

The reclusive sock designer has struggled with his weight for the past few years. The 30-year-old  was diagnosed with type 2 Diabetes last December and has found it difficult to get motivated despite having a family fitness coach.
After splitting with long-term girlfriend Adrienne Bailon, he's not had much luck with women after being cheated on by Rita Ora. He now co-raises his daughter Dream who he had with former fiancée Blac Chyna.
9. Renee Zellweger.
If you rewind back to 2001, Renee looked very different. Sure it was 17 years ago, but all of a sudden he nose was thinner, her lips are fuller, her cheeks are bolder and her forehead looks younger. Everyone was asking themselves the same question in 2014 "What has she done?"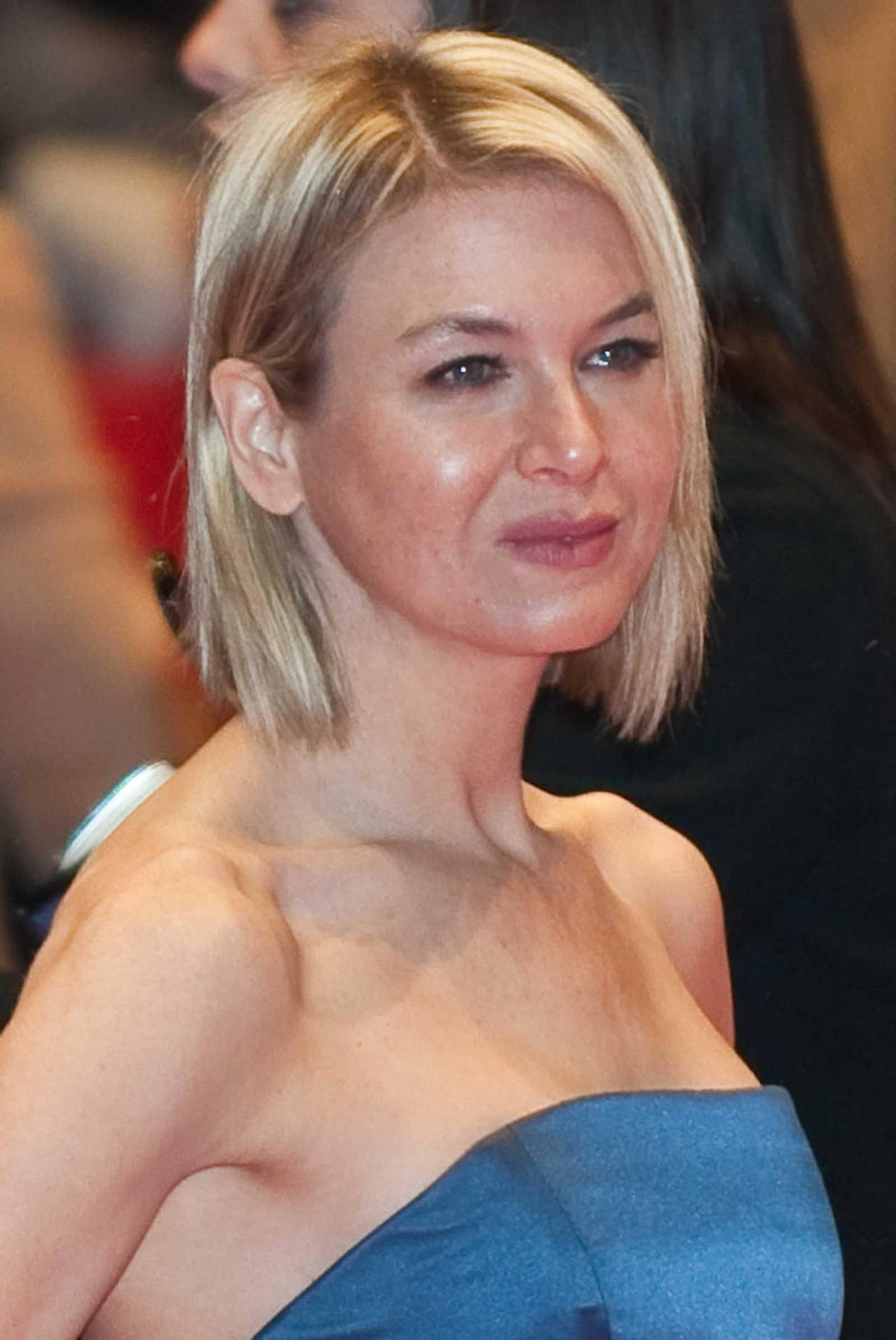 She did look a little more like Renée when she starred in Bridget Jones' baby in 2016. When quizzed about her appearance, Zellweger responded, "Perhaps I look different. Who doesn't as they get older?! Ha. But I am different. I'm happy."
During the 80s, Rourke starred in a number of hit movies and received critical praise for his work. He left his career in the early 90s to become a professional boxer before retiring 3 years later.
He starred in films like The Rainmaker and Buffalo '66 in the 90s but work slowed down for him a little during this time.
He has since appeared in Iron Man 2 and The Expendables.
11. Pamela Anderson.
Probably best-known for her slow-mo running down the beach and unlucky love life. She rose to fame after becoming a playmate but now works as an activist for environmental and animal rights activist.
She made a brief return to her Baywatch roots in the 2017 movie and has appeared on UK show Loose Women before being interview by Piers Morgan on one of his episodes of Life Stories.
Rumours went around that she was dating WikiLeaks founder Jullian Assange as well as Russian president Vladimir Putin….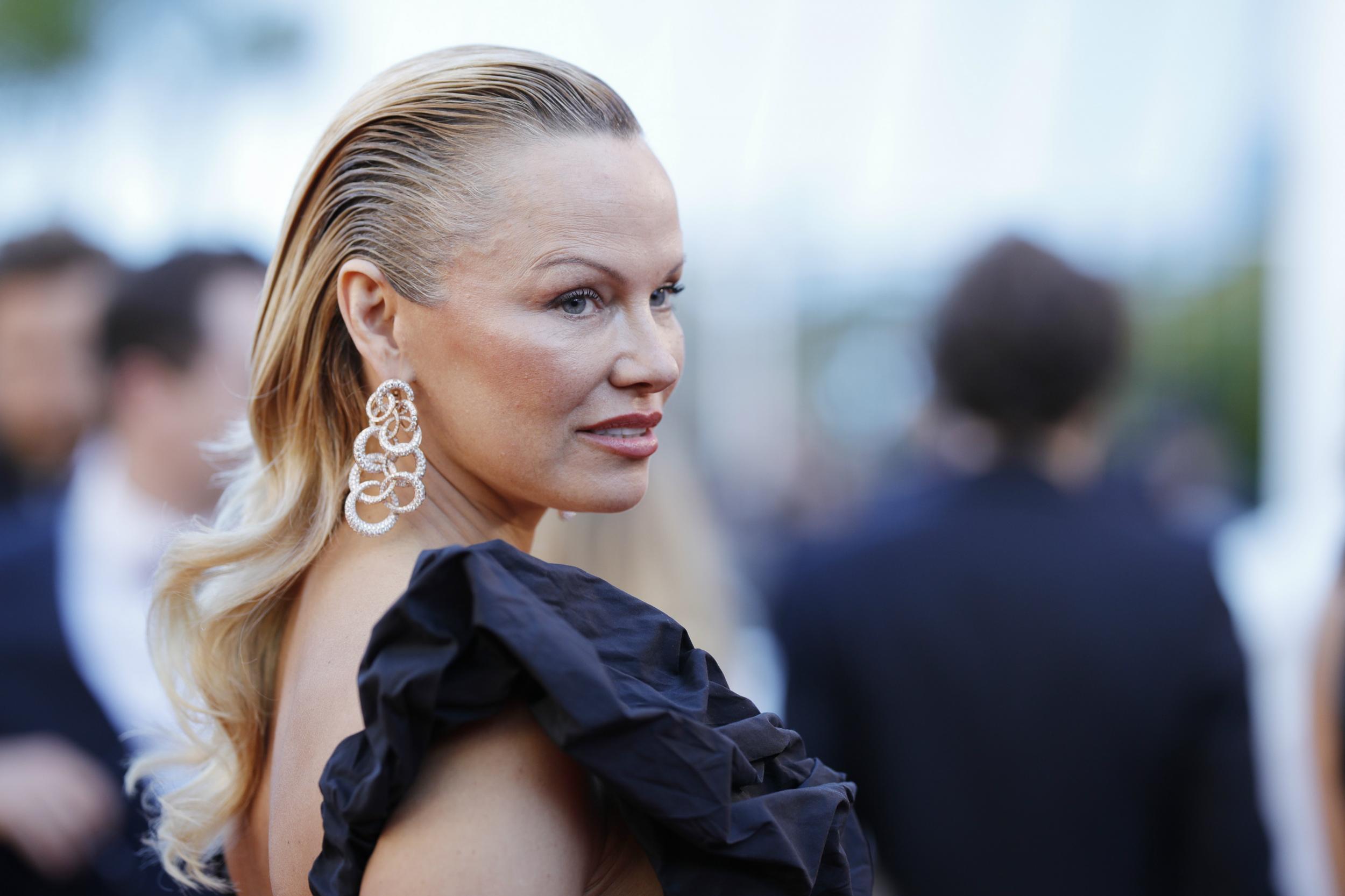 12. Madonna.
The 59-year-old is without a doubt the best-selling female recording artist of all time. She not only topped the charts, she became a successful and recognised actress before founding her own entertainment company 'Maverick'.
She's ventured into fashion design, writing, health clubs and filmmaking as well as contributing to various charities and founding Raising Malawi.
13. LaToya Jackson.
Jackson's recording career started to decline in the 90s as a result of her controversial marriage to entertainment manager Jack Gordon whom she was allegedly forced to marry against her will.
After divorcing him in 1997, Jackson made a comeback in the 00s and she appeared on The Celebrity Apprentice in 2011.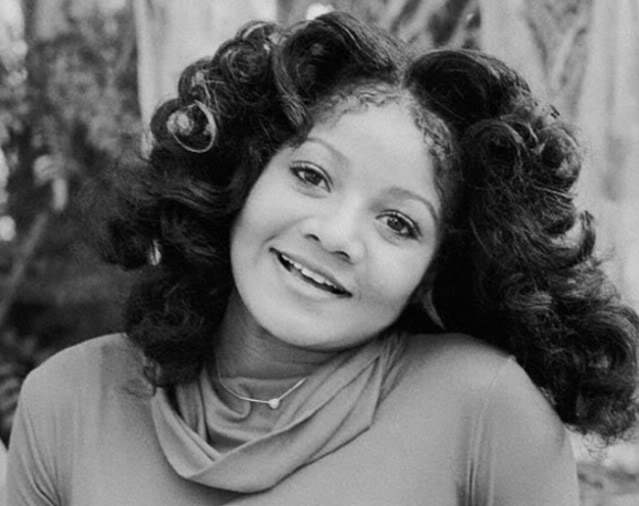 She's since starred in her own show on the Oprah Winfrey Network, Life with La Toya, which aired for 2 seasons.
14. Keith Richards.
The 74-year-old  musical legend is best known for being the guitarist and founding member of the Rolling Stones. He'd been tried on several drug-related charges in the late 60s and 70s and served a three-month sentence in prison.
Over the years he's been charged with a number of different offences, including reckless driving.
He now lives a quieter life with his wife of 34 years. He has two children from his first partner and two from his current wife. Talking about his past image, he said "like a long shadow … Even though that was nearly twenty years ago, you cannot convince some people that I'm not a mad drug addict."
15. Brigitte Bardot.
Brigitte Bardot is without a doubt one of international cinema's best-known sex symbols. She starred in hot movies like And God Created Women, La Vérité and Le Mépris.
She retired in 1973 after a 20 year career and has since been active in animal welfare issues as well as being an outspoken supporter of the National Front.
What you might not have known about this lady, is that she's been convicted 5 times in French courts for racial hatred offences, paying several fines. Oh and she also expressed her distaste for women in the film industry who complain about sexual harassment.
16. Johnny Depp.
Depp is regarded as one of the world's biggest film stars and has gained praise over the years for his portrayals in movies like Donnie Brasco and Finding Neverland.
It has been widely reported that Depp has been suffering from an alcohol problem for a number of years now.
17. Geena Davis
Geena Davis is another American actress who found fame in the 80s appearing in the likes of the Fly, Beetlejuice, A League of Their Own and Stuart Little.
In 2005 she won a Golden Globe award for Best Actress for her role in Commander in Chief and in 2014 she returned to TV to star in Grey's Anatomy.
Not only has she done her fair bit of acting, she has also produced and written a few films. Over the years Davis has modelled for some pretty big names.
18. Mark Hamill
Mark Hamill is an American actor who is probably most famous for playing Luke Skywalker in the Star Wars film series. After the success of the first Star Wars films, he appeared in sequels The Empire Strikes Back and Return of the Jedi.
Between the filming of the first and second film, Hamill was involved in a automobile accident which caused him to fracture his nose and left cheekbone.
Most recently Hamill has done quite a bit of voice acting for Star Wars and Transformers television series. He also appeared in one episode of The Big Bang Theory in 2018.
Dolly Parton first rose to fame in 70s after her first debut album was released in the 60s. It has been revealed that Dolly Parton is the most honoured female country artist of all time!
She has 41 career top-10 country albums, a record for any artist, and she has 110 career charted singles over the past 40 years. Not only has she had her own success, she has been responsible for writing some huge hits like "I Will Always Love You" the song in which Whitney Houston covered.
Just like many Hollywood stars, Dolly Parton seems to have had quite a bit of work done, resulting in her look changing quite a bit. Jolene will always be a classic!
20. Clint Eastwood
Clint Eastwood first achieved success in the Western TV series Rawhide and continued to venture into the Western series' in the 60s.
In the 70s and 80s Eastwood appeared in the five Dirty Harry movies as antihero cop Harry Callahan which, along with his Wester roles, made him a cultural icon of masculinity.
Now aged 87, the American actor focus mainly on directing films. Is there anything he can't do?
Image credits: Lostinhistorypics
 If you liked this article, please feel free to 'SHARE' it with your friends and family.