Okay Monday, let's do this!
Monday's can be tough as hell. Then comes Tuesday…and Wednesday..and you get the picture, the week takes it's toll on all of us. Most days are spent counting the minutes until the weekend so we have the perfect excuse to put our feet up with a chocolate bar and a glass of vino. 
But this week, why don't we try things a little differently? As much as I enjoy a good moan, if you're being a negative Nancy all through the week, that's seriously gonna cloud your mind and could seep into your precious weekend time! So let's make this week a little more interesting and enjoy every day. 
Need some inspiration? I got you! Let's take a look at these tips, tricks and facts to get us through the week FEELIN' GOOD whilst we do it. 
1. FACT – It could be worse

At least Lemony Snicket didn't write your life story. But seriously, it could be worse! There's no use sulking your way through the week because it's just useless energy. And even if you have a really difficult week approaching, try to remind yourself; it still could be worse and you have many things to be thankful for.
2. Have something to look forward to during the week


Make a delicious meal or eat a delicious one at a restaurant but make a plan to look forward to mid week so you're not just holding out for the weekend!
3. Speak to people more
Whether it's someone you work with or the assistant in the supermarket, talk a little longer. Trust me, you'll feel good about it later.
4. Refer to this GIF when you're feeling bad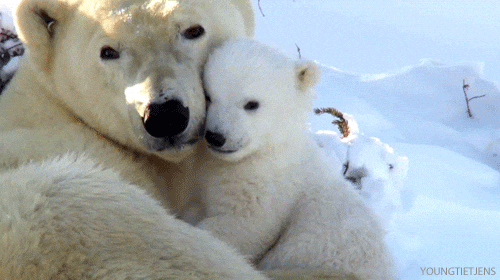 Polar bear love is pure. Whilst it might not wipe away the stress of the day, it certainly gets the 'awww' response which makes you feel all loving and soppy.
5. Remember – many people are having the best day of their lives today!
It may not be your best day, but statistically, it's someones! So as long as you're not a careless sociopath, this will make you feel a little happier.
6. You will laugh this week. But try to laugh more
The average person laughs 17 times a day. Let's make it 20! And you've gotta get it started, so why don't you make a joke? Others will appreciate it more than you realise.
7. Exercise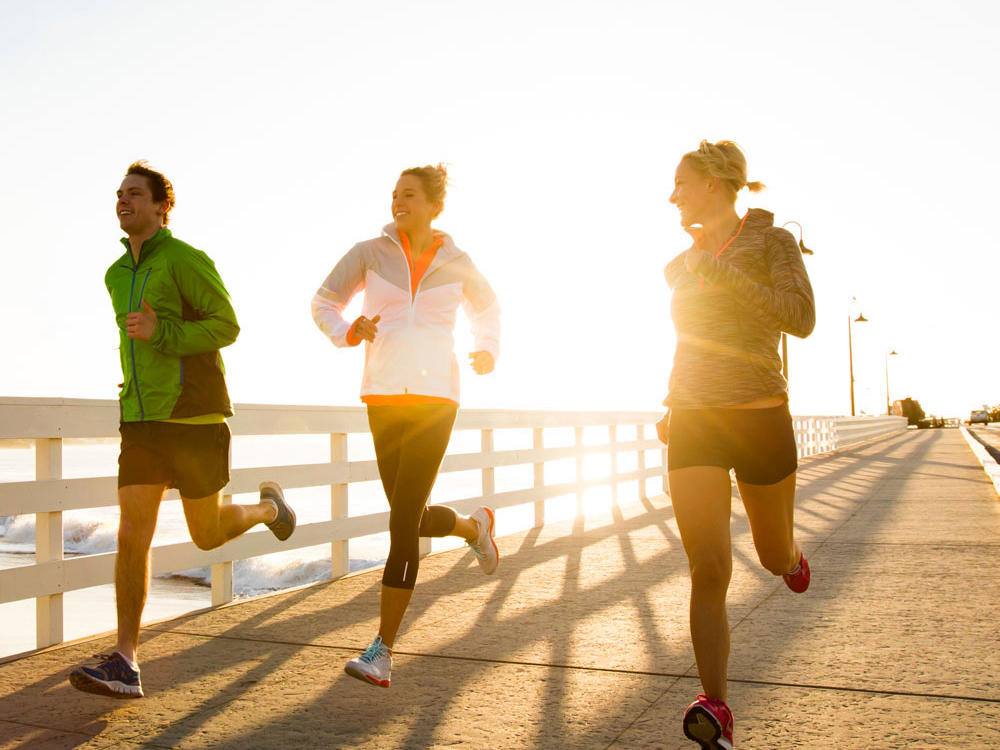 We all know exercising releases endorphins that make you feel good. So get that serotonin up and get out and do something! It may be hard to push yourself, but the feeling that comes after is so worth it.
8. Have some time for you
Recuperate and recharge. Whether you like reading, listening to music, walking or watching TV, have some time for you and you alone. If you spend your day surrounded by others, this is definitely important. Peace, quiet, and mental solitude is essential to recovering from the stresses of everyday life.
9. Try a random act of kindness

Not only will your kindness make someone else's day, you're gonna feel good about what you've done. It's these kinds of small gestures that are gonna make your week feel that bit nicer.
10. Be positive as much as possible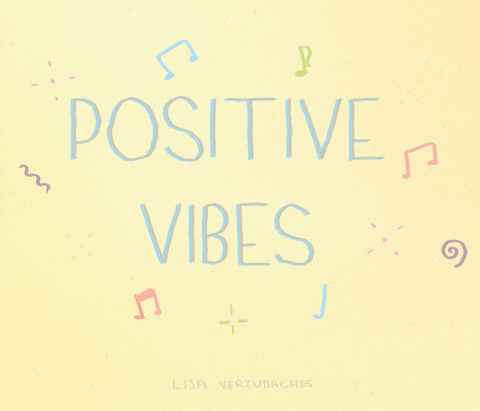 People will love you for it! No one wants to be swamped with negative thoughts all day, so try to see the positive side of something you'd usually moan and groan about. You'll enjoy your week so much more. Try it!
11. No matter what day you read this, the weekend is less than five days away
Woop Woop! Even if by this stage, you're actually enjoying your week because you listened to the points above, we still all love the weekend. So here's a reminder that it ain't far.
12. Make an effort
It's been proven that the more effort you put into how you look, the better you feel. So make an effort with your outfit or your hair or your make up today. You'll likely get a compliment too, which will certainly better your week!
13. Remember, you are incredible!

Just your existence is a miracle! So I can't even imagine how many other incredible things about you there must be. Don't forget this. The more you accept this, the more confident you'll be. The more confident you are, the happier.
14. See a friend through the week and just talk
Talking is therapeutic and seeing your friends is a great way to have something to look forward to in the week. You need a break away from all the seriousness to just gossip and laugh with your bestie. Go!
15. Within the next 24 hours, you will be in your pyjamas
And your feet will be up! No matter how stressful a day is, there is always something relaxing on its way. Add a hot cocoa with marshmallows for extra comfort if you had a really bad day.
16. Hug someone!
Did you know? After 20 seconds of hugging, the physical effects of stress are reduced, including your blood pressure and heart rate. All the more reason to have a little cuddle.
17. Read through Twitter's #MondayMotivation tweets

Plenty of people are the same as you, looking for motivation to make the day good. Twitter is full of great people inspiring us all to get through the week with a positive attitude. Take a look, you won't regret it!
18. Have a glass of wine
Wine and cheese mend everything. If you've had a particularly rough day, don't deny yourself. Enjoy a lovely pinot with a tasty snack. No one's gonna tell…
19. Love yourself… or someone else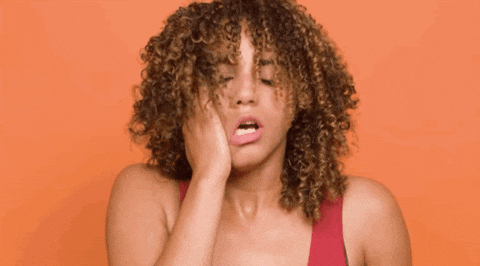 You understand what I'm getting at. Make yourself feel good.
Ladies, if you do these things or even just a handful of these things, I promise you, you're gonna feel better this week. And why wouldn't you wanna feel better? You're all amazing and deserve to feel good all of the time.
Got any words of wisdom to help the other ladies get motivated? Comment on our Facebook and spread the love. And don't forget to share this article with your friends and family!