They're more like us than you think…
…or at least they were until they got famous and became royalty.  
When you look at your favourite stars of Hollywood now, it's hard to imagine that once upon a time they lead a normal life and were in fact, just like us! 
But it's true! Before their rise to stardom, celebrities were doing everything they could to get by, and some of them were going to some pretty interesting lengths to get some money together! Here are 16 jobs your favourite celebs took on before they found their feet in the biz…
1. Channing Tatum was a stripper
No wonder he was so good in Magic Mike. When Channing was 19, he started stripping for money and we definitely think he'd be good at it too. He says he learned women were more often wanting a guy who was "willing to make a fool of himself" rather than a sexy guy. Don't know about you ladies, but I agree!
2. Whoopi Goldberg was a morgue beautician

After achieving a degree in cosmetology, Whoopi started working in a funeral home preparing corpses for viewing. She says on her first day, her new boss gave her some advice when he popped out of a drawer in which bodies were usually kept! "Now that the worst thing you could imagine has happened, you ready to work?" he said, after giving her a big fright.
3. Christopher Walken was a lion tamer
You know when your young and dream of running away with the circus? Well, Christopher Walken followed through on his dream at the young age of 15. As far as the resume goes, lion tamer turned actor is pretty impressive.
4. Nicole Kidman was a massage therapist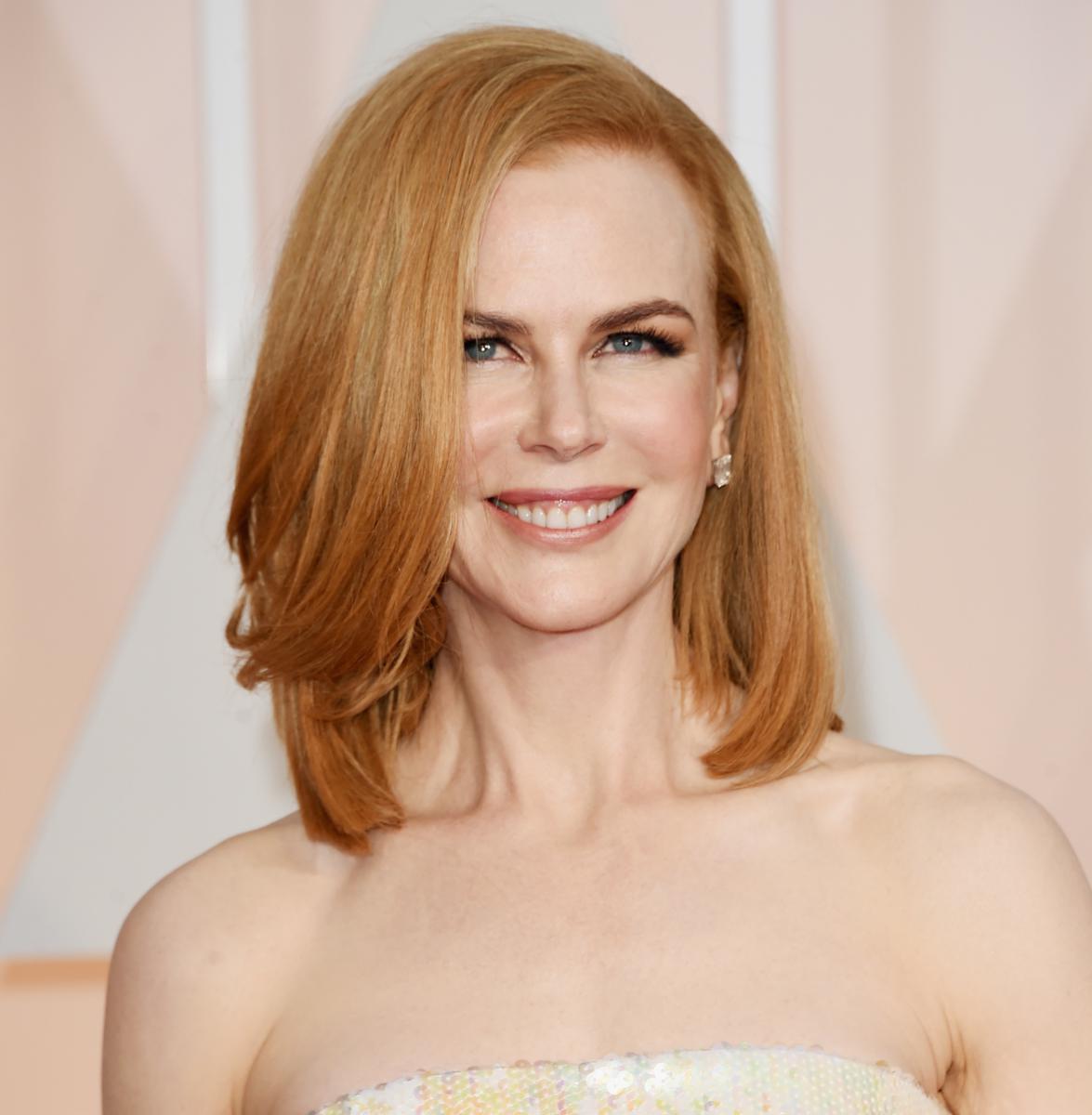 Nicole wasn't on the path to be a massage therapist. It wasn't until her mother got sick she decided to help; "My mother had breast cancer, and so when you go through radiation you get terrible seizure of the muscles, so I took the massage course" She ended up liking it and started it for a living. How heartwarming!
5. Mick Jagger was a porter at a psychiatric hospital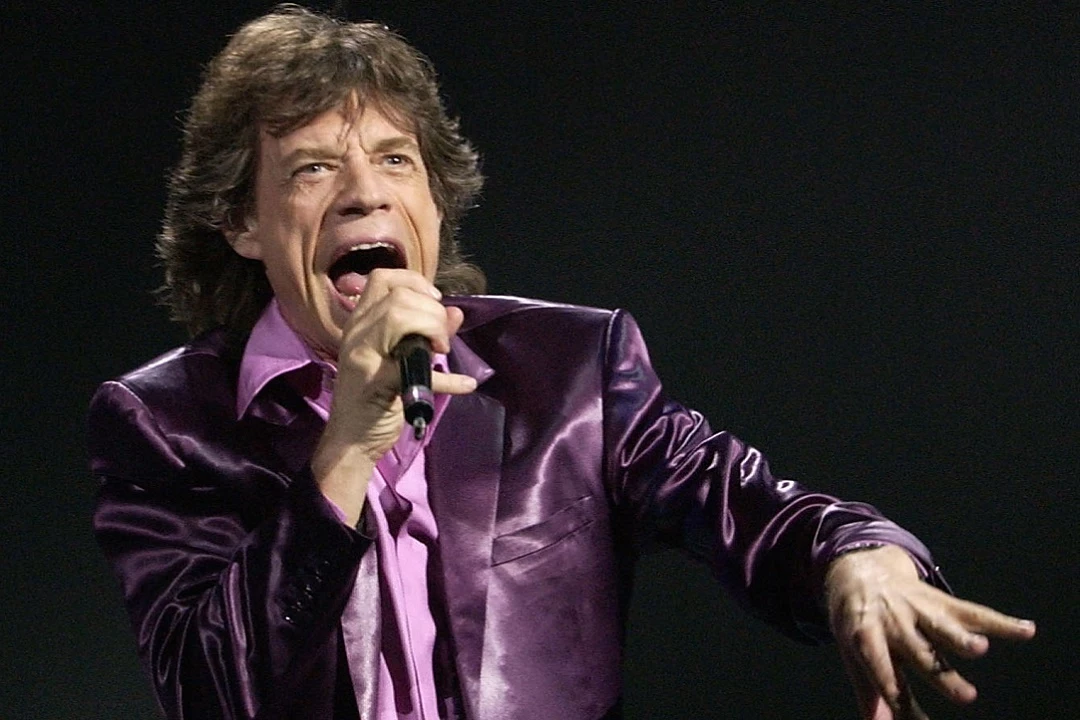 The musician wasn't always so rock 'n' roll. Mick Jagger worked as a porter at the Bexley Mental Hospital while he was a student at the London School of Economics. He earned a mere 4 pounds, 10 shillings per week (about $7.80 U.S.). It's hard to envision Mick doing anything else, isn't it?
6. Meghan Markle was a calligrapher for wedding invitations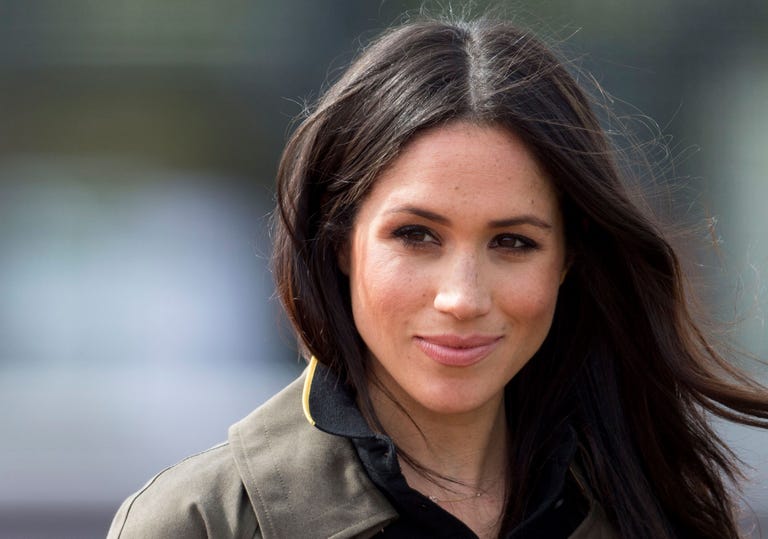 So jealous of this cool skill! Imagine telling your friends now that Meghan did your wedding invitations. Perhaps she could save on budget and do her own?

7. George Clooney was a door to door salesman
The hunky actor used to sell insurance door to door for a living. He also proclaimed that he "sold ladies shoes" and "worked at an all-night liquor store". Kudos, George Clooney! Glad to hear you're down to earth and know the meaning of hard work.
8. Eva Mendes sold hot dogs in a shopping mall
Delicious. The beautiful Eva worked on the "Hot Dog on a Stick" counter at the Glendale Galleria in Glendale, California, where she earned the minimum-wage of $4.25 per hour. Work it, girl!
9. Vince Vaughn was a lifeguard at the YMCA
"When I was younger I was a lifeguard at a YMCA and I was late too many times," he said. We'll forgive you for your punctuality, Vince. We're just glad we can relate.
10. Jim Carrey was a cleaner in a factory
Jim's dad got him and all his siblings jobs at the factory he worked in. Jim said it was very tiring with school commitments too. "I slept in class because I was working in the factory for eight hours after school." We sympathise, Jim. That sounds pretty hard going!
11. Amy Adams was a Hooters girl
Before making her big break, Amy worked for a few months as a waitress at Hooters. Only 18, she quickly realised it wasn't for her as she explains she was "naive and just did not get it". Well, you gave it your best shot, Amy! That's the main thing.
12. Jennifer Hudson worked in Burger King
WHAT!?
She turned to making Whopper burgers into making whopper songs! But Jennifer doesn't have any complaints here, she says "I've loved all my jobs. Even when I worked at Burger King". Good to hear, Jen!
13. Rachel McAdams worked in McDonald's
I wonder how she managed to keep that amazing figure!?
For 3 years, I might add! That's impressive. The glamorous actress says she wasn't very good at her job proclaiming "I broke the orange juice machine one day". At least it wasn't the milkshake machine, Rach, that drives us all wild.
14. Brad Pitt was a chicken-suited advertiser
Hard to imagine the hunk going out into the street with flyers dressed as a chicken..but he did! Outside an El Pollo Loco restaurant, he would stand, luring passers-by into the restaurant with a cluck! He says he had many jobs at this time, including driving limos for strippers and moving furniture. Hard work paid off, Brad!
15. Hugh Jackman was a clown
How dare they hide his good looks like that! But Hugh Jackman says he loved fooling around. Whilst in his twenties,  he earned $50 as the attraction at kids parties in Australia.
16. Jon Hamm worked on set soft core porn movies
Yes indeed. Jon Hamm was a dresser on softcore porn movies, a job he labels "the worst job ever" though it was an "experience" all the same. Ultimately, he was glad to move on to bigger and better things hastily.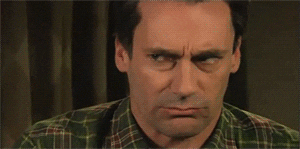 So what do you make of this list? Shocking huh? Comment on our Facebook page if you know about any celebs' shocking previous jobs that I didn't mention. And don't forget to share this with your friends!