It's hard to believe, but it's now been almost two years since Two and a Half Men went off the air. It felt like the show was around forever, but after 12 very successful seasons, fans of the comedy hit were treated to a solid, if not strange, series finale, and were forced to say goodbye forever.
There was a lot to like about the show, and a lot of controversy surrounding it that made for good conversation around the water cooler. Charlie Sheen, the show's original star, had left in 2011 with a lot of rage and a lot of oddball talk.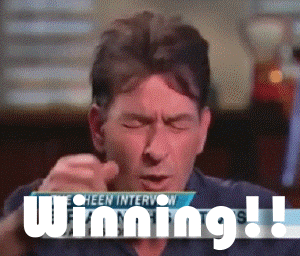 Chuck Lorre, the show's creator, was also quite vocal about Sheen's departure or dismissal or both, and he seemed to hold onto a grudge until the bitter end, milking the laughs at Sheen's expense to the very last second of the show. Angus T. Jones had his own public meltdown and criticized the show that made him the highest-paid child actor in history.
However, the show still trudged on. It introduced Ashton Kutcher as the new star/co-star in season 9, and kept afloat for 4 more seasons, a feat that no one probably thought was possible.
The fallout from Charlie Sheen's dramatic exit from the sitcom became a show in itself, but despite the general feeling that the show was over, they managed to make it work without him for another few years.
Amidst all the hype, public battles and fanfare, it was easy to find yourself inundated with everything you could ever want to know about the show and then some. But there is a lot of stuff that has come out since the show went off air that might surprise you. Check out this list:
15

.

 Angus T. Jones Misses Acting
First of all – wow. What a difference in his appearance! Angus T Jones' character Jake was cute as a button in the early seasons of the show, but he's all grown up now, and he has some interesting things to say about his time on the show.
In 2012, Angus T. Jones shocked the fans of Two and a Half Men by announcing that he was uncomfortable with his character's new "adult" arc and thought the show was "filth." This apparently all stemmed from Jones' intensified religious views.
The showrunners, in turn, gave Jake a lesser role to start with, and he was eventually written off completely. When Jake returned for the series finale, it was a mind-blowing reunion because of how different he looked on set.
Jones also hinted that he might return to TV at some point in the future: "Getting to be back on the set with everyone again kind of showed me how much I did like it."
However, ethics will definitely come into play, as he once was quoted as saying "You cannot be a true God-fearing person and be on a television show like that."
14

.

 John Cryer is Nearly Bald
You probably thought that Jon Cryer had a nearly full head of hair just like his character Alan Harper, even if it's kept short,
Cryer, who sports a nearly bald head in real life, has said that they achieve the look through a "long, involved process that starts with stuff like shoe polish, basically, that they coat your scalp at the top." He describes it like a roller that is rolled across his head to hide the baldness.
The magic of television, folks.
13

.

 Blythe Danner Was The Mom
In the original pilot episode, which went unaired, Blythe Danner played Evelyn Harper, Charlie and Alan's ice-cold mom.
While Danner suggests that there was a falling out between her and the showrunners that was responsible for her role being recast, the powers behind the show claim that Danner was trying to make changes to the show and that kind of input wasn't received all that well.
One of them went on to say, "Blythe is a wonderful actress who was put in a part that was not a good fit for her." After Danner's dismissal, Holland Taylor was cast as the Harper mom and the pilot was rewritten and reshot.