They say it's not what you know, it's who you know…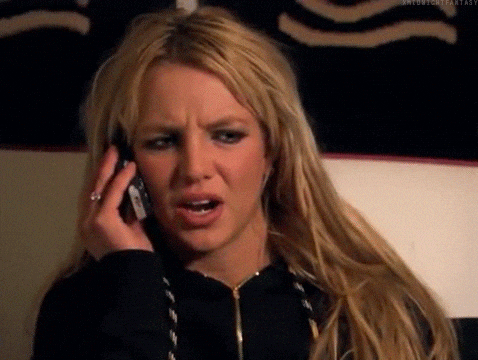 We're all aware Hollywood is an exclusive industry with a plethora of family trees entwined through it. The high society is made up of relations upon relations of stars who got their sisters, brothers, cousins, nieces and anyone else a role in a movie from the flash of a name. 
Plenty of directors have chosen to cast their offspring in their movies such as Judd Apatow, Francis Ford Coppola and Clint Eastwood.  Other stars often date, marry and make kids who usually go on to be the next generation of stars. It's a vicious cycle. 
We know all about the Fonda's, the Kardashians, the Sheen's and plenty of other well known dynasties. But what of the celebrities you didn't know were related? Some families attempt to keep their relations secret and want to find their feet alone, never working with their family members and not conforming to Hollywood's elitist members club. 
Let's take a look at 14 celebrities that you most likely didn't know were related…
1. Jenny McCarthy and Melissa McCarthy
Relation: Cousins. Many haven't made the connection that these two are related despite having the same second name. Bridesmaids and The Heat star, Melissa, has never actually been photographed with 90's actress, Jenny, apart from in huge throwbacks to when they were kids.
2. Warren Beatty and Shirley MacLaine

Relation: Siblings. The pair don't share the same surname hence why some people don't know about this one. Despite the two being "so close", their careers have never crossed paths and they've both made their names on their own. Respect.
3. Kate Mara and Rooney Mara
Relation: Sisters. It still comes as a surprise to many that these two beautiful actresses are siblings. Despite sharing the same name, they have been pronounced "dissimilar" by many. House of Cards star, Kate, says it can be "complicated" being often compared to Rooney but "while it may be both of our passions, it is just a job at the end of the day. It's not the most important thing to either of us".
4. Bernie Sanders and Larry David
Relation: Third cousins. I do wonder now how none of us realised this. This one was only actually discovered last year when comedian, Larry and politician, Bernie, went on TV show Finding Your Roots. You can watch the hilarious reaction here.
5. Michael Madsen and Virginia Madsen
Relation: Siblings. Despite the name, this one seems to pass everyone by, including me! But yep, Tarantino's best 'budd', Michael Madsen (Reservoir Dogs) and Sideways actress are actually siblings. When Virginia talked about her and her brother's passion for acting she said "There was nothing they could do to stop us — my brother and I were both very, very serious about it". Good for you guys, you made it.
6. Oona Chaplin and Charlie Chaplin

Relation: Grandad and Grandaughter. Charlie Chaplin, one of the most iconic movie stars of all time, left a legacy behind him. His Granddaughter, Oona, is following in his footsteps as a talented young actress. You may recognise her from Game Of Thrones, in which she played Talisa Maegyr, wife of Rob Stark in the HBO series.
7. Tom Hanks and Colin Hanks
Relation: Father and Son. Yep. Often people don't realise that Colin, star of King Kong and The House Bunny, is, in fact, the son of the acting legend, Tom Hanks! Though, once you know it you can see the resemblance, right?
8. Al Roker and Lenny Kravitz

Relation: Cousins. The TV personality, Al, announced they were distantly related on the Today Show and though they aren't very close, Roker said "All I know is I'm going with it. Kids think it's cool." We'd go with it too, Al.
9. Stellan Skarsgard, Alexander Skarsgard and Bill Skarsgard

Relation: Father and sons. Good Will Hunting actor, Stellan (middle), has created two rising stars who are following in his footsteps, but lots of people don't know they're his sons! Alexander (right), known for True Blood and Big Little Lies, and Bill (left), who recently rose to fame as the notorious clown in the remake of  IT are both on their way to huge stardom.
10. Brendan Gleeson and Domhnall Gleeson 

Relation: Father and Son.  The Irish actor, Brendan, famous for the Harry Potter franchise and In Bruges, has created a stellar young actor in his son, Domhnall, who is slowly becoming more famous than him! Domhnall has starred in box office hits such as the new Star Wars franchise and Ex Machina. The two crossed over when they starred in the Harry Potter franchise together. Brendan was Mad-Eye Moody and Domhnall played Bill Weasley.
11. Ron Howard and Bryce Dallas Howard
Relation: Father and daughter. Now you see them together, you're thinking 'how did I not know?' right?! Hollywood director, Ron Howard, has led his daughter into the spotlight and she's been an asset to the movies ever since. The actress stars in Jurassic World and The Help.
12. Sofia Coppola and Nicholas Cage
Relation: Cousins. Yes, the Hollywood actor, Nicholas, and director Sofia are actually cousins! Sofia's dad and director of the Godfather trilogy, Francis Ford Coppola has a brother who is Nicholas' dad! Fun fact: actor Jason Schwartzman is also an extension of the Coppola family.
13. Tom Cruise and William Mapother
Relation: cousins. This one gets past a lot of us! So Mission: Impossible Hollywood treasure, Tom Cruise, is the cousin to fellow actor, William, famous for playing Dr Ethan Rom in ABC's Lost. It's pretty much mission impossible to find a picture of the two together so we're unsure how close they actually are. Nevertheless, interesting, huh?
14. Madonna and Hillary Clinton
Relation: Unspecified. Wait, what? Yup, it's true. Politician Hillary revealed on The Ellen Show that Madonna was her 10th cousin?! Allegedly, Madonna and Hillary share great-great-great-great-great-great-great-great-great-grandparents. Weird, huh?
So there you have it! 14 celebrities you probably didn't know were related. Did I miss anyone out? Who do you know that you think most people don't? Comment on our Facebook link with any you might know about and don't forget to share with your fellow family and friends, ladies!