Welcome to a movie lovers paradise…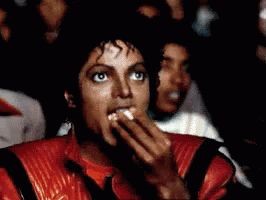 Are you a cinephile? A trivia lover? Then look no further! We all love to discover a little bit extra about our favorite flicks, and these facts won't disappoint!
We're here to share some of the most interesting film facts that you probably didn't know about…
1. Natalie Portman was originally cast as Juliet in Baz Luhrmann's Romeo and Juliet but was recast because of the age difference between her and Leonardo Dicaprio
The relationship proved problematic when the cast started filming. Leonardo was 21 years old at the time, making him 8 years older than Natalie. They decided to stop shooting and recast actress Claire Danes as Juliet.
2. O.J Simpson was nearly cast as the Terminator, but it was decided against as he was said to be 'too pleasant'.
Yep, you read that correctly. Film producer Mike Medavoy had a meeting with director James Cameron in which he told him he wanted O.J to play the lead role. But James Cameron was instantly not on board with the idea deeming O.J not a right fit because it was at the time he was 'likable, goofy, kind of innocent guy'. Crazy, right?! We can't envision anyone but Arnold!
3. Gene Kelly performed the iconic Singin' in the Rain scene with a fever of 103ºc
In the famous dance sequence in which Gene Kelly sings the title song while spinning an umbrella, splashing through puddles and getting soaked to the skin, Kelly was sick with a 103 °F (39 °C) fever.
To add to the situation, the rain in the scene caused Kelly's wool suit to shrink during filming. What a guy. It's so impressive that he got through it!
4. When Hattie McDaniel made history by being the first African-American actor to win an Oscar, she was still segregated from other white nominees
Powerful movie executives had to beg to even get her into the Ambassador Hotel ceremony and then she was forced to sit at a small table far away from her fellow nominees. Her 67-second acceptance speech was heartbreakingly humble.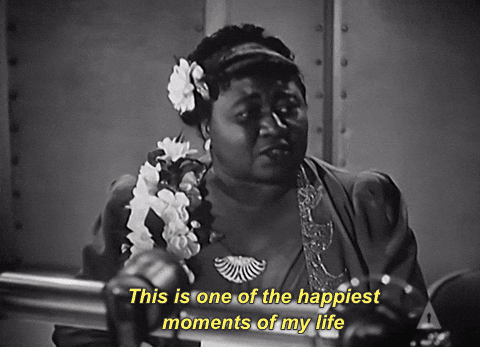 She sobbed as she said: 'I sincerely hope I will always be a credit to my race and the motion picture industry.'
5. During the shooting of Django Unchained, Leonardo cut his hand badly during a scene…
But the professional continued acting and subsequently rubbed all the blood from his injury on Kerry Washington's face! The shot made the final cut and really adds to the tension of the scene.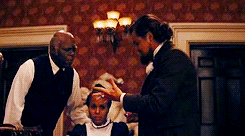 6. Speaking of Tarantino, whilst filming Inglorious Bastards, Tarantino suggested to Diane Kruger something truly SHOCKING…
In a scene in which Diane's character, Bridget von Hammersmark, gets strangled, Quentin asked that he could actually strangle Diane until she passes out to get a realistic shot! The craziest part? Diane agreed! And in the iconic scene, those hands actually belong to the director, and Diane's reaction is real.
7. For Charlie Sheen's small role in Ferris Bueller's Day Off, he prepared by staying awake for 48 hours
The actor stayed awake for his role as a drug addict sat in the police station, in order to gain an 'authentic look'. Safe to say it worked, Charlie!
8. James Cameron solved a mystery about the Titanic shipwreck from his dedication to the movie…
It had always been a mystery what happened to the grand staircase in the Titanic, as it was never found upon the wreckage. Cameron had an exact replica made for the movie, and when they began filming scene's of the ship sinking, the replica staircase began to float! It was concluded that the staircase from the actual ship must have done the same.
9. On the subject of Titanic, did you know this man at the end of Titanic drinking from a flask was based on a real passenger?
A passenger that survived in the Atlantic as a direct result of his blood alcohol level. How crazy is that?
10. For the role of Max Cady in Cape Fear, 
Robert De Niro paid a dentist $5,000 to make his teeth look bad…
The known method actor wanted to feel completely involved in his role. Subsequently, he paid his dentist $20,000 to fix them back up!
11. The sound of the velociraptors in Jurassic Park was made from the recorded sound of tortoises mating!
Yes, the iconic scene in which the dinosaurs communicate with each other is actually the recorded sound of tortoises having sex. I don't know how they knew it would work, but it just does!
12. In Toy Story, Buzz Lightyear's original name was Lunar Larry. After a lot of debate, it was eventually changed to honor real-life astronaut Buzz Aldrin.
And thank the heavens they did! We can't imagine a Lunar Larry, it just doesn't have the same ring to it!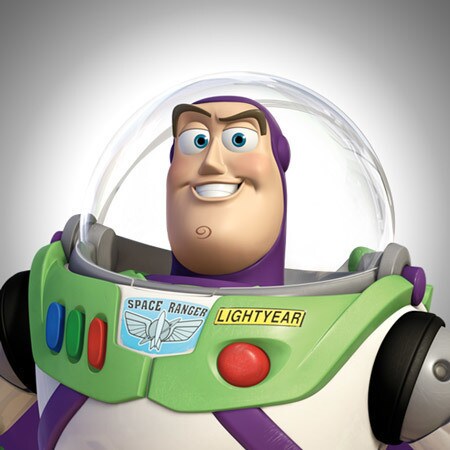 13. Michael Caine was so terrified of Heath Ledger's Joker in The Dark Knight that he forgot his lines in their first scene together!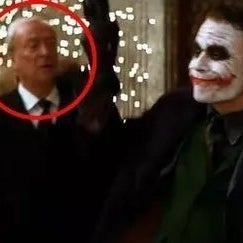 Caine said he wasn't prepared for how scary he would be. "When the bloody door opened on that lift, he came tearing out. I forgot every line. Terrifying."
So acidheads, there you have it! Fascinating stuff, huh? Do you have any of your own movie facts you want to share? Comment on our post on Facebook and let us know!