Can you imagine living in a world without Disney? No, me neither, and more importantly… I wouldn't want to! Disney is a company with a very important goal: to create magic for adults and children all over the world. Whether it be big or small, you never forget the moment when you were touched by Disney's very own "Pixie Dust" or found yourself in the presence of a "Magical Moment".
There's probably a trillion and one incredible stories of the experiences guests have had during their time with one of the incredible parks Disney has to offer, so I've picked out 12 of my favorite (and most emotional) ones to share with you my wonderful community, in hope it helps to brighten your day just that little bit more! Enjoy! (Oh, and just as a heads up, definitely have a box of tissues at hand… *sob*)
#1 This love story that's better than the original Tangled.
"In 2015, we attended the wedding of dear friends at Disney World. They had this absolutely stunning Tangled-themed wedding. Flynn and Rapunzel even stopped by to meet the guests and wish the couple well. Our daughter was only 18 months at the time, but was super into Flynn. He kept coming back to her between photos, and folks had to keep reminding him to get into photos with the other guests. Our little one absolutely loved him and decided he was 'her Flynn.'
We went back to Disney a little over a year later and booked breakfast to eat with Ariel, Prince Eric, Rapunzel and Flynn at The Boardwalk resort. We mentioned to the hostess how excited our daughter was to see Flynn again after their first meeting was so special. Well, clearly some magic happened since not much later, Flynn made a special trip out to see our daughter. He walked up to her saying, 'Where's my Mia?' She lit up. She truly believes, to this day, that he remembered her from the wedding. She got a beautiful light-up Pascal for free, and she and Flynn colored a very special picture together for Rapunzel and presented it to her in front of the other guests."
—mandyb48a9ecf6b, Buzzfeed
#2 This exclusive swimming lesson with Crush from Finding Nemo.
"During a trip a few years ago, my precocious 6-year-old daughter was getting a lot of special attention throughout the parks, while her 3-year-old brother was overlooked. He was a shy kid and seemed fine with it for the most part. But then we went to Turtle Talk with Crush at the Living Seas in Epcot, and he really wanted to be chosen to talk with Crush. The cast members chose his sister instead. As the show came to an end, we found my son on the floor softly crying. Someone asked me if he was okay, and I explained that he was disappointed because his sister had been getting so much attention and this was the one thing he had really hoped to be chosen for. A cast member told us to hang back. Once the room had emptied, Crush came back onto the screen and spent a few minutes talking one-on-one with my son about what it was like to live in the sea, even giving him a little swimming lesson. I can't tell you how grateful and surprised we were that the cast at the show had gone out of their way to help a sad kid and make my son feel valued by a character he admired. It sounds silly, but I think it made a big difference to my son."
—allisonc31, Buzzfeed
#3 This heartwarming reunion that will make you sob into your lunch.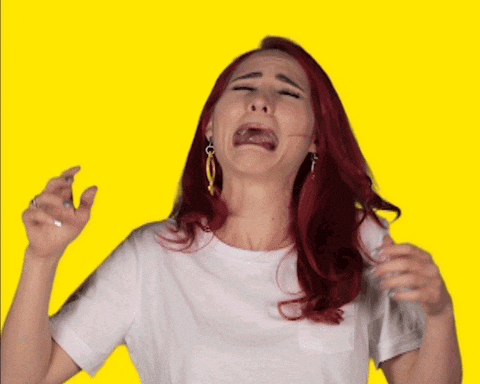 "Me, my sis, and my friend were strolling through Fantasyland, planning on stopping by the wishing well, when we noticed a small crowd. At first we thought it was a princess making an appearance since they usually show up by the well, but all we saw was a mom and her two kids looking down into the well. All the sudden, a man in full military uniform came around the corner and surprised the little girl just as she was wishing for her dad to come home. It was the sweetest reunion I have ever seen. I cried and so did everyone around me."
—zintk, Buzzfeed
#4 This little boy's SUPER special moment with the First Avenger.
"It was late and my son wanted to meet Captain America so bad. We ran to get in line, but unfortunately, it was closed. We watched him take pictures with everyone and my son was so excited to be a couple feet from Captain America. When the last guest was done with their picture, Captain America came over to talk to my son, and the cast member asked me if it was ok if he walked with Captain America. Of course I said yes!"
—Priscilla Reyes, Facebook
#5 That time Cinderella comforted siblings with recently divorced parents.
"When I was six, my parents got divorced. A year later, my mom took my brother and me to Disney. I dreamed of meeting Cinderella, and when I did, she gave me a big hug and I explained to her that my mom and dad weren't married anymore. She told me to wait. She took pictures with other guests, and when she was done, she took my brother and me by the hand and rode the Dumbo ride with us. I will never forget it."
—samp4cffd8a5a, Buzzfeed
#6 This birthday wish.
"For my son's birthday, we stayed at the Disneyland Hotel and spent a few days at the parks. Not only did the hotel staff welcome us with a signed picture for him and birthday button, this lovely cast member saw his birthday button and said, 'I've been waiting for you all day! You have a phone call!' She then connected him with Goofy, who wished him a happy birthday. My son was so surprised and happy and we always remember that trip as an amazing birthday. Truly, Disney rocks at customer service!"
—seattleswale, Buzzfeed
#7 This wish upon a star.
"We took our daughter for her 3rd birthday to the Bibiddi Bobbidi Boutique to get all glammed up. She chose to dress like her favorite princess, Cinderella. As we were walking by the wishing well, Cinderella herself, dressed in the exact same dress, walked by and led my daughter by the hand to the wishing well. For a solid five minutes, the two of them had a conversation that my husband and I still have no idea about what. But it must have been one intense wish."
—elizabetht484817fbb, Buzzfeed
#8 This grand entrance with Beast.
"It was around 1993, and I was absolutely obsessed with Beauty and the Beast. We were eating lunch at a restaurant designed to look like the Beast's palace, and while waiting for our food, I decided to be adventurous like Belle and walk up the stairs towards the West Wing. I was the only person up there, so I was a bit nervous that I would get in trouble for going somewhere I shouldn't have. At the top of the stairs, I heard someone behind me and was terrified that it was security about to get me in trouble. However, when I turned around, I discovered it was none other than The Beast, himself! He bowed to me, took my hand, and led me down the staircase as he made his grand entrance. I felt just like Belle!"
—jessicaf22, Buzzfeed
#9 When Peter Pan knew exactly how to cheer a kid up.
"When I was six, my autistic brother and I went to Disneyland for the first time. We decided to go on the Peter Pan ride because that is my brother's favorite character. When we were riding the ride, my brother had a meltdown because he was scared by the heights. When one of the cast members saw us getting off, with my brother still freaking out, she came over to us and told us to wait right outside for something magical. After waiting a few minutes she and Peter Pan came walking towards us. My brother immediately calmed down and became super excited. We took pictures with him and he signed our autograph books. Then he personally escorted us to our next ride, the carousel, and my brother was overjoyed! It definitely is my favorite memory from the Disney parks!"
#10 This story that demonstrates "the smallest things take the most room in your heart."
"My aunt and uncle took my brother, little cousin, and me to Disney World — the first time for all of us. It was a trip mostly for my brother and me, but we did things for my cousin too, one of which was seeing Winnie the Pooh. We went, visited with the characters, and then as we were leaving, Pooh was leaving too. So he walked up, took my little cousin's hand, and they walked together.
—kjelleebean, Buzzfeed
#11 This tale of two BFFs.
"My little brother had been trying to meet Peter Pan all week (this was when characters did surprise Meet and Greets). The morning before our flight left, we were waiting one last time, and a cast member recognized us from earlier in the week. My brother went and sat on the steps while the cast member talked to my mom, and pretty soon, someone came and sat next to my brother and asked what he was doing. When he told them he was waiting for Peter Pan, he looked up and Peter said, 'I'm here, let's play!' He played with him for 20 minutes and walked around and introduced him to everyone who lined up, saying that he had come just to meet my brother. My mom and I cried, I'll never forget it."
—1701squad, Buzzfeed
#12 When Goofy lent a helping hand.
"In February, I ran the Disney Princess Half Marathon. Right before the race, I rolled my ankle, and it didn't help throughout the race. Around mile 13, I did something to my hip and had a sharp pain, unable to run the remaining bit of the course. Right before the finish line, Goofy was on the sidelines with NO line, so I asked for a selfie. He saw me walking and sensed I was in pain, so he put his arm around my shoulders and walked me to the finish line."
—Arielle Calderon, Buzzfeed
No I'm not crying, YOU'RE crying! I bet there's a lot more of you out there with magical stories of your own, so why not share them with the rest of us in the comment section and continue the magic? Or maybe you're currently planning your very first trip to one of the amazing Disney parks? Don't forget to share this article with your loved ones too! Have a magical day Acidheads! AA x