"Friends are people who know you really well and still like you anyway…"
The best friendships can last an entire lifetime. So, it's pretty crazy to think that if you hadn't have been in that specific place at the specific time you met your best pal, you might have never been friends at all.
Companionship can derive from chance encounters or by finding common ground with someone you never thought you would.
Just look at some of these celebrity friendships, for example, they're definitely pretty random on the first impression. But they thrive nonetheless…
Check them out! Do any of these surprise you?
1. George Clooney and Brad Pitt
Possibly the most handsome couple on the Hollywood superstar roster. Tell me I'm wrong!
Brad and George became friends whilst on the set of Oceans Eleven all the way back in 2001.
The pair have been pals ever since, continuously playing pranks on one another.
Even after rumors circulated that the two had become distanced, Clooney became the rock that his costar needed during his divorce to Angelina Jolie.
Bro's for life it seems!
2. Bette Midler and Curtis Jackson (50 Cent)

Now you might think this one is pretty random… because it kind of is.
But, friendships can emerge from the strangest of places. The renowned rapper and the legendary musical actress came together to build a public garden in the area that the former grew up.
The rest is history. A huge advocate for charitable causes, Bette said "He's such a doll. I love him. He's gorgeous. He's one of the newest members of our tribe".
Who'd have thought it aye?
3. Beyonce and Gwyneth Paltrow

You can't get a more A-list friend than Queen B really, can you?
Both ladies are extremely successful in their respective fields and have little downtime due to their popularity and busy work schedules.

But, they still find time to hang out. Even their kids (Apple & Blue Ivy) meet for play dates. Cuuuuute.
4. Emily Blunt and Chris Hemsworth
These two are genuinely pretty freakin' adorable!
They've both enjoyed huge success lately in some of this year's biggest blockbusters.
The pair met whilst filming The Huntsman and hit it off straight away. So much so that they've been on double dates with their spouses.
5. Eminem and Elton John
Two absolute superstars of their respective genres, this is perhaps one of the most unlikely friendships.
Eminem collaborated with the legendary pop star after coming under scrutiny for belittling gay culture.
The two have labeled themselves "dear friends" ever since and have huge amounts of respect for their individual talents and successes.
Elton reportedly became a source of stability for the rapper through times of hardship, including his rehab phase in the 90's.
6. Curtis Jackson (50 Cent) and Meryl Streep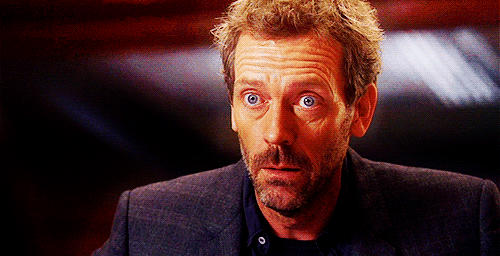 If your face was anything like that when you first read this one, then you're not alone.
But, it seems 50 cent is a bit of a soft touch when it comes to making pals with Hollywood's finest.
50 invited Meryl and her husband to sit courtside with him at a basketball game and they giggled, took selfies and joked around the entire time.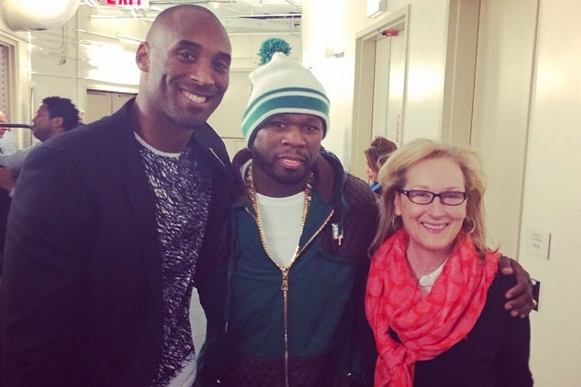 They even attended an after party together hosted by Kobe Bryant!
7. Russell Brand and Helen Mirren
The film Arthur split opinion, but there's no denying the on-screen relationship between these two was cute!

Think what you want of Brand but he's proved himself to be a very kind, generous man and that's no different when it comes to his friendship with the hugely respected actress.

Brand originally impressed Helen with his performance in The Tempest, before the two starred together in the remake of the aforementioned Arthur.
The comedian/actor/activist had this to say about her: "she's ordinary when she needs to be, remarkable when required. I really love her and I respect her tremendously."
8. Miley Cyrus and Kelly Osborne
Both the daughters of high-profile singers, these two have been BFF's ever since they filmed Undercover together back in 2012.
In the time period since the pair have been spotted at parties and award ceremonies together.
They look like they have a right laugh in each others company too!
Miley's change in style hasn't escaped controversy, but her friend has supported her every step of the way… "I'm proud of her because whether you agree with what she does or not, she stands by her guns and she's not fake."
9. Zach Braff and Harry Styles
It's hard to imagine how a friendship between these two could start out.
Especially when you consider the age gap, the fact that they originate from different countries and have different professions.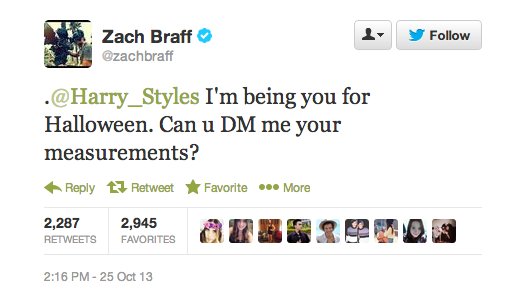 But the internet is a powerful thing and the two connected via Twitter. A friendship ensued quickly afterward and the pair has met multiple times for drinks and food.

The Scrubs star tweeted "So I'd like to thank Harry for following me because I got like a zillion 12-year-olds who love me too".
10. Leonardo Dicaprio and Tobey Maguire
The original Spiderman, Toby met Academy award-winning superstar Leonardo at an audition at the tender age of 12.
Over 30 years later, they are still best friends.
The two actors eventually appeared in the same film together when they played starring roles in The Great Gatsby.
They go on vacations together, were neighbors for a while and Tobey's kids even refer to Dicaprio as "Uncle Leo".
11. Martha Stewart and Snoop Dogg
Ok, if this one hasn't surprised you then nothing will.
The business extraordinaire originally met Snoop on her cooking show and the two reconnected during The Roast of Justin Bieber.
An unlikely friendship arose and they have had nothing but adorable things to say about each other since.
Martha once said "When you work with someone like Snoop, it's like having a sidekick. How great it is".
It just goes to show that friendships can arise between people that you'd never expect them to in a million years, which I think is nice! It's reassuring to know that celebrities don't let factors like age, ethnicity, social background or profession get in the way of having fun with their BFF's!
What do you make of these celebrity friendships? let me know in the comments!