A dining experience that is truly something else…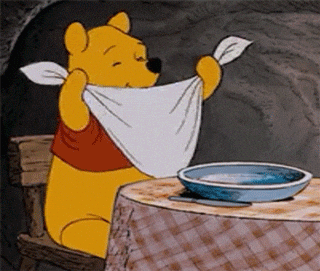 Who doesn't love food? Eating out is one of the world's biggest leisure activities. But what makes it so special isn't just the food, it's the experience itself.
People all around the world are keen to discover the next best place and try something new. That's where these restaurants come in. Fancy yourself a food connoisseur? Well here's ten places you certainly need to check off your bucket list…
1. Modern Toilet – Taipei, Taiwan
Um…
We're kicking the list off with this truly baffling bathroom establishment, which takes the term 'don't sh*t where you eat' to a whole new level. In Taipei, Modern Toilet is a hit. Serving poop shaped ice cream in mini toilets whilst you sit on your very own WC, everything in there will remind you of your personal bathroom activity.
2. Fortezza Medicea prison restaurant – Volterra, Italy


Yes, it is an actual prison, with prisoners as waiters. You can book a reservation at this prison restaurant which is a rehabilitation scheme for inmates. Diners must go through background checks before they can eat there and the restaurant is nearly almost full.
3. Nyotaimori – Japan

Nyotaimori, which translates to 'female body plate', is just one of many body sushi restaurants across Japan. The trend has been incredibly successful whilst equally protested against as being inappropriate. In some establishments, the female isn't actually a real woman but a sculpture that is completely edible!
4. New Lucky restaurant – Ahmedabad, India

Famous for its milky tea, butter rolls and the fact it's built inside a graveyard! This restaurant was built so customers can dine with the dead. It is considered lucky to dine here among the deceased, hence the name. But the owner has no clue who rests in his restaurant! Spooky.
5. Cabbages and Condoms – Bangkok, Thailand
It's always best to be safe I guess!?
It may seem truly bizarre… because it is, but Cabbages and Condoms has an aim. It was created by Meechai Viravaidya, chief AIDS campaigner and director of the Population and Community Development Association to promote the use of condoms to prevent AIDS and the profits from this restaurant go towards the AIDS prevention scheme. Crazy but commendable.
6. Dinner in the sky – worldwide

Starting off in Belgium, this floating phenomenon is now available in heaps of major cities such as Berlin, New York, London and Sydney. Diners can enjoy a three-course meal and glass of bubbly while dangling 150 feet in the air. Taking 22 diners at a time, the specially designed contraption of tables and chairs is crane-lifted into the air, so you can enjoy the scenery whilst eating your delicious cuisine!
7. The Heart Attack Grill – Las Vegas, U.S.A
Oh my GOSH


Serving the most unhealthy food they possibly can, Jon Basso created the Heart Attack Grill where customers dress as patients and staff as nurses and doctors. If you're over 350 lbs, you get to eat free and if you have a heart attack, your meal is free too. Strange? We think so.
8. The Pale Blue Door – London, U.K
How sweet!

Starting in Hackney, London, Tony Hornecker created the quirky dining installation in his own home. The creation was a hit, and now Tony's restaurant is expanding, going to six different countries. Tony's inspiration is 'to make anything out of everything' which gives the place it's scrappy, thrown together vibe. A must do for a new experience you'll never forget!
9. Dans Le Noir – London, U.K & Paris, France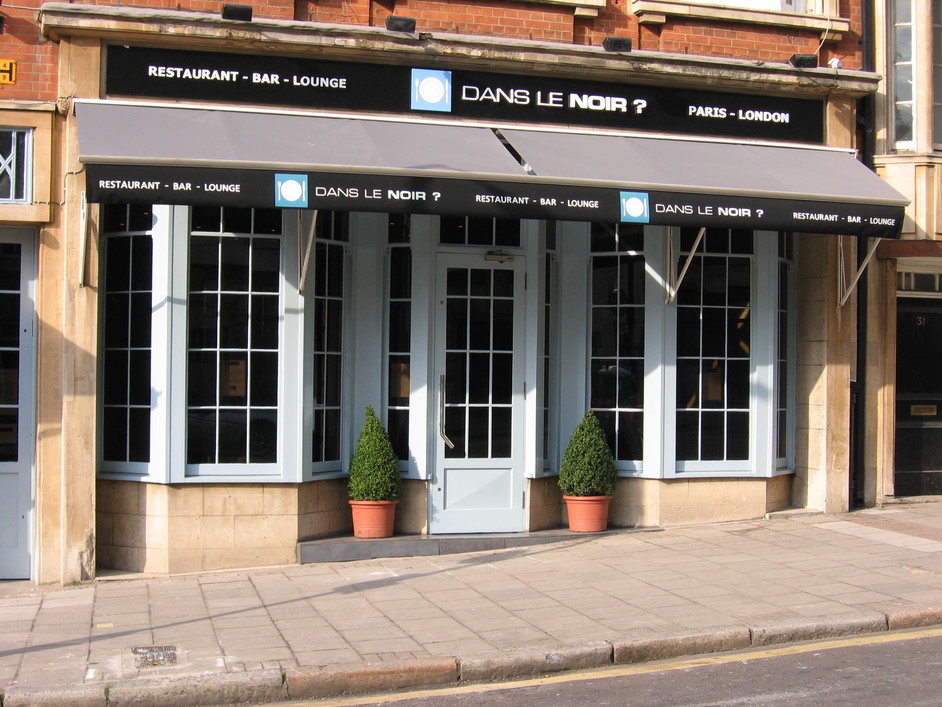 Well that's one way to enjoy your food I guess…

Forget Springsteen's 'Dancing in the Dark' and try dining in the dark! You might recognise this one from hit rom-com About Time starring Domhnall Gleeson and Rachel McAdams. Dans Le Noir makes it's diners eat in complete darkness. They are escorted into the room by servers and have to rely on them for absolutely everything. Pretty cool, right? Try it out and you'll see… well, actually you won't.
10. Chodovar Beer Spa & Brewery – Chodova Plana, Czech Republic
Um… get me there NOW!

Relax in a beer bath whilst drinking a pint. Sounds pretty cool, huh? Chodovar Brewery is renowned for it's healing mineral waters and the family beer recipe is said to be delicious. So next time you book a hotel stay near bars, check out this place which would give you the best of both worlds!
And there you have it, 10 places where you'll get a dining experience like no other. Did you enjoy our list? Like the article on Facebook and comment if you know any other great and unusual places we can dine. Don't forget to share this article with your friends and family too! Bon appetit!