Hold up…they're not related?!
They say that all of us have a doppelganger in this world, but it's likely that we'll never come across them in our lifetime. These celebrities, however, have to share a red carpet with theirs!
Each and every one of them as beautiful as the next, check out these celeb dead ringers, you'll be left in shock!
1. Victoria Justice and Nina Dobrev
Which is which, right?! Nina Dobrev (left) is best known for playing Elena on The CW's hit show The Vampire Diaries. Victoria Justice is an actress who made her claim to fame on Disney's Victorious. The 25-year-old has gone on to star in comedy movies such as The First Time and Naomi and Ely's No Kiss List. The actresses are said to be aware of their similarities and were pictured together at the Teen Choice Awards in 2015.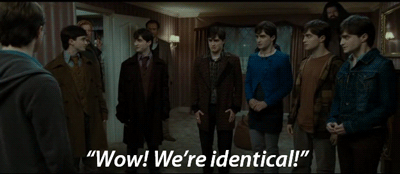 2. Zooey Deschanel and Katy Perry
Actress Zooey Deschanel (left) and pop star Katy Perry (right) have been likened to each other for many years and we can see why! In fact, New Girl's Zooey is more often confused with singer Katy than she is with her own sister, Emily Deschanel! The two have been photographed together on many occasions and both are cool with it! I don't blame you ladies, you're both as gorgeous as each other!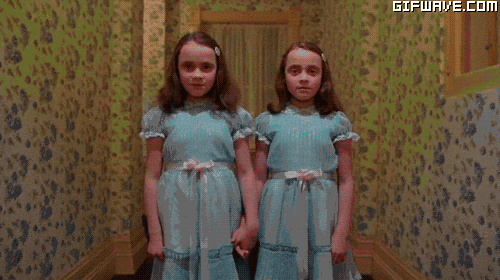 3. Isla Fischer and Amy Adams
Next level doppelgangers! 42-year-old actress Isla Fischer (left) and 43-year-old actress Amy Adams are so similar it's crazy! The two are always getting mixed up on the red carpet and say they often get fans shouting the other one's name to each other. Aussie actress Isla is known for roles in The Great Gatsby and Confessions Of A Shopaholic. Oscar-nominated actress Amy has starred in blockbuster hits such as Arrival and Enchanted.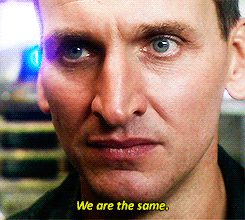 4. Portia De Rossie and Drea De Matteo
It's uncanny! Actresses Portia De Rossi (left) and Drea De Matteo (right) have a striking resemblance that makes people confuse them on the red carpet all too often! Portia is best known for her long-standing role in Arrested Development as Lindsay Bluth Fünke. Portia has been married to talk show host Ellen DeGeneres since 2008. 46-year-old Drea is most famous for her roles as Adriana La Cerva in HBO's The Sopranos and Angie Bolen on ABC's Desperate Housewives. 
5. Jaime Pressly and Margot Robbie
This one has left us in awe. Aussie actress Margot Robbie (left) and American actress Jaime Pressly (right) could be twins! Jaime is k
nown for playing Joy Turner on comedy show My Name Is Earl and is currently playing Jill Kendall on CBS's show Mom. Margot bagged herself an Oscar-nomination this year for playing Tonya Harding in biopic I, Tonya. She has also starred in blockbuster hit Suicide Squad as the infamous Harley Quinn and as Naomi in The Wolf Of Wall Street.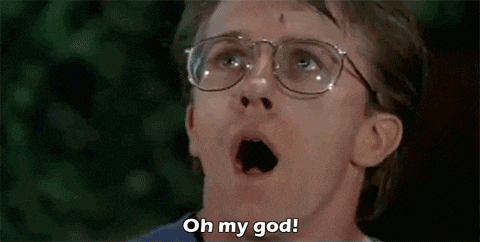 6. Jessica Chastain and Bryce Dallas Howard
These two have got everyone confused! People are always confusing the two who have no relation at all! Actress Jessica Chastain (left) is best known for her Oscar-nominated role as Maya in best picture winner Zero Dark Thirty. Bryce is best known for bagging herself the role of Claire in the Jurassic World franchise. She also starred and Hilly Holbrook in The Help. Fun fact: the look-alikes crossed paths during this movie (The Help) as Jessica was cast alongside Bryce playing Celia Foote.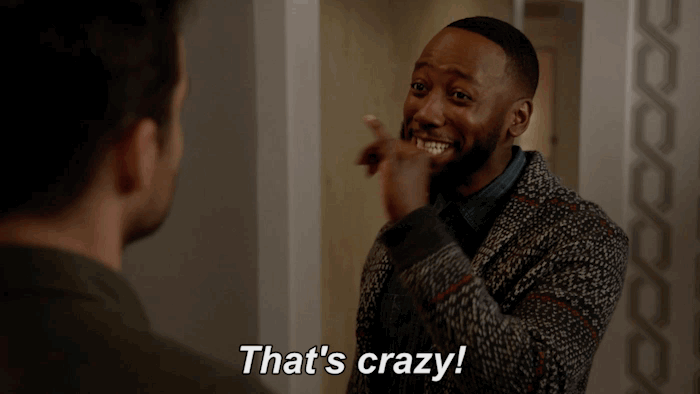 7. Keira Knightley and Daisy Ridley

The British actresses have a stunning resemblance! English rose Keira Knightley (left) is best known for playing Elizabeth Turner in Pirates of the Caribbean franchise. She's also taken lead roles in Pride and Prejudice and Atonement. Daisy Ridley (right) rose to stardom when she was cast as Rey in the new Star Wars franchise. But Daisy isn't actually very happy about being likened to Keira. She said "It is actually really frustrating. I just think every single person in the world has their own thing going on. And I just want to be me."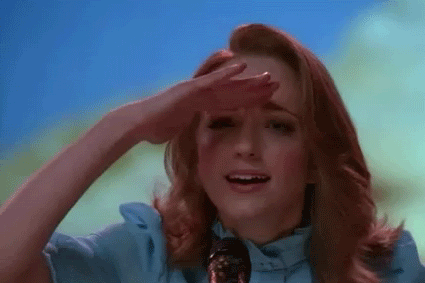 8. Sarah Hyland and Mila Kunis
These two could be sisters! Actress Sarah Hyland (left) and Mila Kunis (right) are always getting mistaken for each other. Sarah, 27, is best known for playing ditzy Haley Dunphy on Modern Family. 34 year-old Mila started off in the sitcom That 70's Show but is now better known for Hollywood smash hits such as Black Swan and Bad Moms. Sarah says Mila approached her about it saying "sometimes I pretend to be you so people think I'm young'. Stop Mila! You're young and beautiful.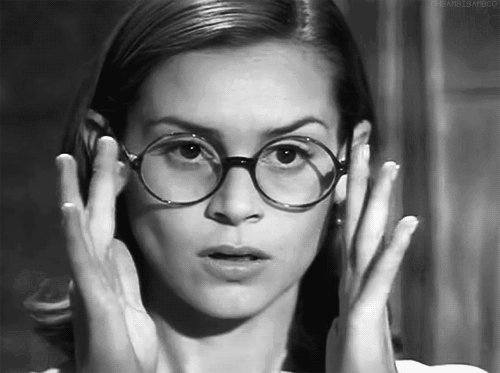 9. Jennifer Connelly and Lily Collins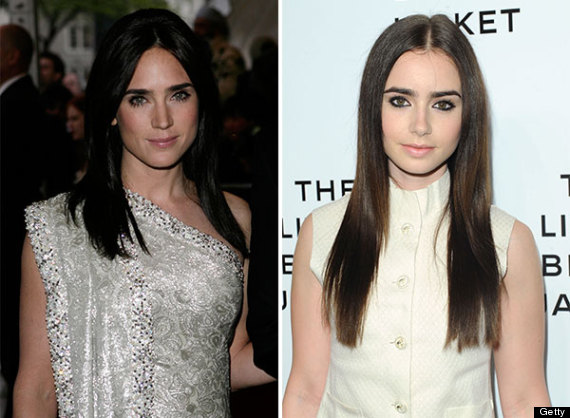 You won't be surprised to hear google has received a very large amount of 'are Jennifer Connelly and Lily Collins related?' searches. The pair have very similar features including the strong and striking eyebrows they both sport. Actress Jennifer Connelly (left), 47, is best known for her role as Marion Silver in Requiem For A Dream and Alicia Nash in A Beautiful Mind. Daughter of musician Phil Collins, 29 year-old Lily Collins (right) has made a name for herself as an actress in films such as The Mortal Instruments: City Of Bones and rom-com Love, Rosie. 
10. Michelle Williams and Carey Mulligan
I'm seeing double! Being fantastically talented actresses isn't the only thing they have in common! Michelle Williams (left) is an Oscar-nominated actress best known for playing Marilyn Monroe in My Week With Marilyn and Cindy in Blue Valentine. 33-year-old Carey started her career with a bang when she portrayed Jenny Mellow in An Education, bagging herself an Oscar-nomination. Since then she's starred in movies such as Drive, Never Let Me Go and Suffragette. The two are often mistaken for each other and it doesn't help that they both sport blonde bobs, making them look even more alike!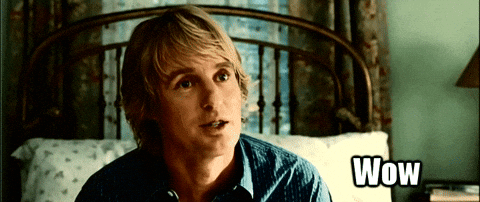 So Acidheads, what did you think? Let us know in the comment on our Facebook post if you know of any other celeb doppelgangers! But for now, peace out!