As children of Christ, we are all aware of the wonders of our Lord and everything he did for us. However, sometimes if we haven't refreshed our minds enough, we forget all the beautiful things he sacrificed and the miracles he produced for mankind.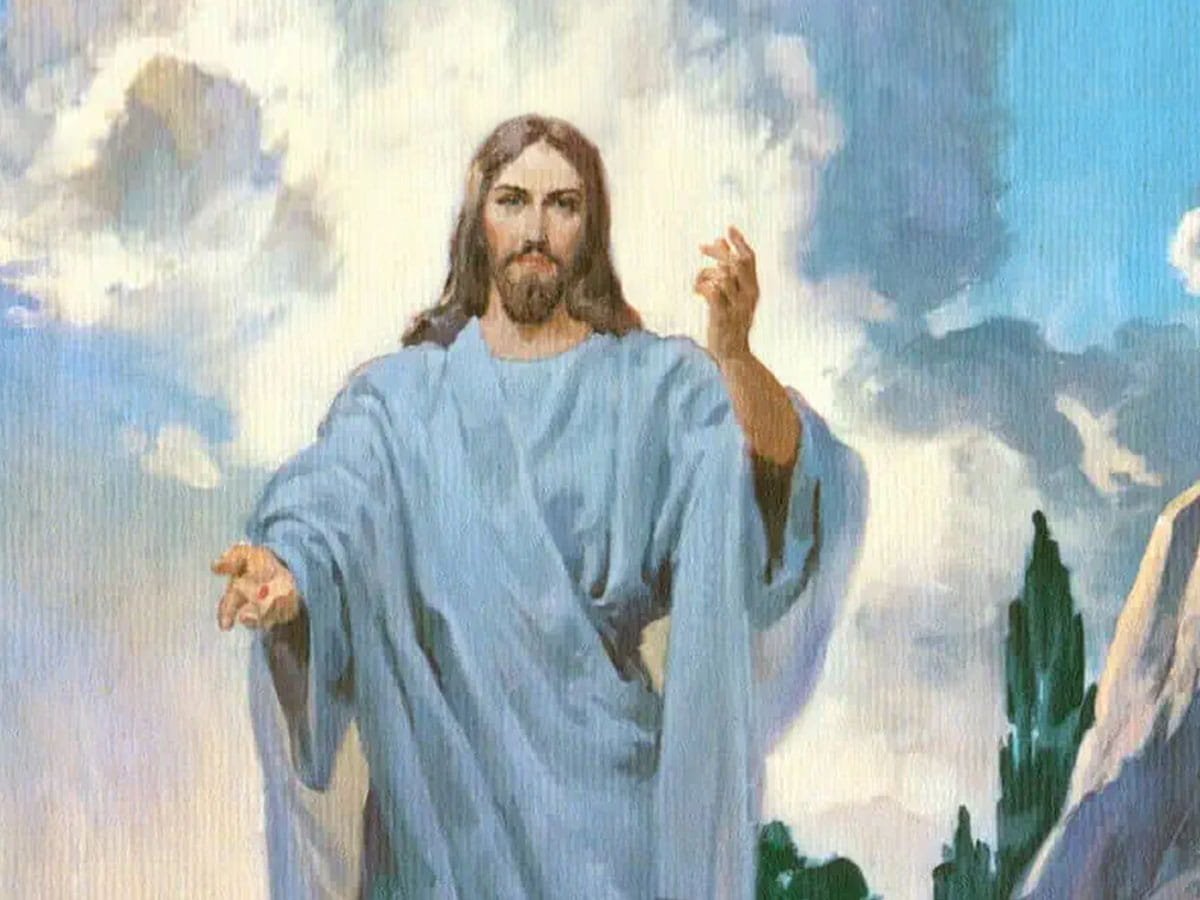 So let's refresh our minds and truly appreciate everything Jesus Christ did.
Here are the top ten miracles of our Lord…
1. The healing of a man born blind in Jerusalem (John 9:1 – 12)
"Neither this man nor his parents sinned," said Jesus, "but this happened so that the works of God might be displayed in him. As long as it is day, we must do the works of him who sent me. Night is coming, when no one can work. While I am in the world, I am the light of the world." What is so remarkable about this tale is that Christ broke the myth that misfortune is due to sin.
2. Jesus calms the storm at sea (Matthew 8:23-27, Mark 4:35-41, and Luke 8:22-25)
"He got up, rebuked the wind and said to the waves, "Quiet! Be still!" Then the wind died down and it was completely calm." Jesus sleeps through most of the storm and is very relaxed when stopping the storm. This is a metaphor for us to look at; anytime we are weathering a storm in our own lives, we should encourage ourselves to act like Jesus, relax and calm the situation at hand.
3. Jesus cleansing a leper (Matthew 8:1 – 4, Mark 1:40–45 and Luke 5:12–16)
"Jesus, moved with compassion, stretched out his hand and touched him, and said to him, "I am willing; be cleansed." As soon as He had spoken, immediately the leprosy left him, and he was cleansed."
4.
Healing the deaf mute of Decapolis (Mark 7:31-37)
 "Immediately his ears were opened, and the impediment of his tongue was loosed, and he spoke plainly. Then He commanded them that they should tell no one; but the more He commanded them, the more widely they proclaimed it.37 And they were astonished beyond measure, saying, "He has done all things well. He makes both the deaf to hear and the mute to speak.""
5. Cure of the Gerasene Demoniac (Matthew 8:28-34, Mark 5: 1-20, Luke 8:26-39)
 "Now the man from whom the demons had departed begged Him that he might be with Him. But Jesus sent him away, saying,  "Return to your own house, and tell what great things God has done for you." And he went his way and proclaimed throughout the whole city what great things Jesus had done for him."
6. Jesus healing the bleeding woman (Matthew 9:20–22, Mark 5:25–34, Luke 8:43–48)
"And suddenly, a woman who had a flow of blood for twelve years came from behind and touched the hem of His garment. 21 For she said to herself, "If only I may touch His garment, I shall be made well." 22 But Jesus turned around, and when He saw her He said, "Be of good cheer, daughter; your faith has made you well." And the woman was made well from that hour."
7. Jesus forgives and heals a paralytic (Matthew 9:1 – 8, Mark 2: 1 – 12, Luke 5: 18 – 26)
 But Jesus, knowing their thoughts, said, "Why do you think evil in your hearts? For which is easier, to say, 'Your sins are forgiven you,' or to say, 'Arise and walk'? But that you may know that the Son of Man has power on earth to forgive sins"—then He said to the paralytic, "Arise, take up your bed, and go to your house."  And he arose and departed to his house. Now when the multitudes saw it, they marvelled and glorified God, who had given such power to men."
8.  Raising of Widow's Son at Nain (Luke 7: 11 – 17)
"Now it happened, the day after, that He went into a city called Nain; and many of His disciples went with Him, and a large crowd. And when He came near the gate of the city, behold, a dead man was being carried out, the only son of his mother; and she was a widow. And a large crowd from the city was with her. When the Lord saw her, He had compassion on her and said to her, "Do not weep."  Then He came and touched the open coffin, and those who carried him stood still. And He said, "Young man, I say to you, arise." So he who was dead sat up and began to speak. And He presented him to his mother."
9. Jesus walking on water (Matthew 14:22-33, Mark 6:44-52, John 6:16-21)
"Now in the fourth watch of the night Jesus went to them, walking on the sea. And when the disciples saw Him walking on the sea, they were troubled, saying, "It is a ghost!" And they cried out for fear. But immediately Jesus spoke to them, saying, "Be of good cheer! It is I; do not be afraid.""
10. Feeding the multitude  (Matthew
 14:13-21

;

Mark 6:31-44

;

Luke 9:12-17

;

John 6:1-14

)
 "Then He took the five loaves and the two fish, and looking up to heaven, He blessed and broke them, and gave them to the disciples to set before the multitude. So they all ate and were filled, and twelve baskets of the leftover fragments were taken up by them."
Jesus Christ performed miracles beyond belief. We can learn so much from his benevolence. Please share these beautiful miracles with your friends and family.