Actress Elisha Cuthbert isn't so well-known these days. The current generation of movie goers probably don't even recognize her name.
But just a few years ago, she was one of the most regonizable names and faces in Hollywood, a rising star who seemed destined to be the next big thing.
But her career has taken a big stall lately, to the point where we hardly ever see her in movies these days. Unless they're from a few years back and being repeated on some random movie channel that is!
So what's the deal?
Why was she the name on everybody's lips one minute, and gone the next?
Well, if you know her at all, it's most likely to either be from the first season of 24, starring opposite Keifer Sutherland as hero Jack Bauer's daughter Kim. Or you know her from her role in The Girl Next Door.
She played Danielle in teen comedy The Girl Next Door, released way back in 2004. It told the story of a former porn star who moves in next door to a straight 'A' student, and their romance through a series of wacky mishaps.
Unfortunately, neither The Girl Next Door or her other Hollywood film credit, House of Wax did especially well in terms of making money at the box office, or getting good reviews from critics.
Elisha Cuthbert's first experiences in the world of acting started when she was just 14 years old. She made her debut TV with a role in Nickelodeon's spooky show for kids Are You Afraid of the Dark?, which featured a different story every week by teens sat around a campfire.
It was sort of a rival at the time of the Goosebumps books to cash in on the books and TV series' success, and Cuthbert played one of those campfire teens.
She would continue to appear as Megan for four years, after which she landed other small roles in a few minor movies. These included another kids' movie Dancing On The Moon, and Time At The Top, in which she played 14-year old Susan Shawson, who travels back in time using her building's elevator. Ok, sure.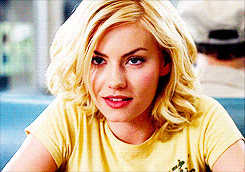 With her experience growing fast, Cuthbert next landed what would be arguably her most iconic role, Kim Bauer on 24.
Just three seasons later, however, she made the decision to leave the role behind so that she could concentrate her movie career instead. It seemed like a smart choice at the time, but sadly that seems like it was the move that would prove to be the downfall of Cuthbert's career.
By 2004, Cuthbert had since landed that major starring role as Danielle, and The Girl Next Door was released. The studio had high hopes for the movie, and they thought that playing a former adult star who reforms would remind audiences of Pretty Woman. Both the studio and Cuthbert hoped that her career would take off from this in the same way that Julia Roberts' did from that famous role.
But that didn't happen at all.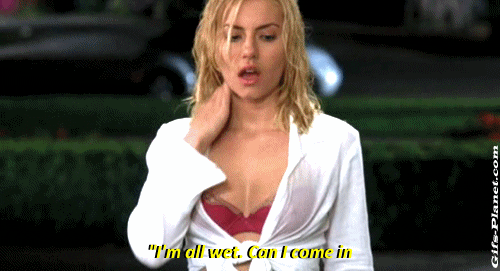 Her next roles were all horror movies, which pointed to where here career was going, in House of Wax, The Quiet, and Captivity. These were along the same lines as 'torture porn' movies of that period like Saw, Wolf Creek and Hostel. Captivity was even nominated for three Golden Raspberries, which are awarded to the worst movies of the year, the same as the Oscars are awarded to the best.
The 34 year old then returned to her TV roots and appeared on series including Happy Endings (for as long as that lasted, anyways) and the One Big Happy.
You might have caught some of her most recent roles, which have been on Netflix. She appeared in the Netflix original The Ranch along with Ashton Kutcher, and she has been seen in a handful of Canadian comedies such as the sequel to Goon called Last of the Enforcers.
She has also tied the knot with hockey player Dion Phaneuf, and the married pair divide their time between LA and Canada.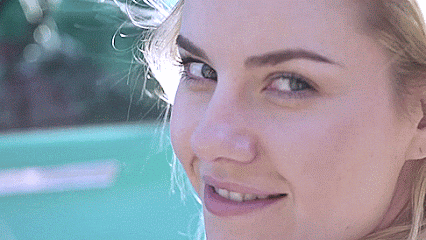 Despite all of this, she is still best known as that girl from The Girl Next Door to most people. Maybe that's why her career failed to move on from that! But we look forward to seeing her in more roles in future.