We've all done some pretty crazy things when we've been angry in our lives, but I'm pretty sure that this one takes the cake.
Breaking up with your partner is usually a time of high emotions. If you're getting dumped, it's usually emotional because you watch every sad movie you can think of and eat gallons of ice cream.
But if you're Russian-born model Kristina Kuchma, you think 'screw that'. Go big or go home, so they say, and this girl definitely did both.
When the 24-year-old model, split up with her banker boyfriend, she hit him right where it would hurt the most.
No, not there. It's a car that was his pride and joy.
When Kuchma was dumped by her boyfriend, they were both on vacation in the Bahamas. Sheesh, that's gotta hurt, surely there are better places to break up with somebody? Now I understand why she was so angry!
Anyway, her boyfriend Guy Gentile is a 41-year-old Wall Street banker. He broke the news to her that he wanted to end the relationship over dinner.
What happened next definitely gets a little bizarre at times, so try to keep up with the crazy details!
Allegedly, Gentile had agreed to finance Kuchma's business to the value of $50,000, but he also says that the situation was way more complicated than that.
According to Gentile's account, Kuchma said over dinner that she was pregnant. Initially, he agreed to support her and their child, but then for some reason he quickly changed his mind and immediately dumped her.
Then, after he had taken back his offer to stand by her, Kuchma revealed that she wasn't really pregnant. Well, not in the way you would expect anyway.
She was "not pregnant with a kid" but "pregnant with an idea", is what she had apparently said.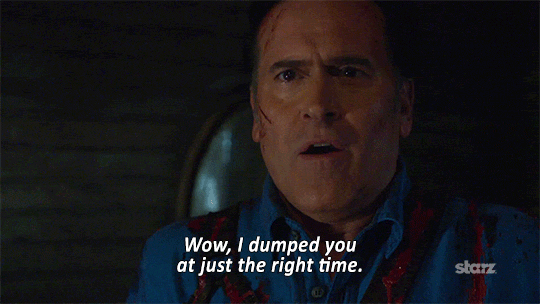 Kuchma says that she was angered by Gentile's broken promises, and not from the nature of their breakup.
She explained that the 50 grand she had been promised was for a business plan, and that her boyfriend's contribution would be considered a "gift". That's when Gentile immediately broke off their relationship.
According to him, he told her:
"You know what? You got the wrong guy. If you want a guy who's going to hand you money for nothing, you got the wrong guy."
But if Gentile thought that was the end of it, he was dead wrong, and his ex-girlfriend definitely had the final say.
Kuchma then threw a hot cup of tea in his face (in the Bahamas? okay, whatever) and stole the keys to his prized Mercedes S400.
Gentile claims he later got a text, which read:
"Lier! You told me you will help me to start a business! That were your words! Now you want to be an investor??? Well investor I have a surprise for you on a backyard, start with that investment idea first. (sic)"
That surprise turned out to be his $100,000 Mercedes at the bottom of their swimming pool!
Gentile said, that upon initial discovery of the car, he was at first worried for the safety of Kuchma, fearing that she had driven into the pool while still in the car.
"But after I realized she wasn't in it, then I start to get p*ssed off that she would pull something like this after everything I've done for her," Gentile said.
After what you'd done for her? She's clearly a little messed up in the head, but you already proved that you wouldn't stand by her, even if she was really pregnant, buddy!
The local police say that Gentile filed a report with them, and that it took them four hours to drag the car from the bottom of the pool.
Even then the story has another twist, as Guy Gentile isn't actually a banker any more!
He now works as an FBI informant, after he got caught up in a Wall Street 'pump and dump' scheme in the past.
Sounds like a real stand up guy!
Well, for his part, Gentile says that he really loved Kuchma, and wanted to marry her. But he says that she went too far, and I guess he'd had enough of all the crazy.
"I dumped her. She dumped my car," he said, which sums it up pretty well.
Is this the craziest breakup you've ever heard of? The story is so unbelievable that I barely know what to make of it, don't you? Let us know your thoughts with a COMMENT and don't forget to SHARE this story with your friends and family if you enjoyed it.