We're never going to know exactly what goes on behind presidential doors, but a recently unearthed interview has given us a sneak peek!
It all happened back in 1999, when Donald Trump appeared on the Howard Stern show, and the host got wind that Trump was dating Melania, 24 years younger than him.
The then 53 year old businessman called Melania up at the request of controversial radio host Howard Stern. The host is famous for daring to go where most interviewers wouldn't, and he wanted Trump's then girlfriend to spill the beans about what goes on between their sheets.
The infamous 'shock jock' really teased some interesting confessions out of both of the Trumps, and particularly Melania!
He always goes out of his way to go too far, so Stern called up Melania live on his show. He spent the whole time complimenting her incessantly, before asking some pretty outrageously personal questions about her sex life.
"What are you wearing right now?" he asks the future first lady.
"Not much," she replies evasively, maybe feeling a little uncomfortable.
"Are you nude?" Stern keeps right on going.
"Almost," Melania replies.
Pretty crazy stuff for a woman who has become well known in recent years for being very private about her personal life, and with good reason!
Stern then asks Melania how often she goes around to the now president's apartment for sex. Melania then tells him that she goes around "even more" than every night!
The whole interview was done back in 1999, when Trump was already well known as a businessman. This was a whole seven years after he had that famous cameo role in Home Alone 2, and he was recognizable enough to play that part!
At the time, Trump was already considering running for presidency, but that wouldn't come off until several years later.
Trump and Melania were dating at the time, and would go on to tie the knot six years later, when they got married in 2005.
His career has really taken off in the meantime! There's no better promotion than being the President of the USA! But not only that, Trump's net worth is estimated at $3.5 billion – which means he is the 544th richest person in the world, and the 201st wealthiest in the US – making him one of the richest politicians in American history.
Melania meanwhile was born in Novo Mesto, Slovenia and grew up in the country, her maiden name being Melania Knauss.
She worked as a fashion model for agencies in Milan and Paris, later moving to New York City in 1996, and has even posed naked for photos during her career.
At first Melania worked in the United States before to receiving a legal work visa, but she eventually obtained a green card and became a lawful permanent resident of the United States.
She obtained US citizenship in 2006, meaning that she is the first naturalized US citizen – meaning that she was born outside the country and had acquire citizenship to become a full US citizen – to become First Lady of the United States.
That's a pretty impressive career, but she's always remained pretty tight lipped about her private life, and happy for her husband to take center stage! After all, her modeling career was associated with Irene Marie Models and Trump Model Management, so I guess she's used to him being the boss!
This was also clearly the case during her Howard Stern interview, since it seems like Trump himself insisted that the infamous talk radio DJ call up his then girlfriend to discuss sexual matters!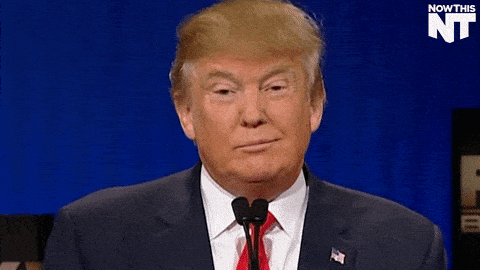 Donald Trump and Melania Knauss met back in September 1998, at a party thrown by their mutual friend Paolo Zampolli. It was at the Times Square nightclub the Kit Kat Club (now called the Stephen Sondheim Theatre) that they first met.
At the time Trump had been separated from his second wife Marla Maples since May 1997, but wouldn't be fully divorced for her until 1999. He was dating Celina Midelfart at the time he met Melania, a Norwegian businesswoman who now lives in London, who he attended the party with.
When Midelfart went to use the bathroom, Trump made his move, swooping in and approaching Melania, who gave him her number. The rest, I guess you could say, is history!
Melania meanwhile when asked by The New York Times in 1999 what her role would be if Donald Trump were to become president, she replied: "I would be very traditional. Like Betty Ford or Jackie Kennedy".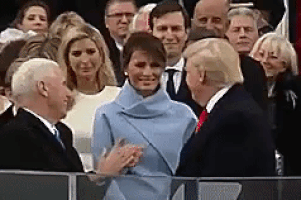 That's a pretty amazing quote, and she was obviously caught off guard when Howard Stern, prompted by her then 53 year old boyfriend, began asking awkward questions about her sex life!
What do you think of these revelations, and of Melania as a First Lady? Let us know with a COMMENT, and don't forget to SHARE this article!