Ladies, I think we can all agree, there's probably no other job out there harder (and, let's be honest, more stressful) than being a Mom. Think about it, no matter how many children you may have, at the end of the day you're pretty much responsible for the livelihood of this teeny tiny human being you've created. And as if being responsible for keeping something alive for 18 years wasn't hard enough, you also have to make sure they're bathed, fed, walked, get a good education and don't grow up to be little a*sholes… and considering the fact that for the first few years they won't even be able to communicate with you in anyway other than screaming… it's not exactly the most appealing job description out there.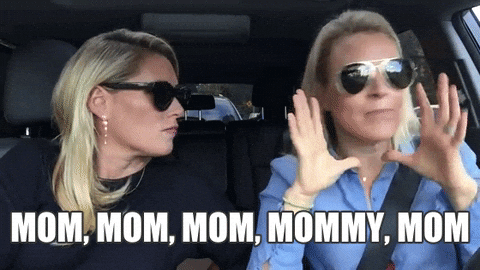 So yeah, having kids, being a Mom – pretty darn stressful (Can I get it louder for the people in the back please?). And if you're like me, you're probably sat there thinking "yep, it's true, kids are the most stressful thing that can happen to a woman" right? Well, I've got news for you… like me, you are 100% WRONG.
Yep, that's right. According to a pretty new study, women have claimed that it isn't just their kids who are stressing the heck out of them on a daily basis… it's their husbands too.
These findings are all thanks to the wonderful people of the University of Padova, who conducted a study that involved surveying women who are married and have children, and it turned out that three out of every four women confirmed that when it comes to "parenting" in the household, they're the ones who do the majority of it… along with all the household chores such as cooking and of course, cleaning too. So basically their stress mostly comes from their husband's apparent inability to help out with basically, anything at all.
Not only that, but researchers also discovered that when it comes to support, the majority of married men do rely heavily on their wives. This is backed up by the fact that researchers found a correlation between the death of a wife and their husbands deteriorating health afterward… hmmmmmm…. how strange. In contrast to this, women were found to cope much better with depression and stress after the death of their spouse (You're darn right we do, sisters are doing it for themselves!)
Not entirely convinced? That's alright, because TODAY.com also conducted a pretty similar survey among their users asked them if it was their kids or their husbands who are the sole reason for their stress… well, I feel like you should already know where this one is going. Over a WHOPPING 7,000 moms responded with having a stress level of an 8.5/10 (DAAAMMMNNNNN), and not only that, at least 46% of women said that it was their husbands who caused them more stress than their own. actual. kids.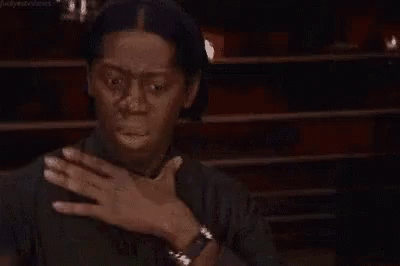 Look, husbands of the world, I know you have your own stuff going on as well…. all I'm saying is that your wives have so much more going on than you do. So if you're reading this – help your damn wife out every now and again! Doesn't have to be anything major, just, y'know like ask her how her day was, ask her if there's anything you can help with… or better yet, already know what it is you can do to help her, because us women go crazy for all that (and let's be honest, you've been together long enough, you really should know what it is she needs help with!).
Also, taking her out for dinner instead of demanding yours to be made for you every night wouldn't go amiss either. Or you know, just taking her out in general… get her out of that darn house! Honestly, if there's one thing you take away from this article, let it be this; it always the little things that mean the most!
Well ladies, (and of course, gentlemen if you're reading this!) what do you think? Do you agree with the researchers or do you think that these women are just belly-achers? I definitely wouldn't mind my husband picking up his own damn socks every now and then! What stresses you out the most in your relationship? Let us know in the comments! And don't forget to like and share this with all the other stressed ladies in your life. Have a great weekend! AA xx