Prince George: that guy is a little style icon, and he hasn't even hit school yet.
Yes, just like his mom Kate Middleton the Duchess of Cambridge, people all over the world look to Prince George for style tips. With parents as fashion-conscious as they are, it's no surprise.
Prince George even made a style statement when he turned up to his first day of school in September! There's not many kids who can create such a fuss just be going to school! He's a fashion icon, and he isn't even out of short trousers yet…
Which is what has got people talking!
Have you ever noticed that Prince George, on basically every photograph you ever see of him, is wearing shorts?
Bet you never even thought of it until now, but the evidence is pretty undeniable. Come rain or shine, from winter through summer, there's Prince George dressed in shorts.
Here he's wearing shorts with long socks and a long coat, but still not full-length trousers?
Not sure how pleased he is about the whole situation!
Well even if you've never really thought about it, some people are really hung up on it!
Although I'm thinking they should be more concerned about the fact that he's wearing Crocs in that last photo. Surely the royal fashion gurus know that they're a big mistake!
You can't tell, but he's definitely wearing shorts here. Totally shorts.
Anyway, there are even folks who think they've worked out the reason behind the little tyke always rocking a pair of shorts.
In an interview, etiquette expert William Hanson said: "Trousers are for older boys and men, whereas shorts on young boys is one of those silent class markers we have in England".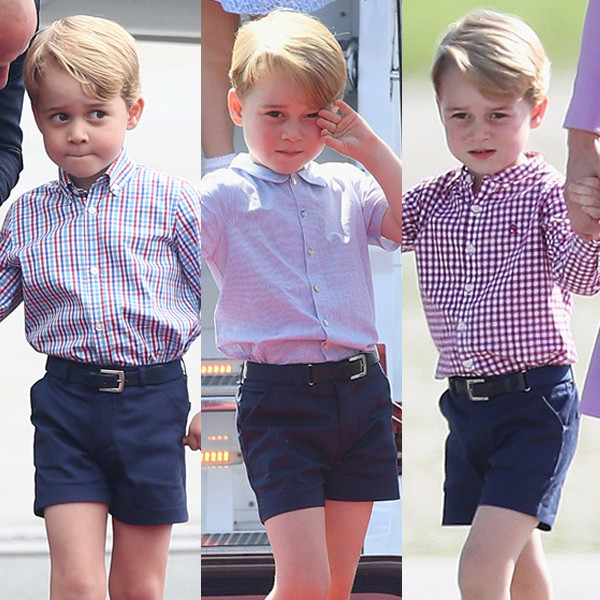 So like everything seems to be in England, it's all to do with class! Although that still doesn't explain those hideous Crocs, please tell me they're not part of the royal rule book too!