If you're a fan of the popular TV show Duck Dynasty, you know all about its charismatic star Jase Robertson.
The show ran for an amazing 11 seasons from 2012, and wound up in 2017. If you've never seen it, the show follows a Louisiana family known for their successful duck-hunting business. It's a reality show and the family are undoubtably its stars, with Jase appearing in every single one of the 129 episodes.
The Robertson men – brothers Phil and Si, and Phil's sons Jase, Willie, and Jep – are well known for their long beards as well as their Christian views.
So it's a big deal when one of those things is no longer around. But don't worry, Jase is still renouncing the devil, he's just gotten himself a very different look lately, and for the best reasons imaginable!
These days Jase Robertson is completely unrecognizable, after he shaved off that magnificent signature beard.
It was a bold move for the 48-year-old star, who once famously said in his reality show, "There are two kinds of people without beards, children and women, I am neither."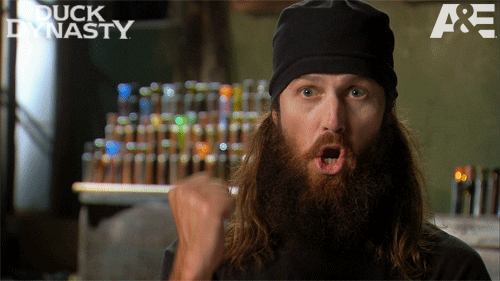 So why did the Robertson brother actually agree to shave off all the facial hair he worked so hard to grow?
Well, as with so many things, it was all down to his daughter Mia, who also appeared in a few episodes of Duck Dynasty down the years.
She challenged him to raise $100,000 for charity. If he was able to do so, he promised to shave off his beard.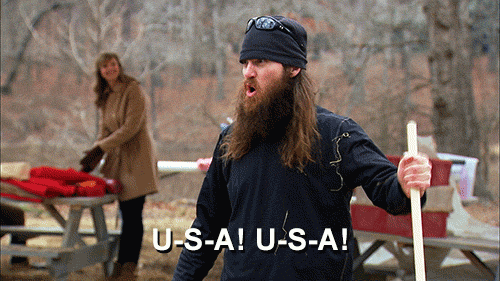 Mia Robertson actually started the charity for which he was raising money, called the Mia Moo Fund. It works to benefits children born with cleft lips and palates.
See, Jase raised 100 grand for the foundation, and all he had to do was shave his face clean, which seems like a pretty sweet deal to me!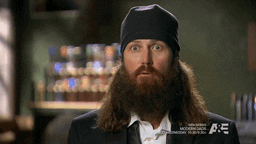 The non-profit organization promised fans that if they could raise $100,000, Mia's dad, would shave off his beard.
So when Monday September 4 rolled around, sent out a tweet teasing that it was "shaving day" with the hashtag #MiaMoo.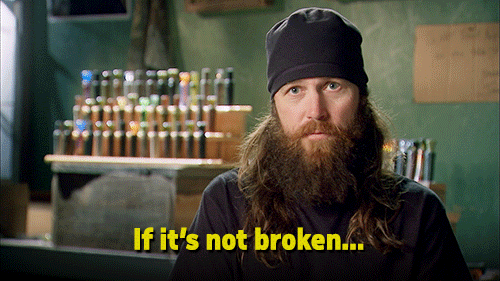 Fans were incredibly excited, not just at the amount of money raised, but also that Jase had kept his promise and allowed his wife, Missy, to live stream his big shave on her Facebook account.
As you can see from the before and after pictures, Jase looks like a totally different person! Well, that's what a good shave can do for a guy!
Why all of this fundraising for the foundation? Well, Jase's daughter Mia was actually born with a cleft palate. The Mia Moo organization was started by the family in 2014 after little Mia completed her surgery to fix her palate, and their mission is spread awareness for cleft lips and palates as well as raise funds for treatment and more.
The shaving campaign started on June 18, and after over two months of fundraising it was finally time for Jase to shave. You can watch a speedy version of Jase's big shave in the video below, which was posted on Facebook:
It looks like nobody was more thrilled to be rid of Jase's beard than his long-suffering wife Missy! She hadn't seen her husband without his facial hair in over seven years!
So what do you think of Jase's new look? Of course, it was all done for an amazing cause, but do you think he looks better with or without his trademark beard? Let us know with a COMMENT, and please SHARE our article to spark some debate!